Nope. Not done with St. Patrick's Day. Whatever gave you that idea? I think I am done with the blog train kit though, I just need to do the preview. I hate previews. I never know what to put in them.
The poser in this piece does not - as far as I know - have a name. She was the March Fr33bie over the Lacy Clagg Tube Store. The scraps are from the Luck of the Irish collab by the designers at Bitchin' Scraps.
I really did not need an $8.99 St. Patrick's Day collab kit but for some strange reason, I just HAD to have it.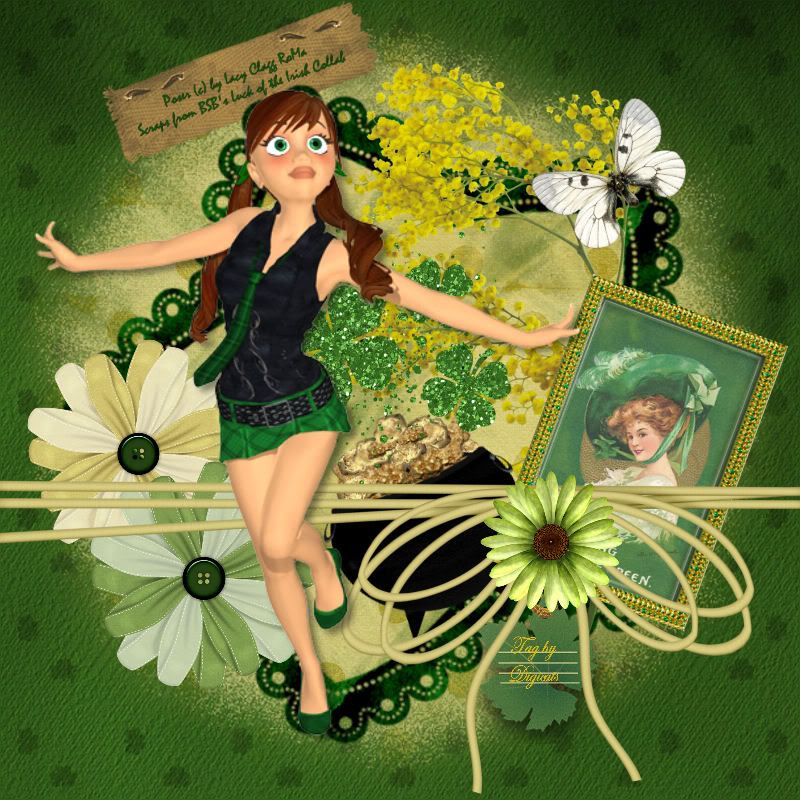 The marks are from Wee Scots Lass unless indicated. When I'm dealing with Collabs, I tend to jumble everything up together and use whatever I feel like. I suppose if I needed to I could pick apart the piece and tell you who designed what.
Naw....that's too much like work.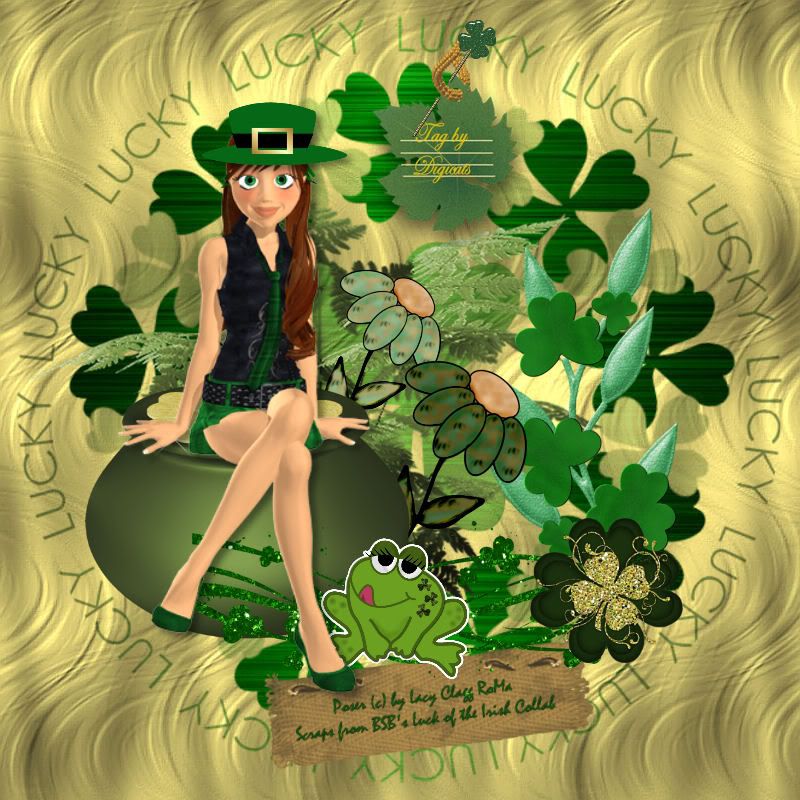 The mask for this piece is the converted tag template from Kristin's Wicked Scrapz. I love the little froggie, which was part of Gothic Inspirations contribution to the collab.
The pot of gold is from Outlaw by Designs, but I don't think there are more than 3 of her things in the whole collab.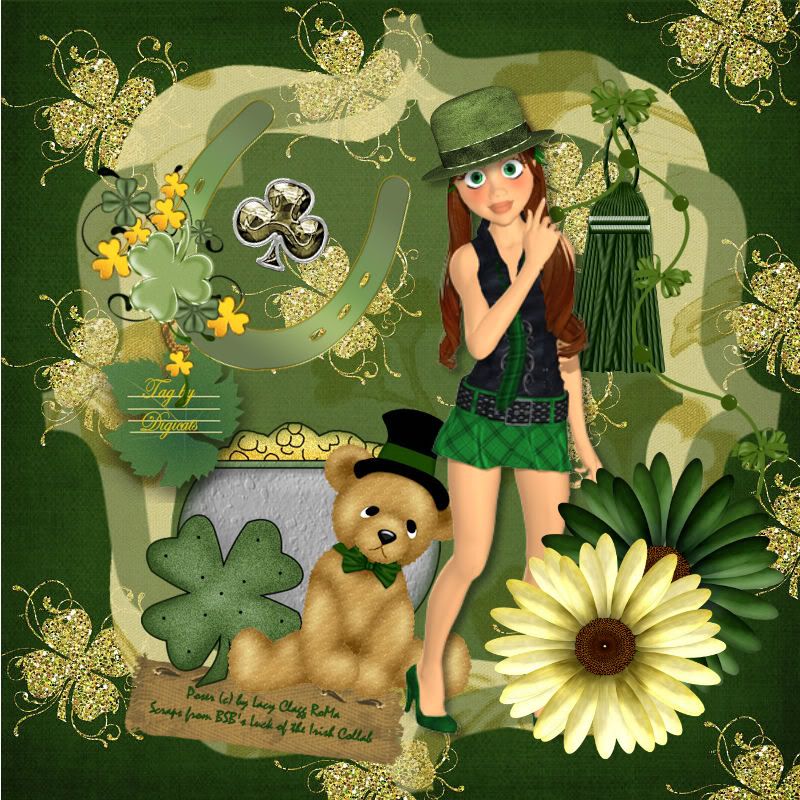 The little bear is still in the kit but is on recall. I guess no one informed the designer about that.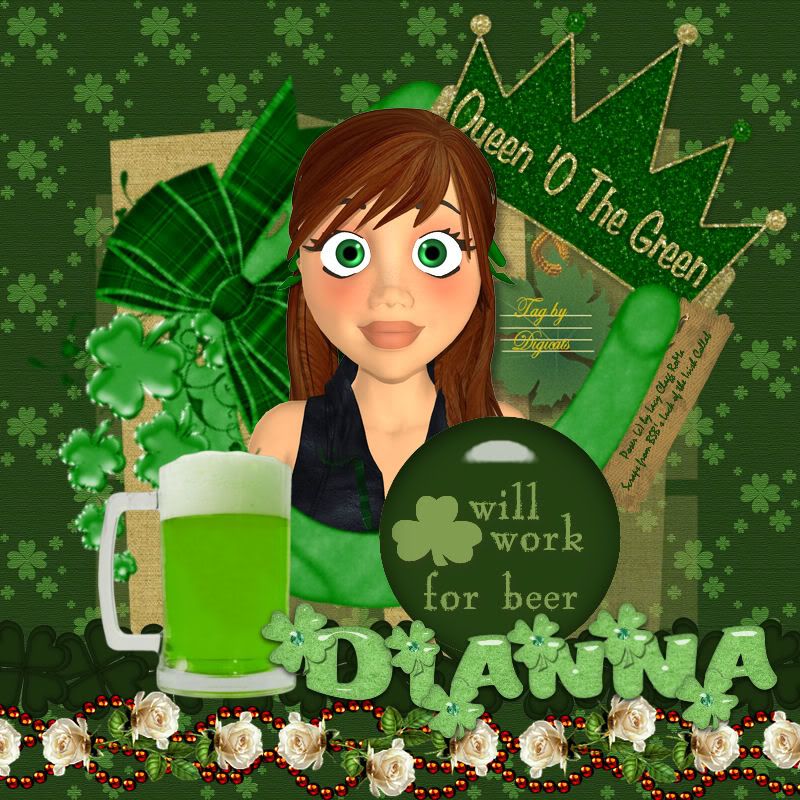 How about...will scrap for beer? Or how about you just buy me a beer?
Actually I did not have any green beer this year. Some party animal I am, right?