Luck of the Irish
, by
Diva Designz
, is another of the St. Patrick's Day kits I bought early on, and haven't really had a chance to work with. While I does utilize some of the Clip Art from Digiweb Studios, there are some different and interesting pieces in it as well.
Kiss Me, I'm Irish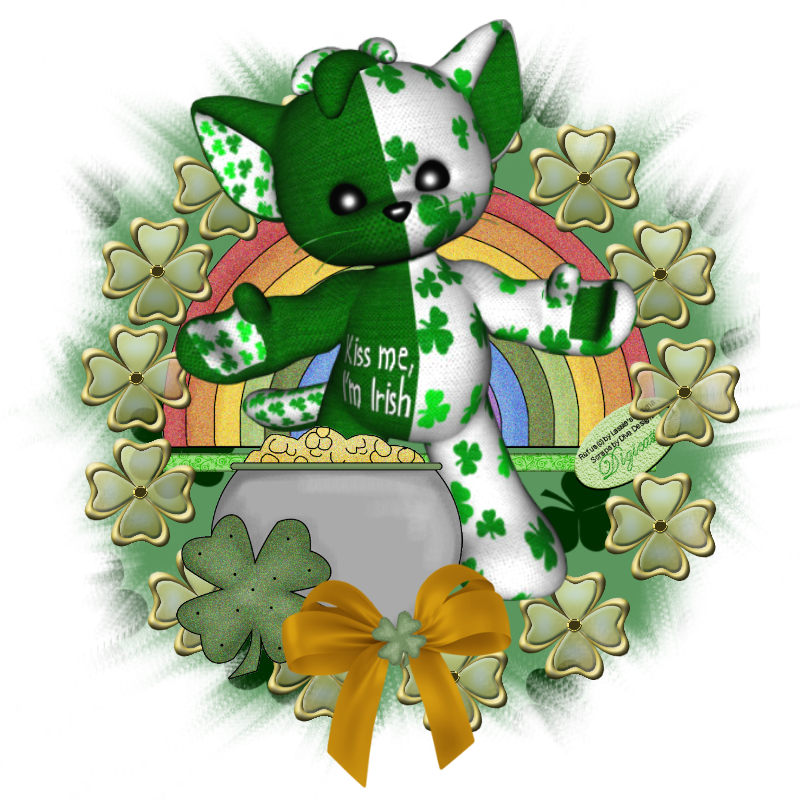 "Rufus" is courtesy of
Lassie's Designs
. He's probably one of the nicest of the poser characters, and this is a good rendition of him.
The frame was made by adding the clovers on in a circle, so the spacing is a bit uneven. I was doing this at 1 AM, so...
Luck of the Irish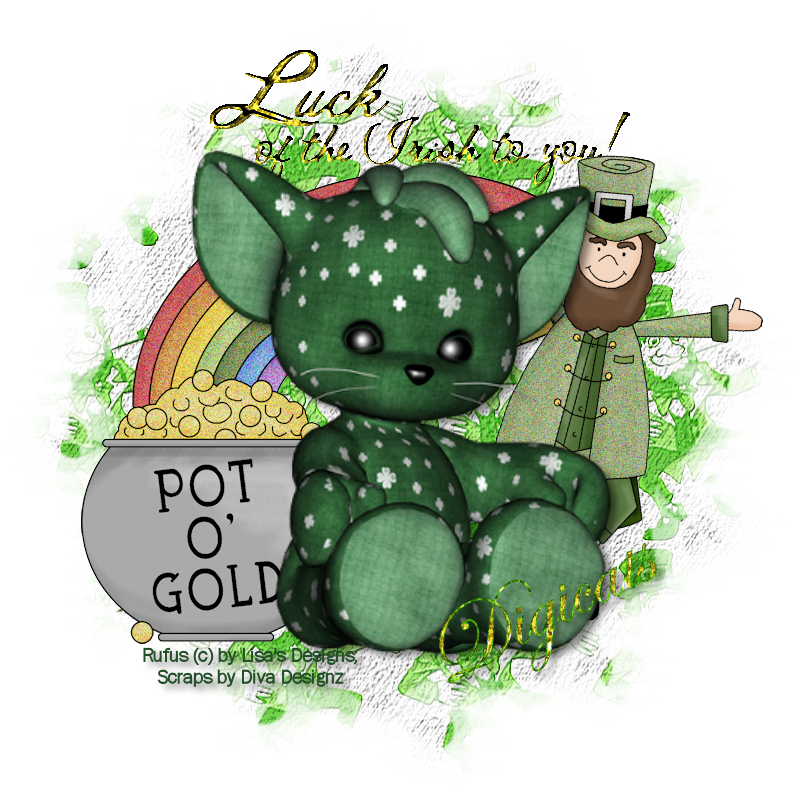 This Rufus is from
Lisa's Designs
. The masks in all three tags are from
Wee Scotts Lass
. The green glitters are from a CU pack by Bits'N'Bobs, while the gold is from a CU set from Krissy's Scraps.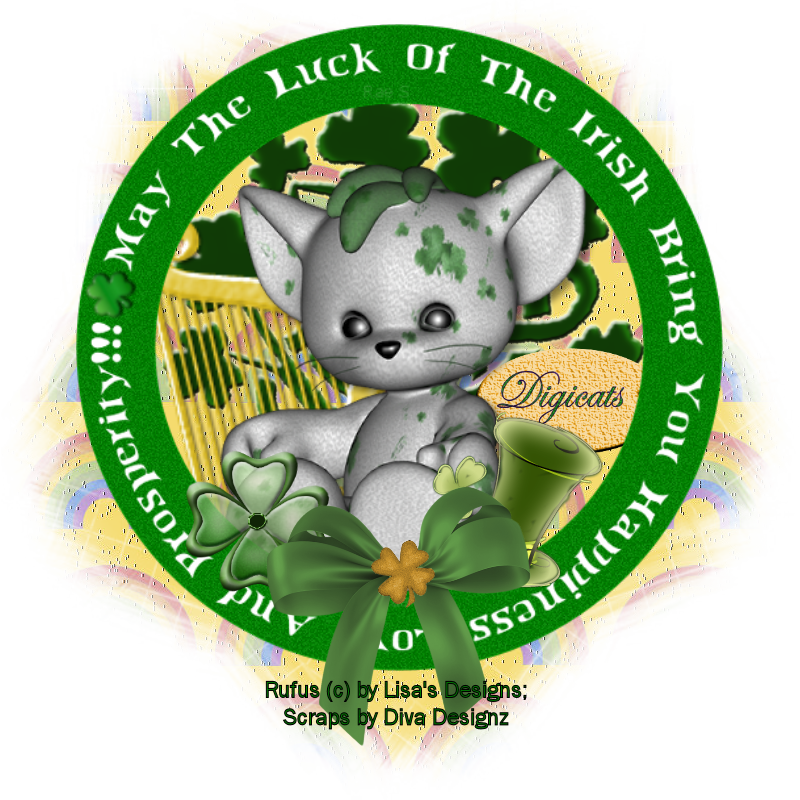 The Luck O' the Irish Scrap Ring is from Rae's Original Graphics. Rufus is again, from Lisa's Designs. You can find the kit at
Heartbeatz Creationz
.