Me Lucky Charms
by
Southern Scrapz
was one of the first St. Patrick's Day kits I bought, it just took me a while to get to. This is in part because SS names everything Element 1, Element 2, etc. and I feel the need to go back and rename them before I can sit down and create. Sorry, but I hate clicking through 68 files trying to find a flower.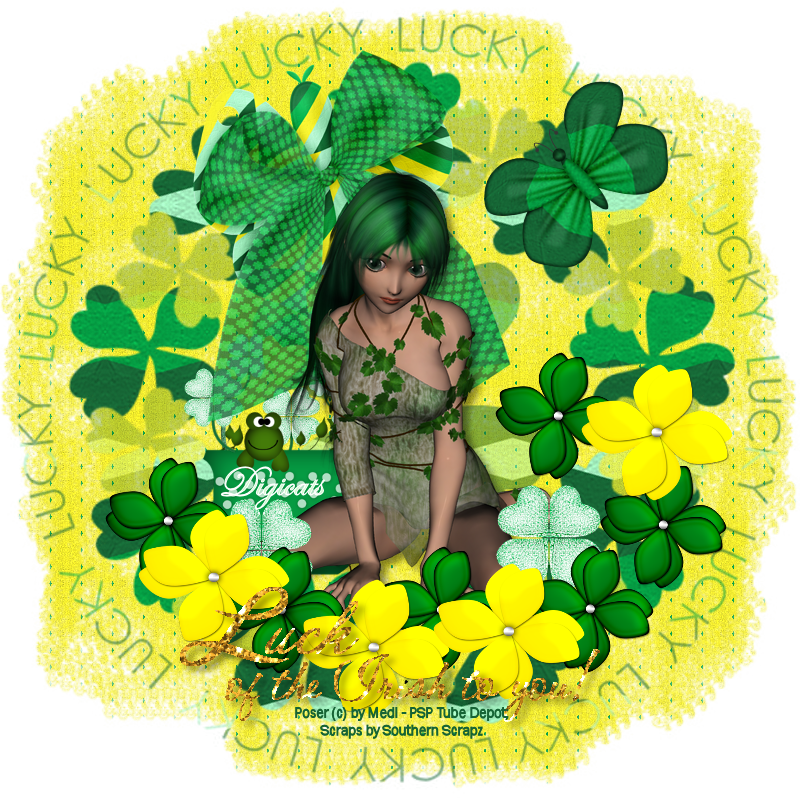 The poser in this piece is is by Medi and was obtained from
PSP Tube Depot
. It's also a double mask piece, as I used one of
Wee Scots Lass
's mask on the yellow paper first, then took a template that
Kristin
had done, merged it, and used it to mask out the green paper, which I then put over the yellow paper.
(The "Invert" box works well when trying to convert templates to masks.)
This time around I used one of
Cameron
's masks. The leprechaun feltie is from
Osa Honey
, while the word art was by Lillian Wing. SS put some really fun little elements in the kit, the trick was trying to work them into the tags.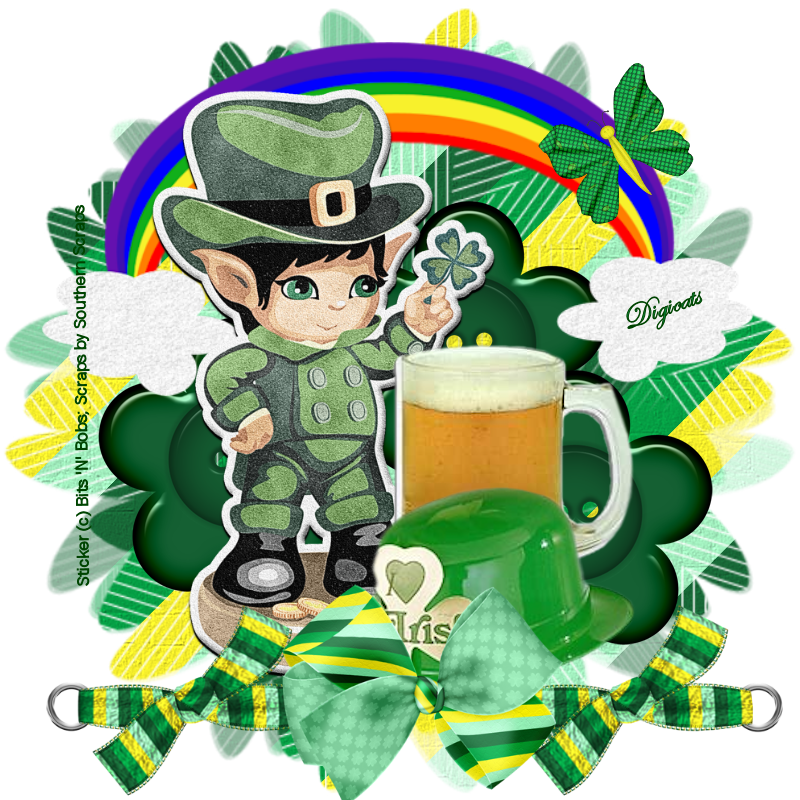 The Leprechaun sticker is by
Bits'N'Bobs
and was created from some clip art by
Just A Girl's Designs
. The cute elements in this piece are the beer mug and the plastic hat. Oh how I love plastic St. Patrick's Day hats!
The Mask is from Wee Scot's Lass - I was feeling a bit less adverterous for this tag, I just wanted to showcase the cool elements. LOL!
Funny, for all the time I spent PSPing this weekend, I seem to have few tags to show for my efforts. Most of what I did was blog layouts.
Our new one here at Digicats is using the
Paddy's Gold
kit from
Heartbeatz Creationz
. Jay has her stuff marked down 65% from now until the 5th of the month, so be sure to check it out!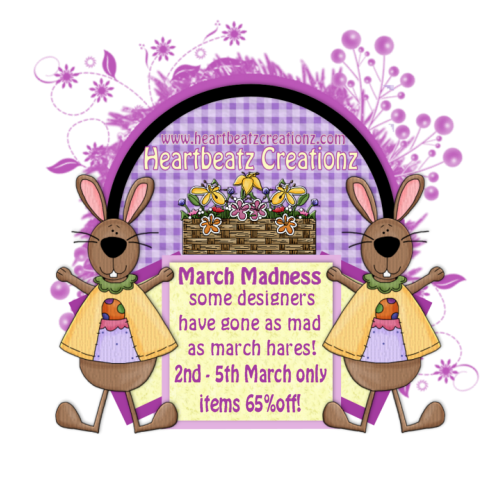 While you're there, you can check out some of the new designers to join the Heartbeatz crew -
CJ's Dreams
and
KiKeKa Kits
as well as poser artist
Deanna's Dreams
. Deanna is the artist that provided the robot posers that I used in my
Spaced Out
kit.
Another blog layout I did was the one for Diamond's Lair, which for the month of March becomes
Diamond O'Reilly's Black Cat Pub
- a celebration of all things Irish. I used my
Irish Eyes
kit for that one, which gives you an idea of what you can do with it.
Finally I put together the Irish themed
Blog-in-a-box
for those of you that want an Irish blog theme but don't know how to make one. Installation instructions are included for Blogger, so even if you're a Blogger dummy you should still be able to use the designs!
Stay tuned - more Irishness coming soon!