Treasured scraps was having a sales, and I'd taken advantage of it to pick up some of Arty Pharty's kits, but while I was there I also got
Honored Scraps
"Pinch Me Baby"
. I was questioning the wisdom of getting yet another St. Patrick's Day kit that had the same tired old clip art we all used.
In the end, I never touched the clip art! And in fact, it's a pretty darn good little Irish kit, clip art not withstanding!
The Leprechaun, mushroom, and various other props are from
Outlaw by Design
(paid section). I suppose you could do pretty much the same thing using the clip art, but I wanted to use Outlaw's little guy for something.
Evie doesn't like him, BTW, and says he's creepy looking. He's certainly not someone I'd care to date, but don't know about creepy.
The little magic trail is, I think, from
Scrappy Lover
. There was one kit where they came with, but I don't think it was this one. If I wasn't SL then is was
Chili Designz
, I have similar CU products from both of them. The masks on all four tags, which I did this weekend, are from
Wee Scots Lass
.
The word art is my own. I really liked the realistic clover bits she has in there. I haven't seen that anywhere else.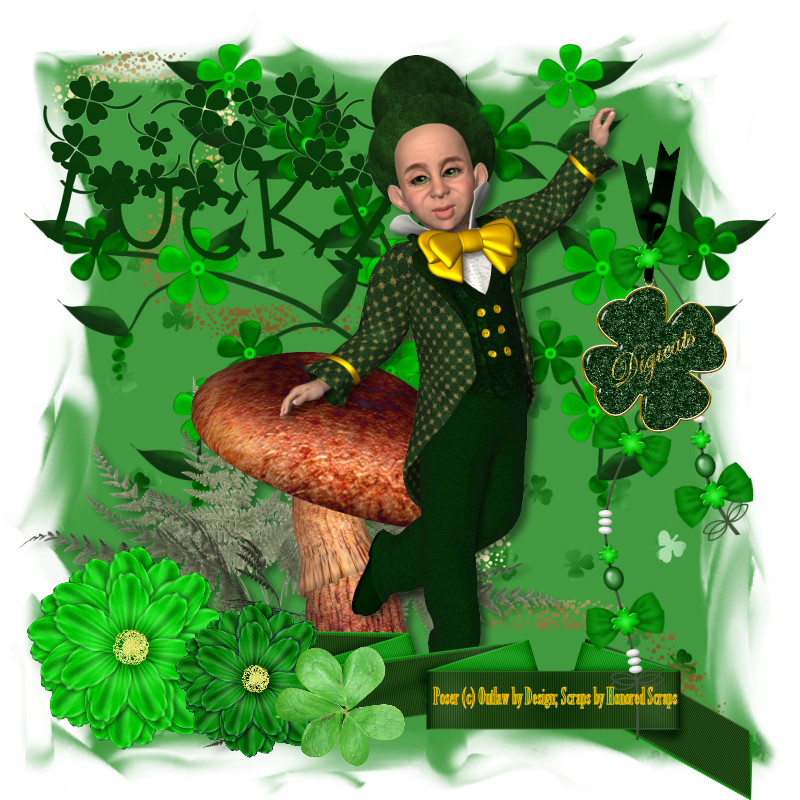 The Lucky Word art is by Lilian Wing. The fern is attached to the mushroom and is part of the whole.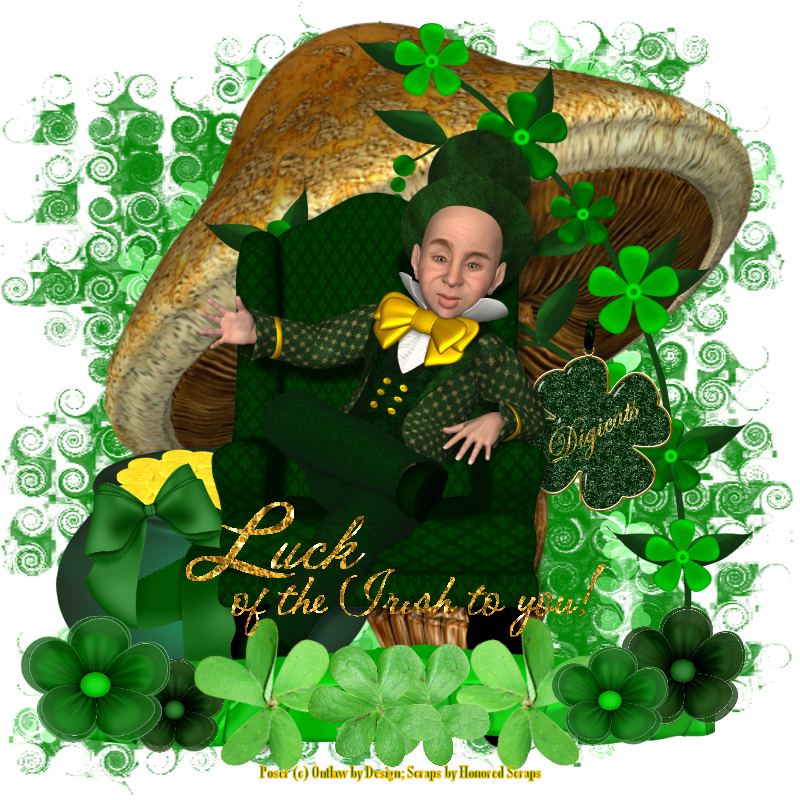 The pot of gold is from Outlaw. The Leprechaun as depicted here is a by-product of anti-Irish cartoons in the mid-1900's. In the 1800's he was always depicted as a bit of a dandy wearing a red coat and pointy hat, or as a shoemaker. In fact the term "leprechaun" traces it's roots back to shoemaker. (
Myth
)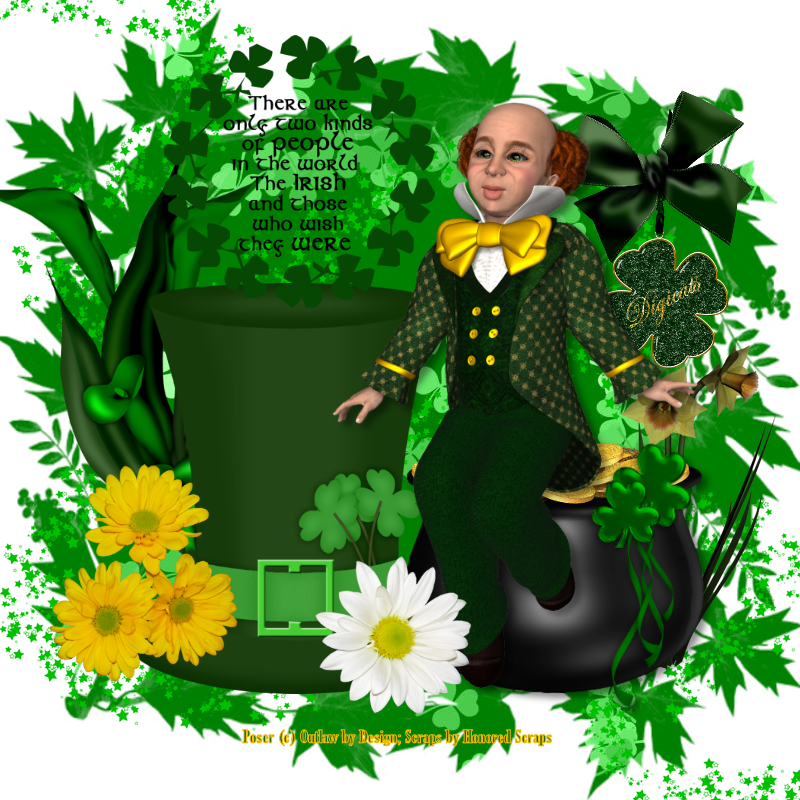 The hat is part of the kit. I rather liked it and wanted to get it into at least one tag. The realistic flowers are from the
Maltese Scrapper
, except for the daffodils - which are from Jay at
Heartbeatz Creationz
.
The word art is from
Digi-Designs by Denise
and was a blog fr33bie.
As for the name of the kit, Patty said she let her husband pick it out. I just sort of rolled my eyes at that one.