Sharon Becker
recently released some new tubes and some of them are really, really cute. Aside from more of the Sadie morphs, she's branched out into chibis, and has four different packages of them now, by far my favorite being the
"Princess"
chibi.
She's got her store on sale with everything $1.00 each between now and Monday including her poser packages, and if you buy $5 for more, you get your name into a lottery for 10 free products from her.
I was kind of missing inspiration last night, but this little dear tickled my fancy, so her are few more princess tags for you.
Pretty as a Princess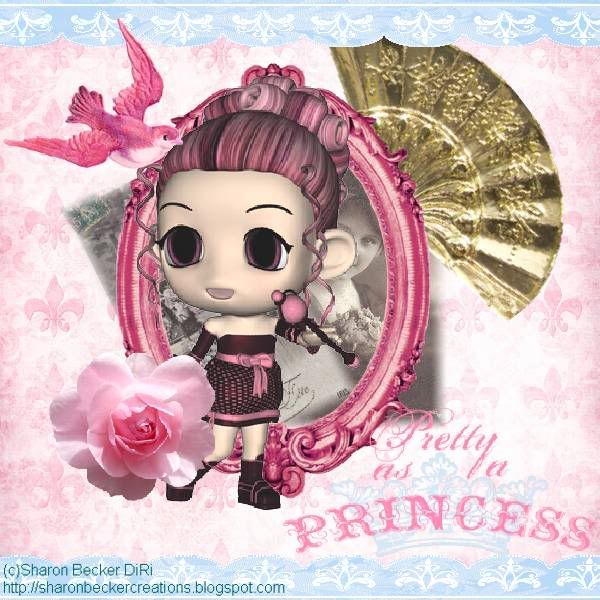 The scraps are from
Urban Mermaid
's
Pretty Princess Marie
taggers kit. The
vintage postcards
in the background are from
Calypso Designs
. (I think I set the transparency to 80%, and then I faded the edges on them. They're not intended to fit into the frame.)
Silly Lil Princess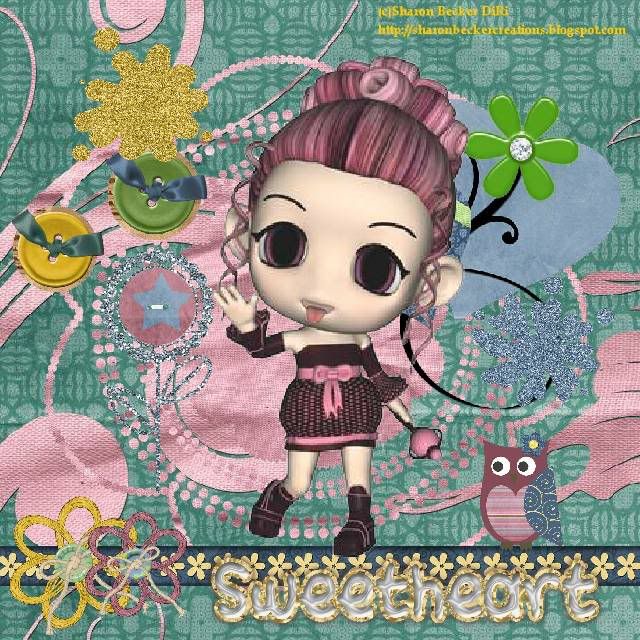 Scraps provided by the "one Sweet Day" taggers kit from
Designs by Helly
, which even included it's own glitter splats for me to use! The word art is courtesy of Jaelop Designs.
Precious Princess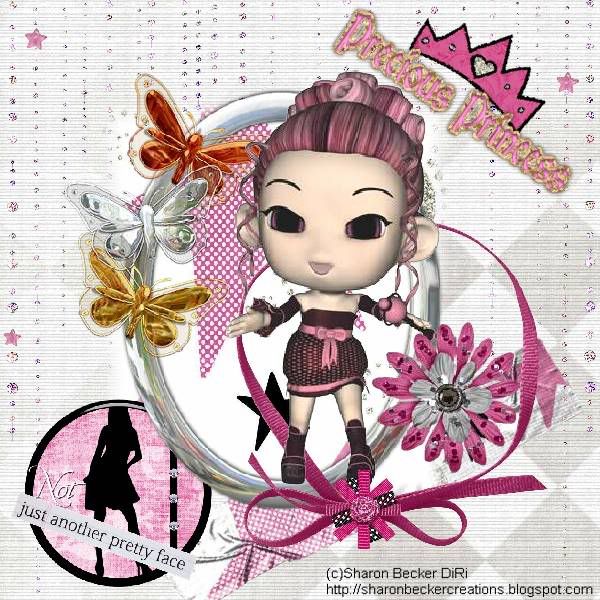 Scraps from the
"If the Tiara Fits"
taggers kit from
Designs by Helly
. I'm really diggin' that kit, and who would have guessed? The silver butterfly frame is a freebie from
Designs by Vaybs
, while the word art is courtesy of
Jaelop Designs
.
I've noticed with the chibis that I want to use round frames as one of the elements of the tags. I like working in circles anyway, but I need to be careful about relying on that too much.
Candy Princess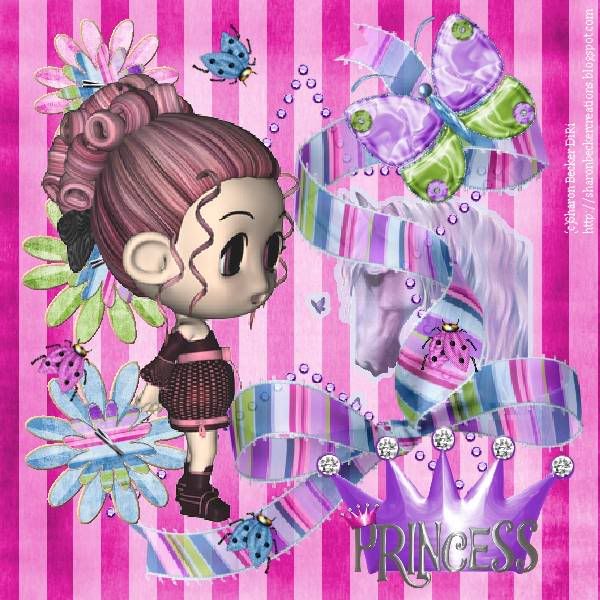 Scraps from the
"Princess"
taggers kit from Candy's Treats. The unicorn sticker is from an uncredited fantasy freebie element pack I downloaded a while ago via Digifree.
The big swirly ribbon is a design that I over used for a while and I will still resort to it when the opportunity presents itself. Another thing I need to watch to so I don't get too repetitive.
Of course, my favorite princess is still the little one with black fur that purrs at me, even if she is quite intent about taking over my computer chair of late.