Mosaic Dog & Titus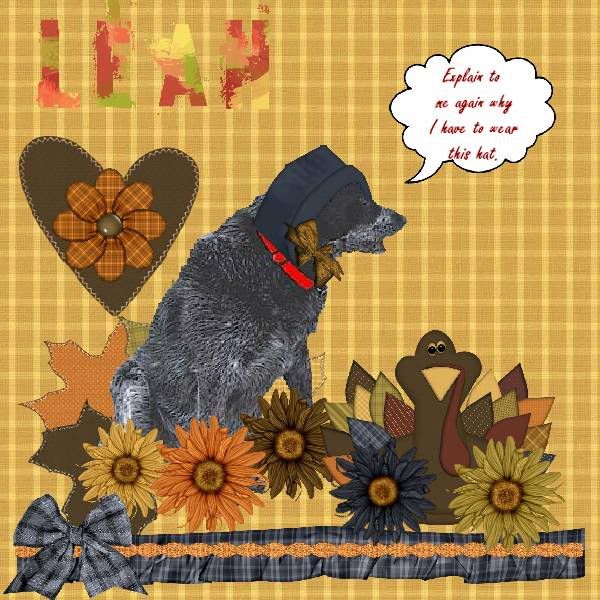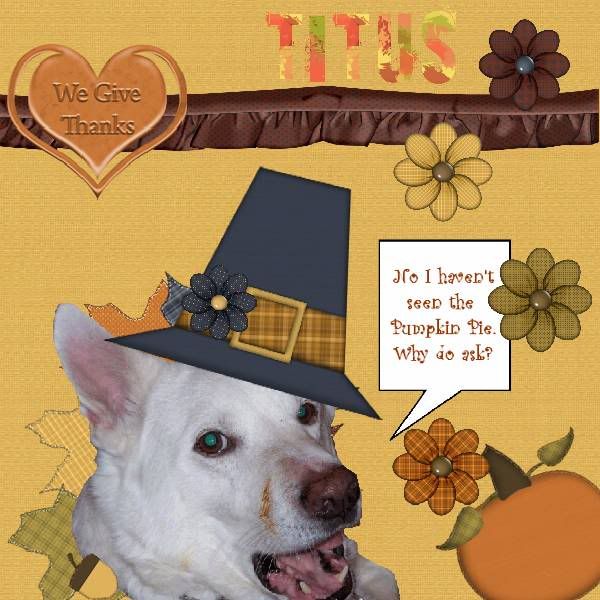 These two tags were done as a "couple" as Leah the Mosaic Dog and Titus are a "Cyber couple". I can't really explain it and thought it was silly at first until Diamond fell in love with Zed Monster and I STILL can't explain it. But they suit each other.
In any case, the Scraps are from
Queenbrat
's
"Gobble, Gobble"
taggers kit. The Painted Fall Alpha is by
Tempus Fugit
. I figured I should get this finished up as the fall kits are going to be retired soon, so....
Mr. Hendrix the Kitty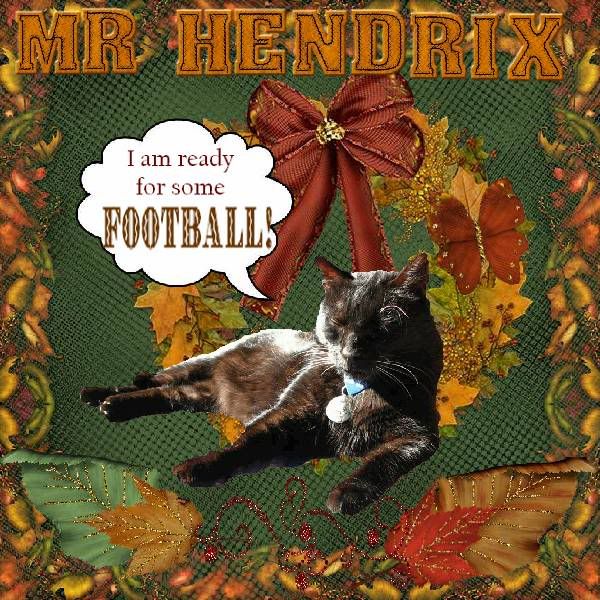 Mr. Hendrix is a Bengals fan, so the football tie in was a natural for him. I used the
"Jive Turkey"
taggers kit from
Toni's Scraparoni
for the scraps. The Stitched Felt Alpha is from
Raspberry Road Designs
.
Maggy & Zoey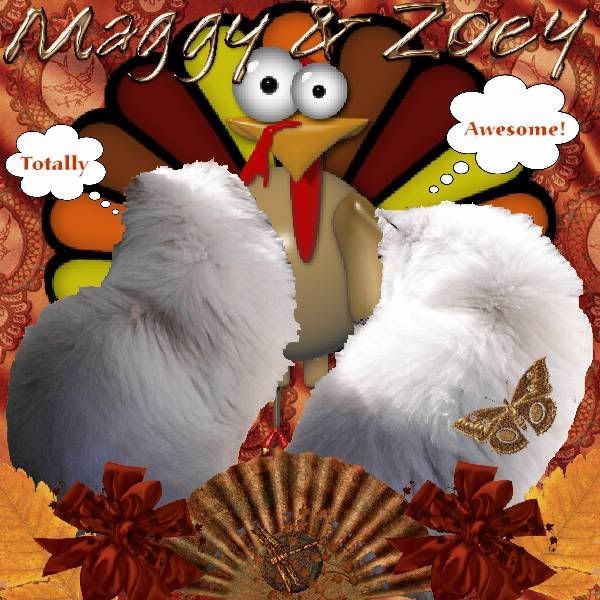 It almost looks like they're watching the Macy's Thanksgiving Day parade!
"Turkey Lurkey" was a freebie from Sakb's Scraps. The rest of the scraps are from
Scrappy Lover
's
"Knowledge is Power"
taggers kit. The "Hot Brass" alpha is from
Free Digital Scrapbooking
.
Badge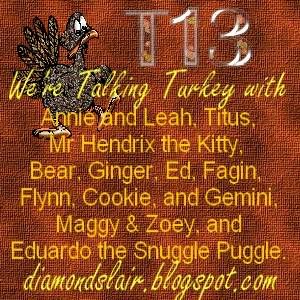 Anne from Zoolatry was the one who told me to start doing a badge and posting it on Cat Blogosphere. I don't usually credit these however...
The turkey and the background are from Crops 2 Dawn Creations. The Autumn Alpha is by Cindy Lea. I though the turkey was pretty cute so, I just thought I'd mention it.