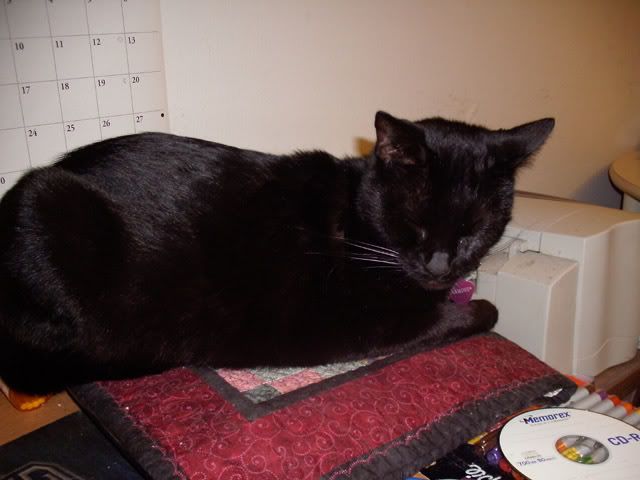 Miss Diamond was napping so cute with her head in between her paws that I had to take a picture. Unfortunately, as soon as I turned the camera on and she heard the little jingle, she looked up. I'm actually surprised she did that, since she hates the flash. I would have thought she'd be better off with her eyes covered.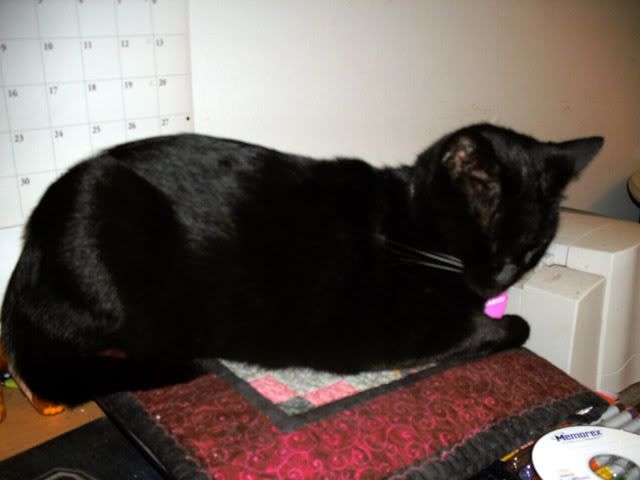 When she's not dozing on the scanner, she's taken over my computer chair has her bed. Or she's been sleeping on floor. To that end, I put the cat cozy down for her and of course, she refused to use it, as she's not a cozy sort of cat.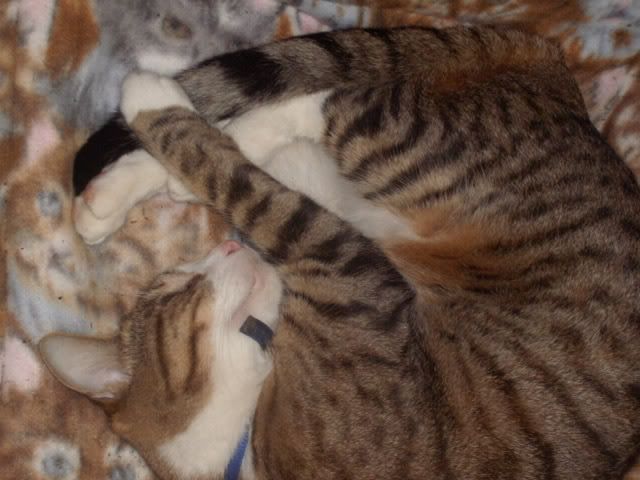 Tris on the other hand loved it, but he is a snuggle bunny and loves to snuggle in anything. I think that is in part Diamond's part wild nature, she likes to be ready to action at a moment's notice and if she's snuggled in, she may not want to get up.
I'm with Tris, I'd rather stay snuggled up in my bed, especially in cold weather.
I did pull Diamond's sleeping carpet out and put it down on the floor for her, a move that was met with great enthusiasm on her part. When I left for work she was happily curled up on the carpet with a satisfied smile on her little cat face. She LOVES that carpet for some reason.
Note that "Cats on Tuesday" is taking a break this week for the Holidays and will return next week.
Mr. Tristan's Marco Island Adventure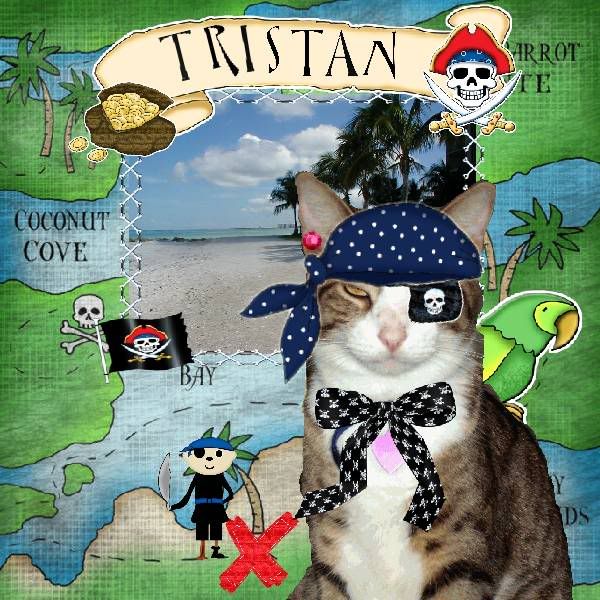 This was done with the
"Pirates Life"
taggers kit by
Soxsational Scraps
. The frame actually has clip art on all four ends but aside from the flag, it all got covered up. The parrot, which is on Tris' shoulder, was on one end of the frame, the bag of gold is behind Tris' head and the pirate skull is pretty much were it was supposed to be in the first place.
The "Black Epoxy" alpha is from
Free Digital Scrapbooking
.
It's virtually impossible to get a picture of a beaches at Marco Island without a high rise in them somewhere.
All I want for Christmas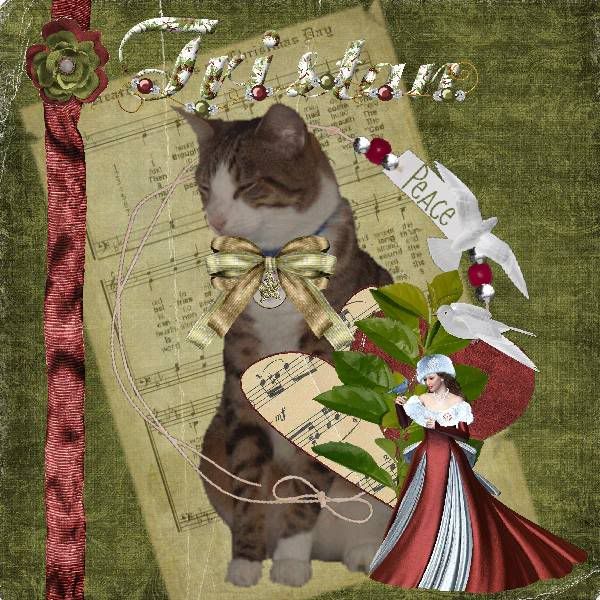 I'm not at all happy with this, but was having a sugar crash in the middle of it and was too tired to play with it further. Tris looks distorted for some reason. I used the
"Peace on Earth"
mini kit from
Designs by Helly
. The sheet music is from
Sentimental Style
, and the
Winter Alpha
is from Andjelina's Designs.
I do not need any more Holiday themed kits, but if Andjelina decides to put hers on sale after the holiday, I'll definitely buy them and stock pile them against next year. She does gorgeous work!