BJ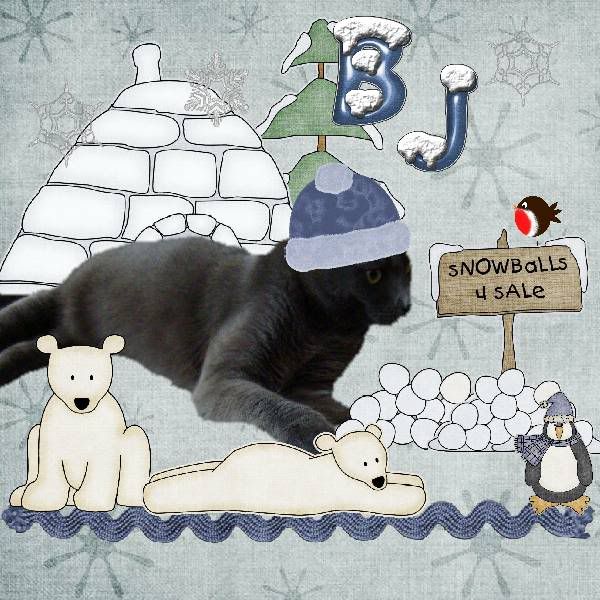 BJ, from the Missy Blue Eyes blog is trying to earn a little extra holiday cash by selling snowballs. I did this tag for House Panthers for the Blue Wednesday post. The scraps are from
DMK Designs
'
"Polar Pals"
taggers kit. The Acrylic Alpha is from
Tri-Faith Scraps
and the "Christmas Robin" is from
Heavenly Crafts
.
There is a bird in the "Polar Pals" kit, but it looks like it's missing it's head, so...it kind of weirded me out. The Christmas Robin is kind of cute though.
Grr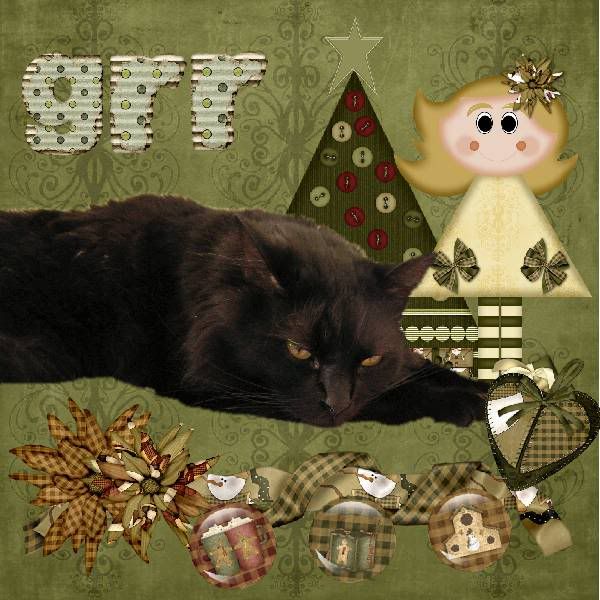 Usually I can find something fun for Grr, but for whatever reason, I'm at dead end. so I did Grr's idea of a perfect Holly Day evening...ALONE...with her formally blond girl. The scraps are from the
Christmas Thyme
taggers kit which, along with one of the dolls that goes by the
same name
, is by
Krissy's Scraps
. The Alpha is also from
Krissy's Scraps
, from the
"Santa's Helpers"
taggers kit.
Unless I suddenly get a wave of inspiration, this will go for Grr-day tomorrow. Maybe I'll do a Credit Card for Grr to give to her family so they can go shopping at
K.C.'s Holly Day Shopping Mall
. That would make it kind of amusing.
Santa Moon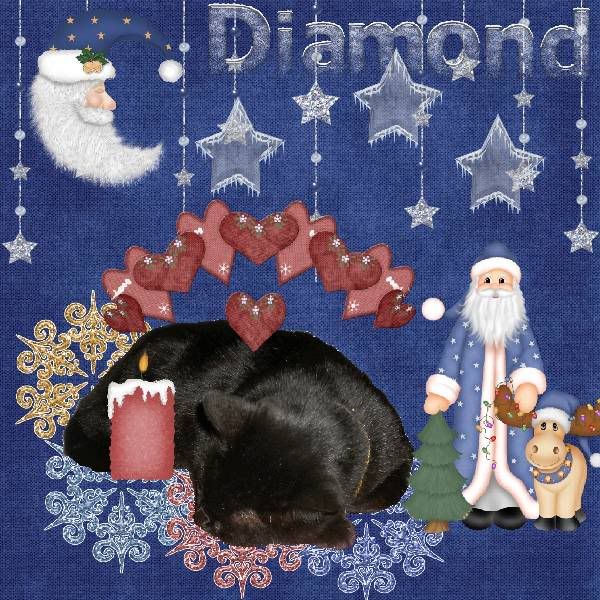 This is from the "Snow Cute" kit from
Soxsational Scraps
, which is another of the six kits that was recalled. I actually did this one twice, then I redid the original one, which follows.
The "Snow" Alpha is from
MJ Designs
.
Snow Cute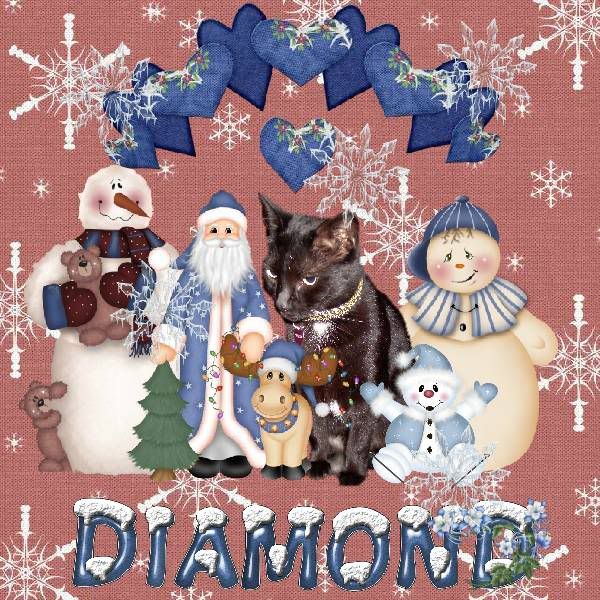 I changed Diamond from the laying down to the sitting up pose, re-arranged the clip art and added a couple of more pieces. I'll probably use this sometime but I don't know when. I was going to take her out totally and use one of Sox's tubes, but then changed my mind.
The Acrylic alpha, as per tag for BJ above, is from Tri-Faith Designs.
Happy Birthday Abby!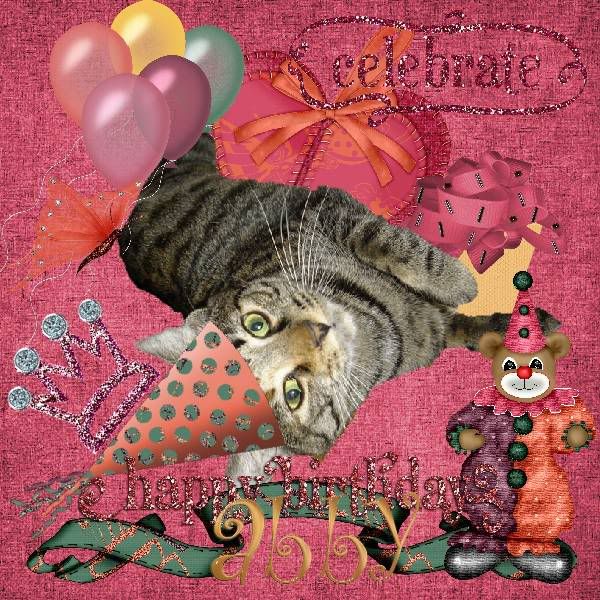 Today is T'Abby Normals first birthday and as she is the Tristan's Lady Love, we did a graphic in her honor which we then sent to Cat Blogosphere to surprise her with.
The Scraps are from
Impy's Birthday Kit
which was a freebie on the
Imp's Provisations
blog. I hear it's supposed to be taken off their blog and put into stores as a PTU kit in the future.
The Gold Swirl Alpha that we did Abby's name in is from
Free Digital Scrapbooking
. The little crown bling is from the "Princess Bling" taggers kit, which was a limited edition freebie by
Robyn's Chic Scraps
.