I'm not much of a princess tagger, and I 'm still somewhat perplexed by
Urban Mermaid
's
"Pretty Princess Marie"
kit. I mean...Marie Antoinette? Well...at least there wasn't a guillotine element in the kit.
Rowena says "OH...but the glamor!" and you don't think of the bad stuff but still...
Well, the movie was very sympathetic toward her.
In any case...
Pretty as a Princess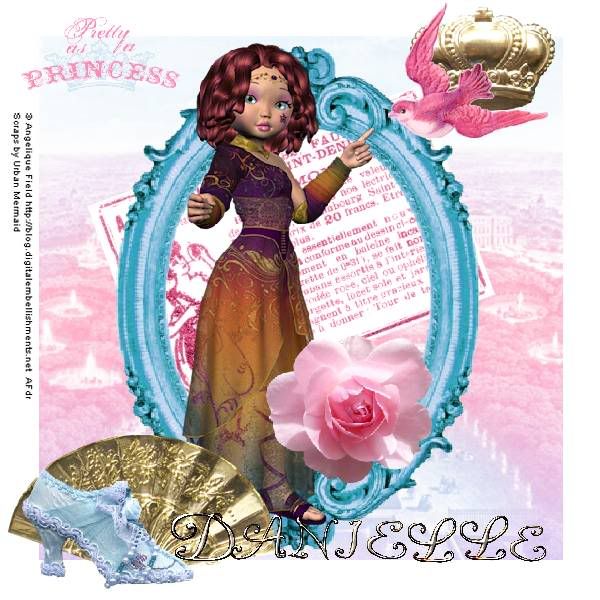 Danielle is very much into the princess thing.
The
Tiny Princess
tube is from
Angelique Field/Digital Embellishments
. I bought the set off Cool Digital Scraps, on sale at 25% off, so the whole set of 7 tubes cost me $1.91.
As stated above, the
"Pretty Princess Marie"
(tagger size) kit is from Urban Mermaid. The VintageLicious alpha used on the tag is courtesy of
Delicious Scraps
.
if the Crown Fits...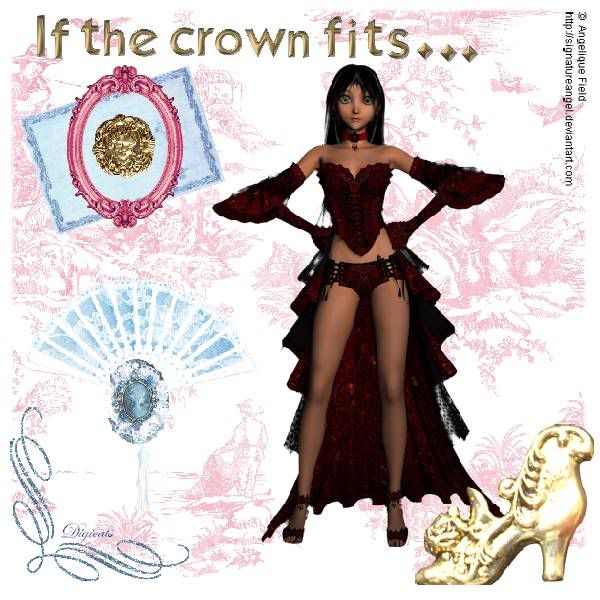 Fancy Red is/was a free tube from
Angelique's old website
. She's not what you'd think of as you usual princess, but she had that sort of attitude, so...
The
Satin Gold
alpha is from Free Digital Scrapbooking.
Beauty Queen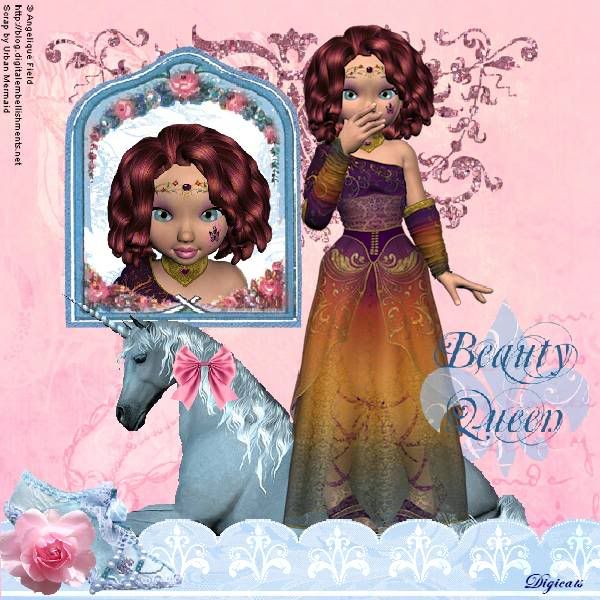 Miss Diamond says Princesses should have Unicorns and I was fussing over how to put a unicorn into a tag without violating Angelique's TOs, when I remembered I had the little (uncredited) fantasy sticker pack with the "blue" unicorn it. So it's not a tube by another artist and doesn't violate her TOS. And it works. YIPEE!
All the rest of the scraps, including the word art from the UMD kit.
Oo La La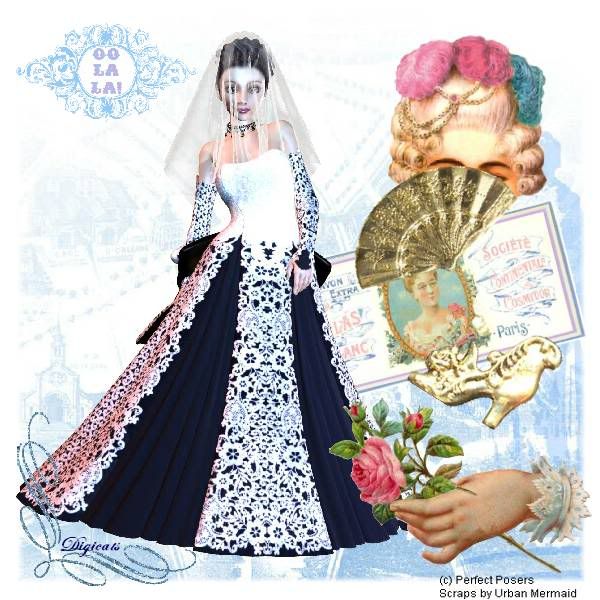 The Belle of the Ball poser is from Perfect Posers (available from
Aussie Scraps
) and of course cost more than the whole set from Angelique. That's why I say Charly is pricing herself out of the water.
It's a nice piece though, and I wanted something a little more mature. Scraps from the
"Pretty Princess Marie"
kit, as above, including the
add on
.