Strangely enough, these were the first tags I did. All the others followed afterwards. At the time that I started this project
"Let's Give Thanks"
and
"Gobble, Gobble"
were to two main Fall/Thanksgiving themed kits I had. It's amazing what I managed to acquire shortly there after.
Sugar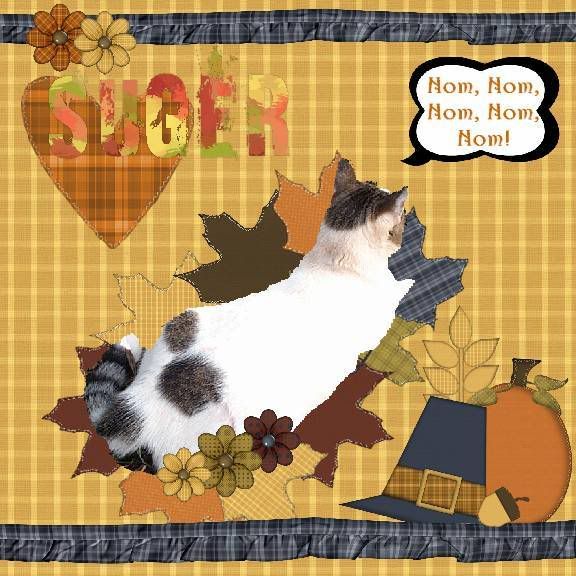 The Scraps are from
Queen Brat
's "Gobble, Gobble" taggers kit; the "Painted Fall Alpha" is from
Tempus Fugit
.
I'm thinking I might have to sort my alphas General and seasonal pretty soon, I've collected quite a few of them. But then, I don't believe you can have too many alphas.
Gandalf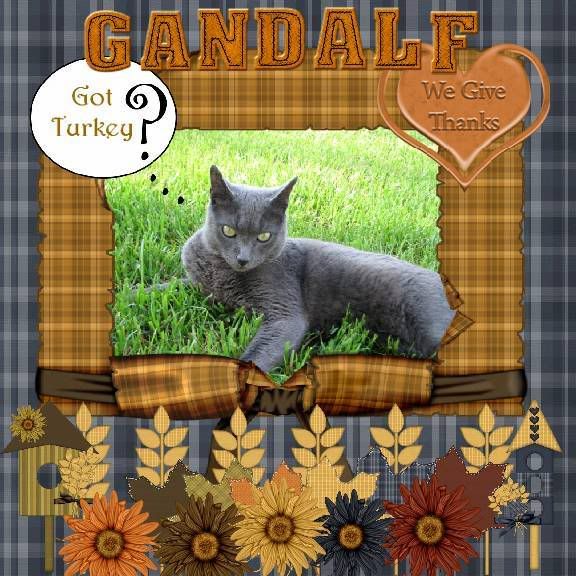 These scraps are also from the "Gobble, Gobble" taggers kit. In this case, the Alpha is the "Halloween Stitched Fall Alpha" from
Raspberry Road Designs
.
Speedy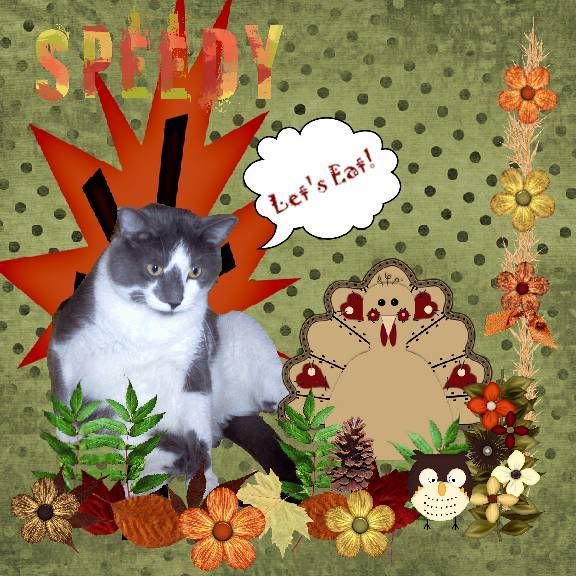 I used
Scrappy Lover
's "Let's Give Thanks" taggers kit for the next three tags.
As per the above post on Sugar, the "Painted Fall Alpha" is by
Tempus Fugit
.
Kellie the Orange Cat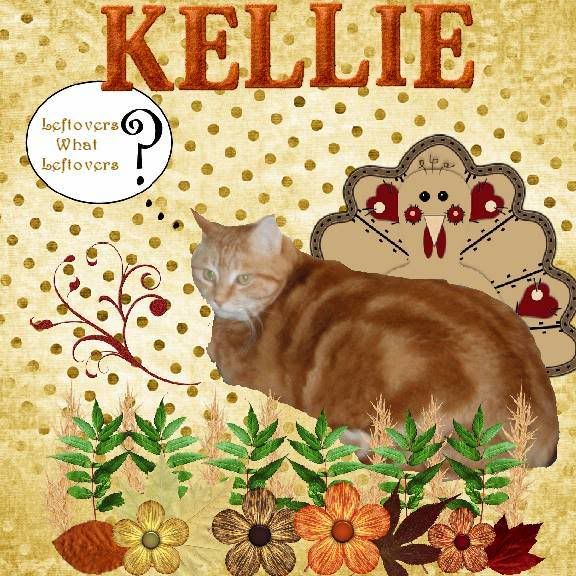 The Felt Fall Alpha courtesy of
Miss Crow/Clever Crow Designs
.
Stryder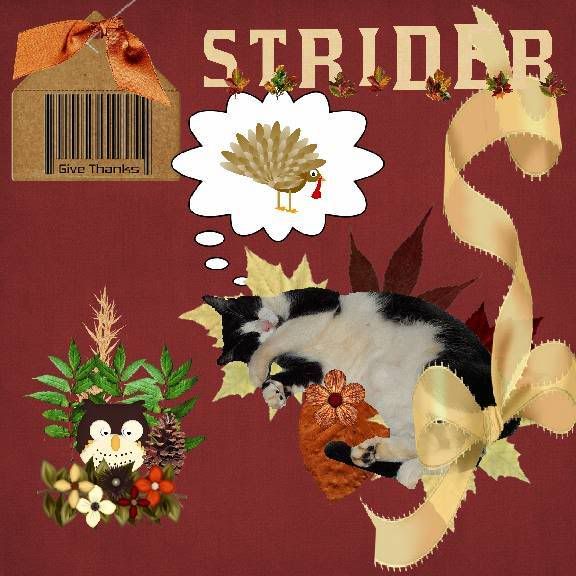 The alpha on this tag is courtesy of Karla Marano. Tom Turkey, that Stryder is dreaming about, is from Tiffany Kennedy at
Scrappiles of Digistyle
.
Tomorrow, we start with winter and Snow Daze (Part 1). Tonight, I just want to go home and start creating with the newly released
Fairy Dreams in the Winter
kit from
Urban Mermaid
. And for once in my life, I'm not even going to complain about the price!