My initial work on the Snow Cats project started back in October when I was starting to burn out on Halloween scrapping. At the time, I'd done tags for Spooky Do, Miss Peach, Vampy Victor, Momo and Earl Grey, which I think I already posted. However...
Miss Peach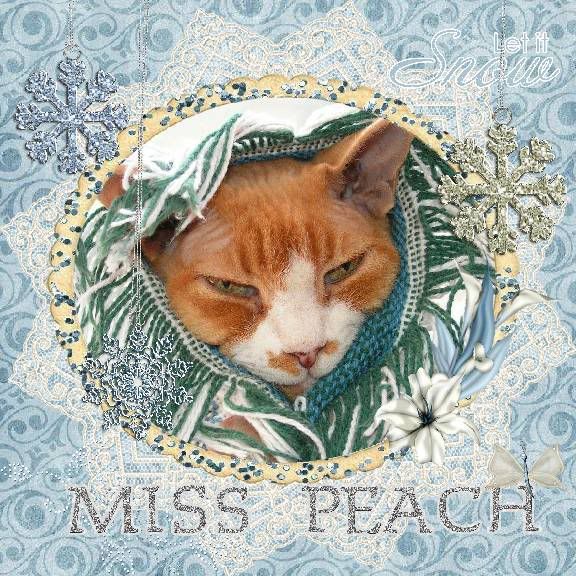 I used the
"Ice Princess"
taggers kit from
Cinnamon Scraps
, which is still one of the nicer winter themed kits to be released this year. The "Baby It's Cold Outside" alpha is from
Karyn Clarke
(Designs by Karyn) and was a freebie add on for her PTU kit of the same name.
Vampy Victor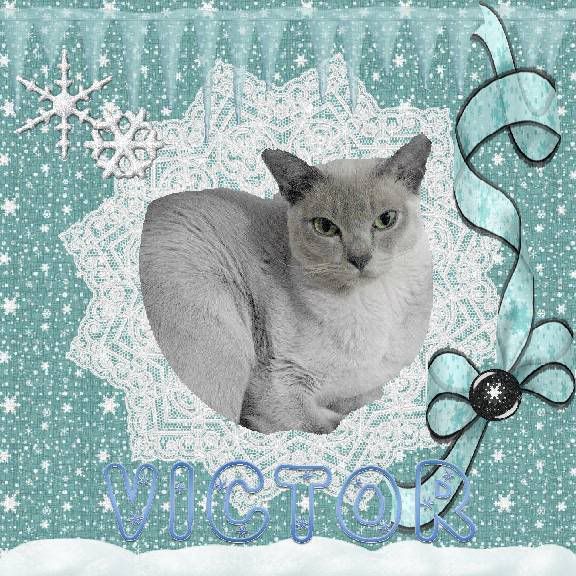 The "I Love Snow" kit provided a lot of scraps for my layouts, It's the second of the Holiday themed kits released by
Candy's Treats
. The "Snow Outline" alpha is from
Free Digital Scrapbooking
.
I didn't have a lot of winter alphas at the time. The "I Love Snow" kit has a
"Icy Snow Font"
alpha, but that was released as FTU add on later and was not available when I was doing these tags.
MoMo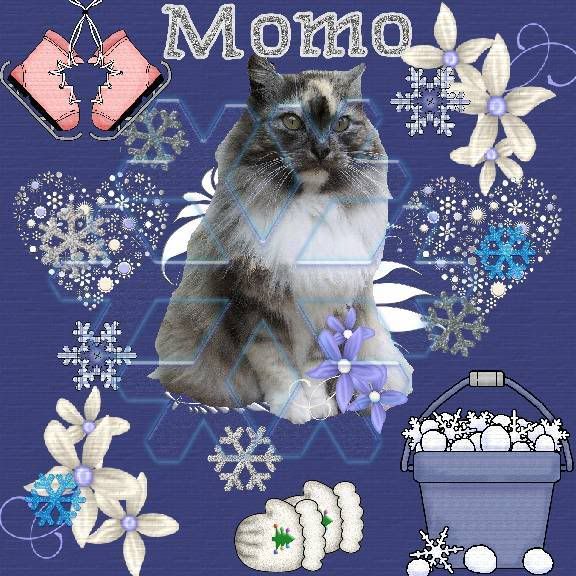 Much like Victor, Momo is down under but she's never seen the snow at all, from what she says.
I used the
Ice Maiden
kit by
Art Pharty
which I paid a buck for. Any more would have been too much. It's very clip art heavy and the remaining scraps aren't all that exciting. I had to add in
additional snow flakes
from
Baby Cakes Scraps
to make it work, which includes the big blue flake overlay that is superimposed over Mo-Mo.
Once again, I used the "Baby It's Cold Outside" alpha from Designs by Karyn. The funny thing is, once I started getting new winter alphas, I forgot about that one, and just re-discovered that I had it last week. That's why I'm thinking I need to start separating the alphas into theme sub folders.
Icy Earl Gray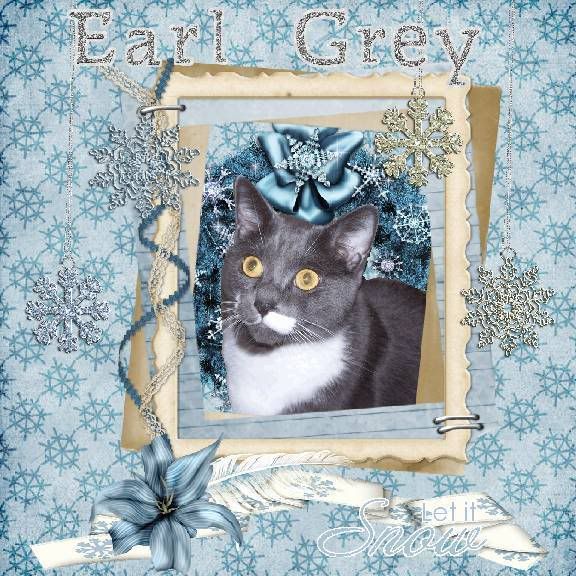 This is the same set up as the tag for Miss Peach, with the scraps from Cinnamon Scraps and the Alpha from Designs by Karyn.
Spooky Do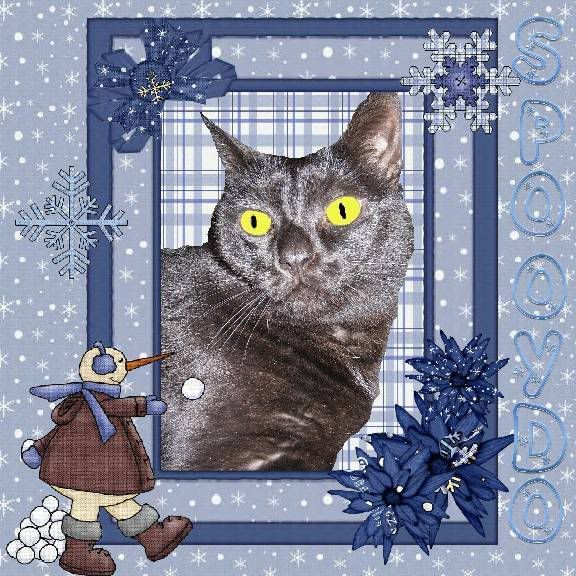 The
"Winterland"
taggers kit from
Soxsational Scraps
provided the scraps while the alpha was from Free Digital Scrapbooking.
This wouldn't have been a bad layout, except I felt the need to paint in Spooky's flashed out eyes, and in the end, I didn't like the result. So...I redid a tag for him, using a different, more recent photo this weekend, so now we have...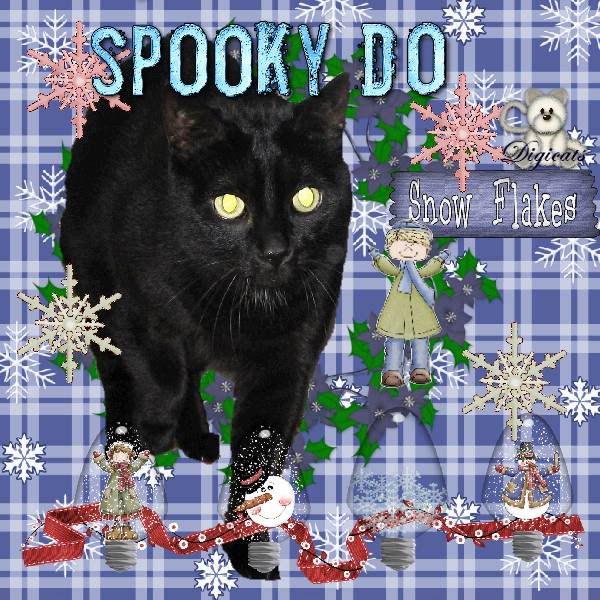 Spooky Do taking a walk through a Winter Wonderland. The scraps this time around came from the FTU
"Christmas Cheer"
taggers kit from Kittz Kreations, while the
"Icy Alpha"
came from Bits'N'Bobs.
He still has the laser headlights on, but I decided to leave well enough along this time around.
Freebie tip:
Creative Scraps
is giving away a freebie of the day from now until Christmas. Today's featured designer is
Creations by Jo
, who is giving away Christmas Bling Swirls. Go one over and pick them up and check back each day for a brand new freebie!
Also,
Scrappy Redhead
has a freebie add on to her new "Baby It's Cold Outside" winter kit. You can download it over at
Scrap Happiness
.