Bell Angel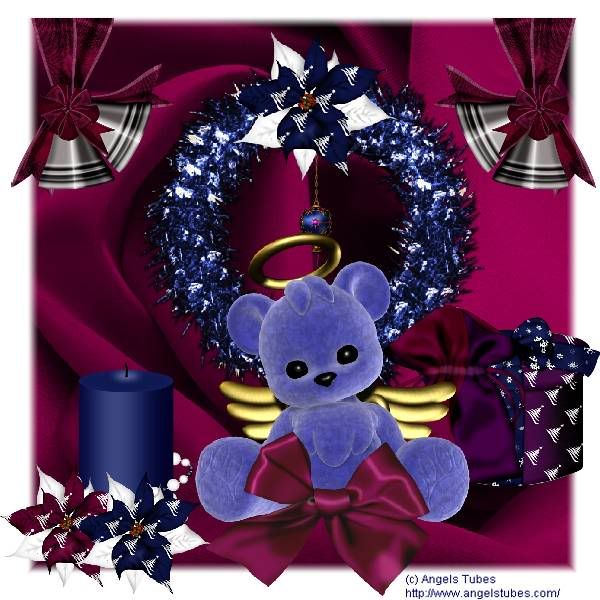 This little
"Rufus"
bear is (c) by
Angel's Tubes
and is a freebie on her tube store. The scraps are from the lovely
"Joy Bells"
taggers kit by
Krissy's Scraps
.
Snow much fun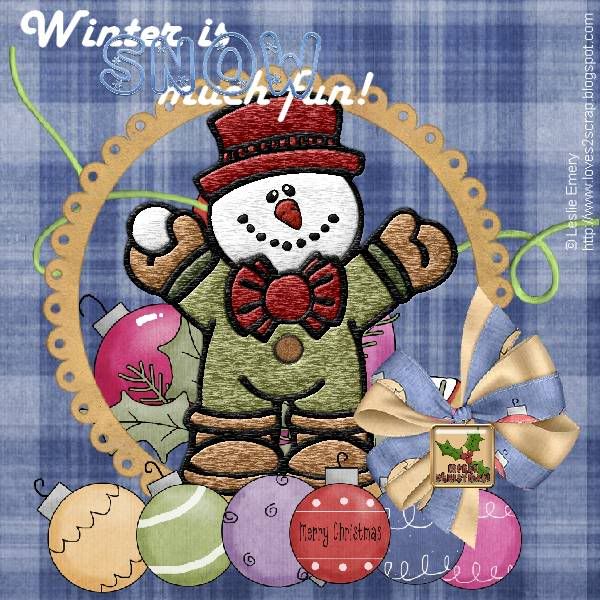 I got an embroidered Snowman and Santa on a free download from
Leslie Emery
. They were kind of interesting, so this was just something I threw together using
Cinnamon Scraps
'
"Getting ready for Christmas"
taggers kit. The Snow Outline alpha is from
Free Digital Scrapbooking
.
Christmas Morn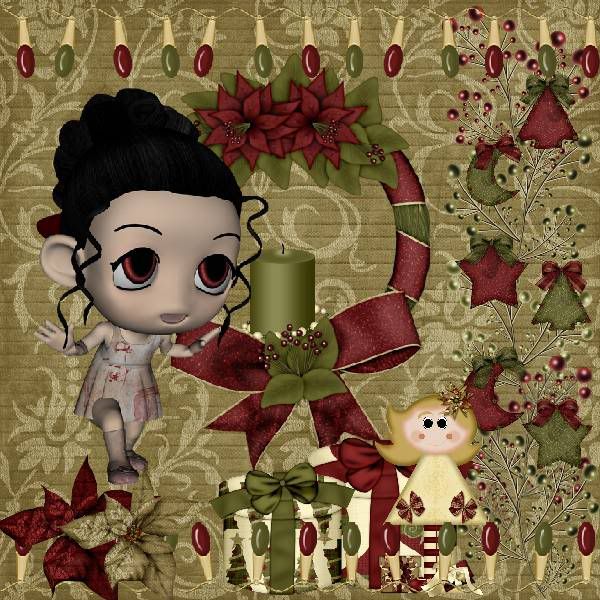 This was a little tag that I threw together to post in the
DSLL gallery
. DSLL is running a contest were if you write a review between now and the 20th, you get entered into a drawing for a $20 gift card. I don't mind writing reviews, so I did several.
One of the reviews was on the
"Lil Attitudes"
chibi (still my favorite) and I mentioned that Krissy's
Grunged Lace Dolls
were a good accessory for it. I didn't realize Krissy didn't have her dolls in Farrah's store, but the very next day...she did.
In any case, this uses her
"Lil Oopsie"
chibi and her
"Snoel"
taggers kit, and I threw in one of the
"Christmas Thyme"
dolls as an extra. This was another case where I cut the lights into a single strand, as I wanted them for the borders. Anyway, "Lil Oopsie" is sneaking downstairs early on Christmas Morning to see what Ol' Santa left under the tree for her.
Nuthin' 4 Christmas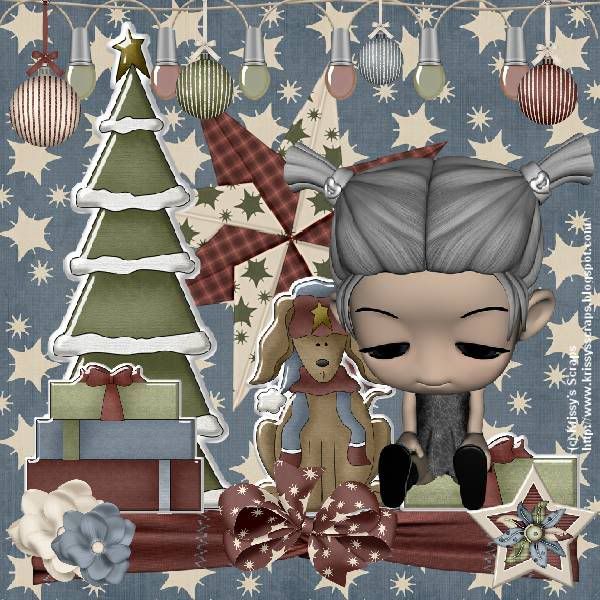 "Lil Grey"
on the other hand was naughty this year and didn't get anything, not even some coal. How sad is that? The tag uses scraps from the
"Santa's Helpers"
taggers kit, which is also from Krissy's Scraps.
Snow Place like Home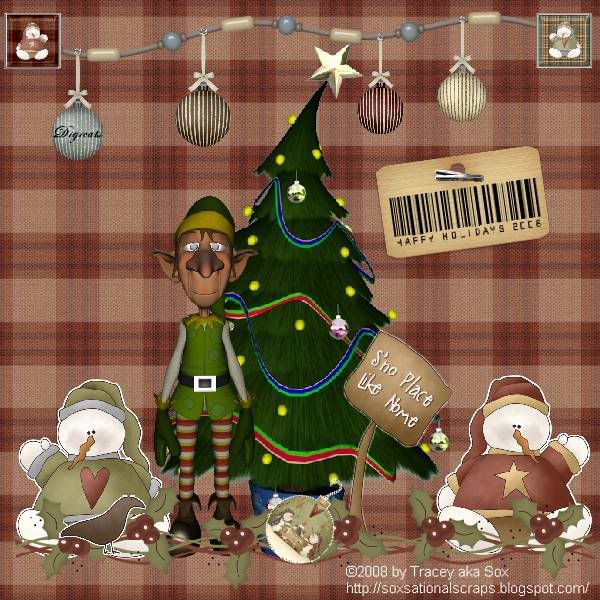 "Elfy"
and
"Oh Christmas Tree"
were freebies off
Soxsational Scraps
blog. The scraps are from
"The First Sno-El"
taggers kit ) with the very adorable snow babies!
Nothing really remarkable here, this was just a quick tag since...I was gonna scrap Christmas, whether I really meant to or not.
The barcode wordart tag is courtesy of
Kanela's Xpressions
.
Under the Mistletoe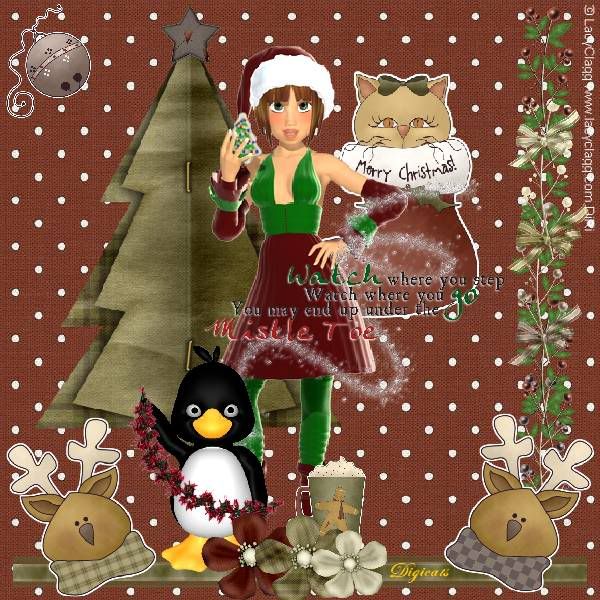 More pressies! The Elf and the Penguin are part of the
Lacy Clagg
's
2008 Xmas Freebie
at the
Lacy Clagg Tube Store
. On a side note,
Sharon Becker
is having a $1.00 sale there this week and has introduced her own line of chibis.
You might want to check it out
.
The scraps are from Soxsational Scraps'
"Happy Holidays"
taggers kit. The wordart is courtesy of
In A Fog Designs
and was a freebie on
Bouquet of Pixels
.
On a side note, Krissy's Scraps association with
Angelic Scraps
lasted less than a month as she's already out of the store and back with
Cotton Candy Kreations
. There's a note on Sox's blog that the two of them would be opening their own store soon. Ah...the foibles of the digital scrapping world.