If I don't do them now, I'll be doing them in June when they'll be really unseasonable. Then again...I'm as like to do Vampires at any time of the year, so why not Christmas?
All of the elves are (c) by
Lacy Clagg
and available at the
Lacy Clagg Tube Store
.
I Believe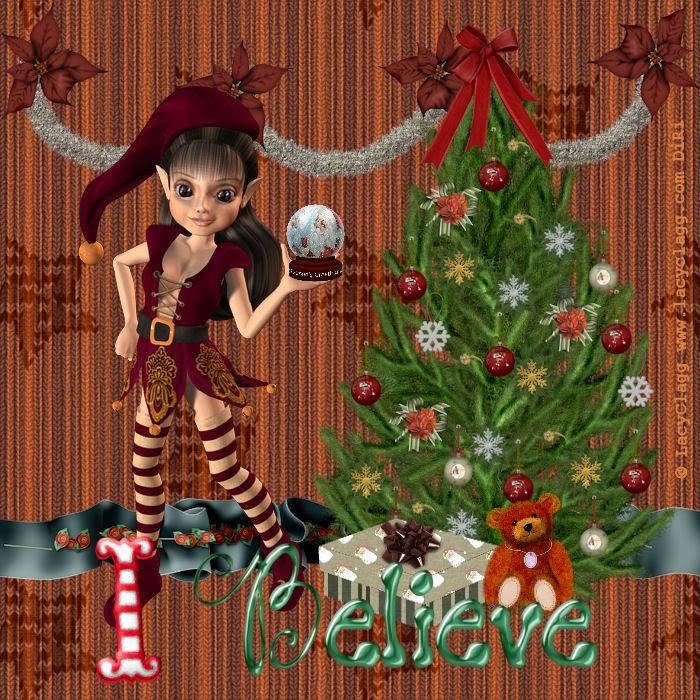 I uses the
"Spirit of Christmas"
kit from
Creationz by Jo
, and applied a star sweater overlay that I got from
Scrappin' Cop
to the paper. The word art is courtesy of
TBugz
, and was a recent download via
Digifree
.
Note that there are a couple of new freebie search engines that have popped up out there. These are not Digifree, nor are they related to Digifree. Beware, take care and accept only the real thing!
Red Christmas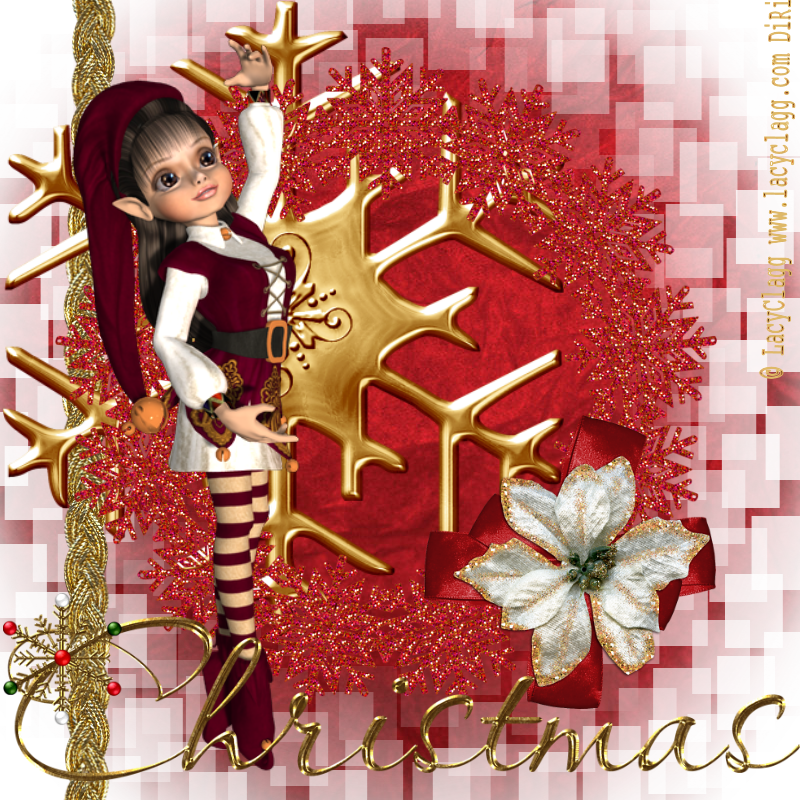 The scraps, including the word art, are from the
"All that Glitters"
kit from Baby Cake Scraps. The mask was one of the bonus ones I got for registering PSP. I got a whole bunch of new masks - 300 of them - courtesy of
Wee Scots Lass
, so I'm pretty set for a while, I think.
Traditional Elf
The scraps are for the
"Christmas Traditions"
taggers kit by Bittersweet Designs.
Pressies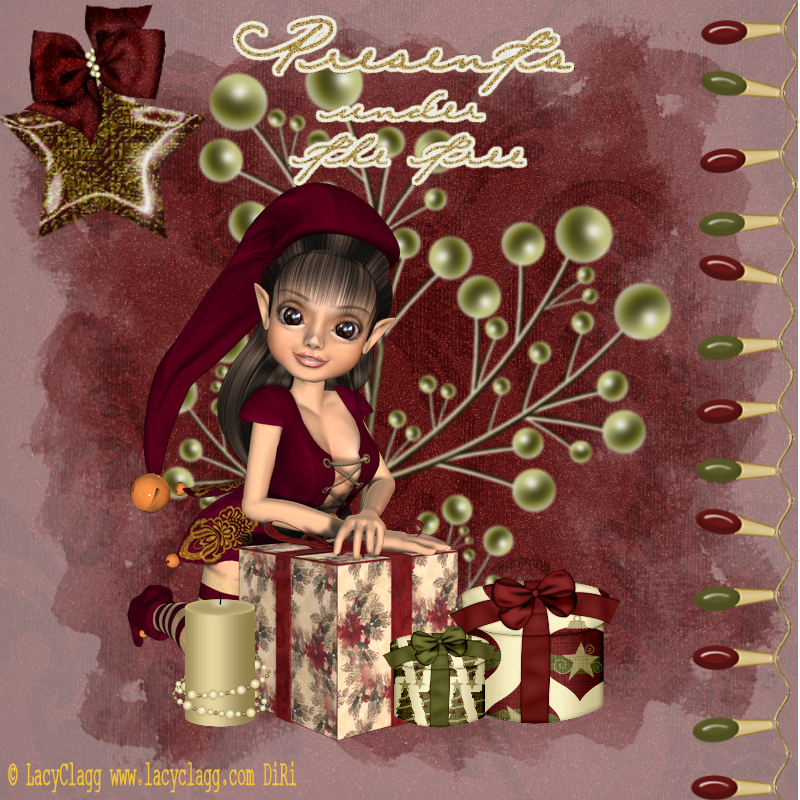 The scraps are from the
Snowel
taggers kit from
Krissy's Scraps
, while the Word Art is from
Bekah E
.
Having discovered how to apply a mask, the next step was experimenting what you would do with, which included setting the opacity at various levels to see what sort of effect I achieved. This was one of my first experiments.