Joy Noel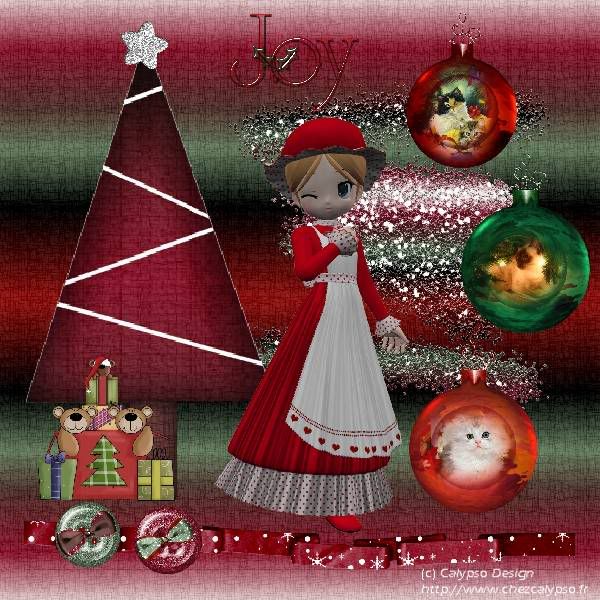 Mere-Noel
is (c) by
Calypso Designs
and I've used her in a couple of tags before. (Ah, but did I post them all...that is the question...)
The scraps are from the
"O Christmas Tree"
kit by Candy's Treats which I've used for the first three tags of this post (I was on a roll). The Kitty Baubles are NOT from Candy's Treats, they are a freebie I got from of DigiFree, but I'm unsure who they came from.
The word art is from
Pam Lafors Designs
.
Tis the Season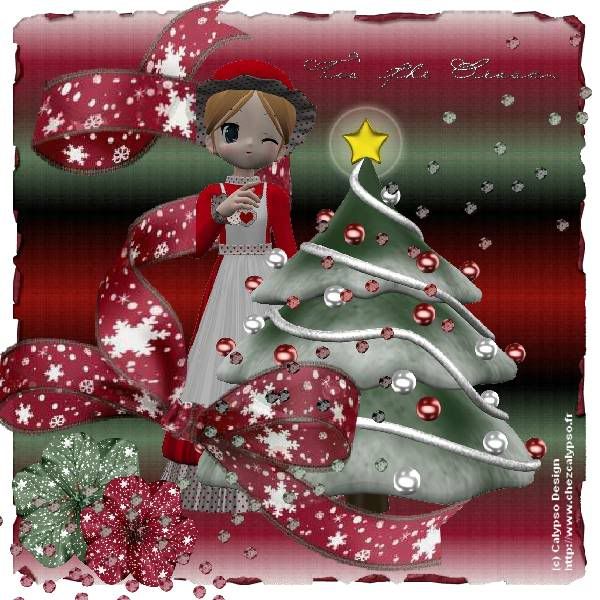 Again, Mere-Noel and this time the tree as well, are (c) by Calypso Designs. The Scraps are from Candy's Treats, from the "O Christmas Tree" kit. The wire word art is courtesy of
Bekah E
.
Christmas Magic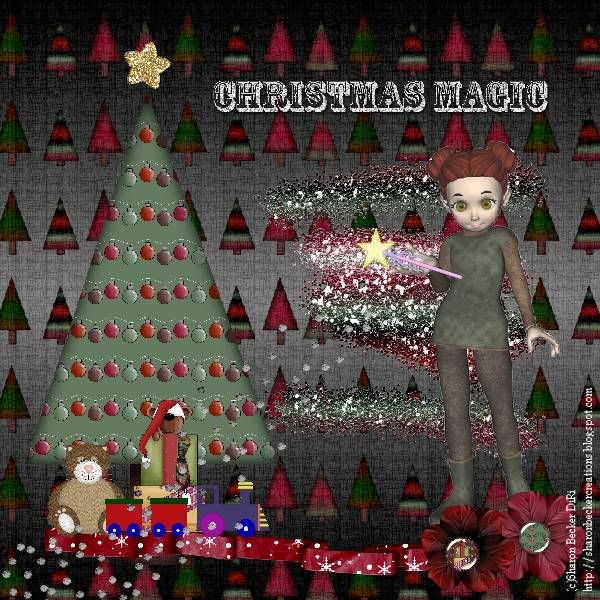 "Marion"
is (c) by
Sharon Becker
. I also had a freebie grab bag from her, so the kitty cat, toy train and magic wand are also by her. The wand doesn't really quite fit, but I didn't feel like trying to recolor it.
We're still on the "O Christmas Tree" taggers kit - in case you couldn't tell. The word art is from
Juliya
, who is a Russian Designer.
Winter Warmth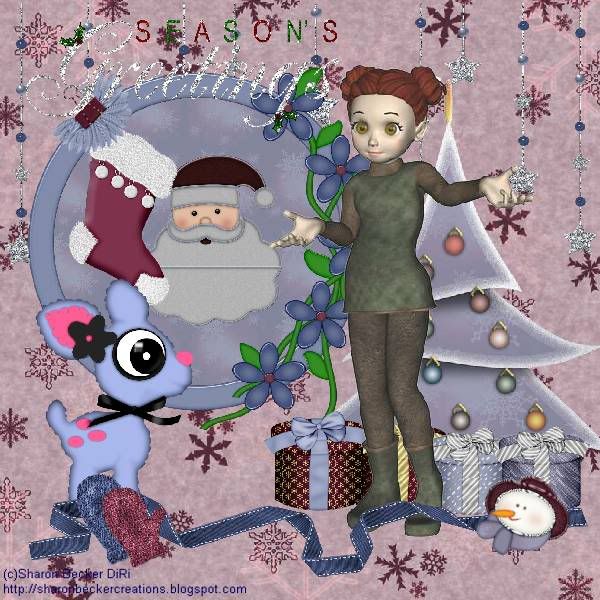 I switched gears a little on this one.
Creative Scraps
has a mega-collab kit called Winter Warmth that is free when you buy something from their store. So...that is the source of the scraps and the designers are various as I think everyone in the store chipped in.
Marion is again (c) by Sharon Becker Designs, and the word art is from
MSMD Creations
.
Yuletide Spice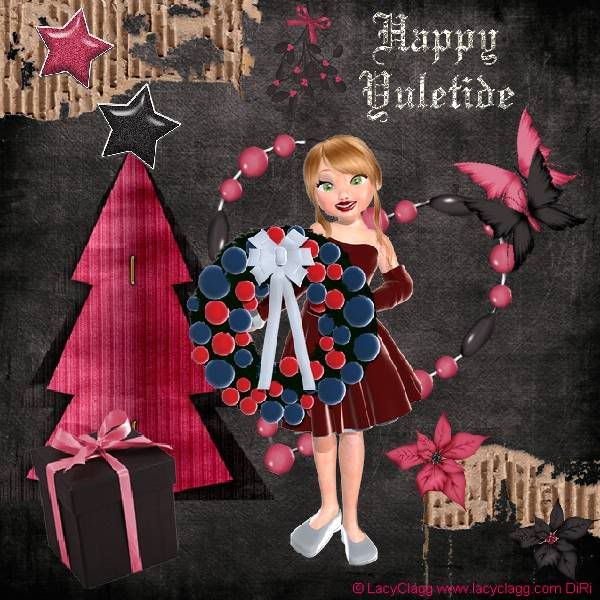 Yarrow
's third and last Holiday kit is called
"Grungy Xmas"
and she's surprised she made three. I had got this to use with the Krissy's Chibis and then got sidetracked and ended up using
Apple Spice
, which is (c) by
Lacy Clagg
. The word art was courtesy of
Aquarius Designs
.
I was supposed to go to the boat parade tonight, Kathleen is having a party in her apartment, but I really didn't want to deal with the traffic, the parking, and the walking. Besides, the last boat parade I went to was in Fort Lauderdale on the new river and as Dolores said "Those aren't boats. Those are yachts." I'm afraid the west coast version wouldn't be as enthralling. Better to enjoy the evening with the kitties, I think.