KairinaKat Kreations
is kind of a new designer selling out of Creative Scraps where I "stumbled" across Elfin Princess poser. I'd done
one tag
, while I was playing with the Jade Dragon taggers kit from
Baby Cakes Scraps
.
She recently posted
a free set
on her blog (C.U. okay) and has just released a really nice looking kit called
Midnight Whispers
. You know I'll have to get it as it's Black with another color. :)
In any case, here's a tag exercise using her posers - two Holiday themed, two not.
Urban Splat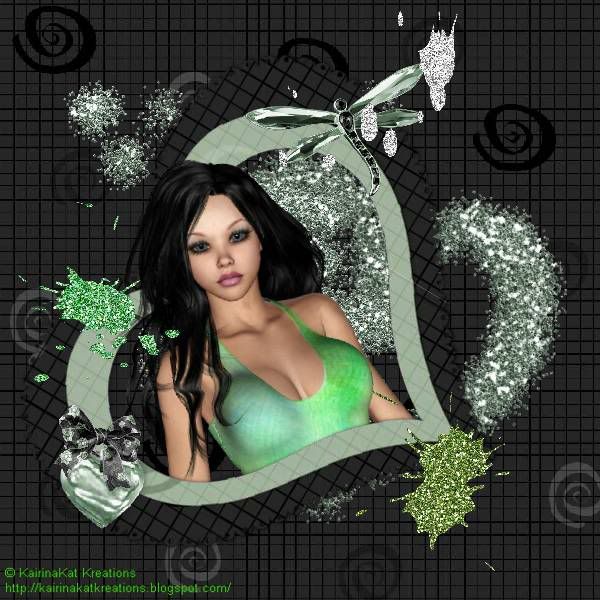 An indulgence in glitter, as you can see! This the Donna poser (c) by KairinaKat Kreations and was the blog freebie. The scraps are from
Candy's Treats
Urban Chic taggers kit with additional
glitter splats
provided by
Calypso Designs
. (I bet you are all really sorry I bought that glitter collection, aren't you?)
I need "chick" word art - but I'll rant about that in another post. I don't feel either of these first two tags required word art.
I also need masks. I had a um...a visualization of how I wanted this to look but I didn't have a mask to make it do what I want. Is okay! I improvise!
Elfin Princess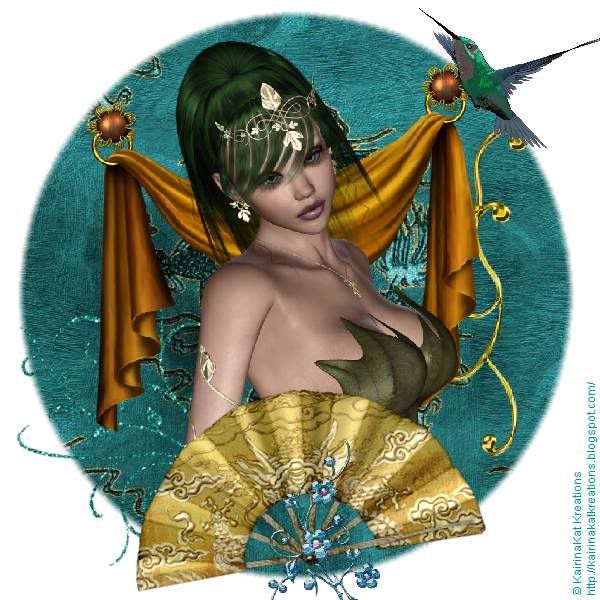 This uses the
Jade Dragon
kit from Baby Cake Scraps, except for the Hummingbird, which was
a freebie
off the Calypso Design blog.
The nice thing about living in poser world is you never have to worry about your dress falling down. (He-he!)
Xmas at the Beach
If you check Tris' post for
Weekend Cat Blogging
, you'll see the snow they trucked in for the Tree Lighting on Saturday Night. As always, the festivities made a royal mess of downtown Cape Coral. I like the sandcastle building contest down at the beach better, as it doesn't screw up the traffic patterns in my neighborhood.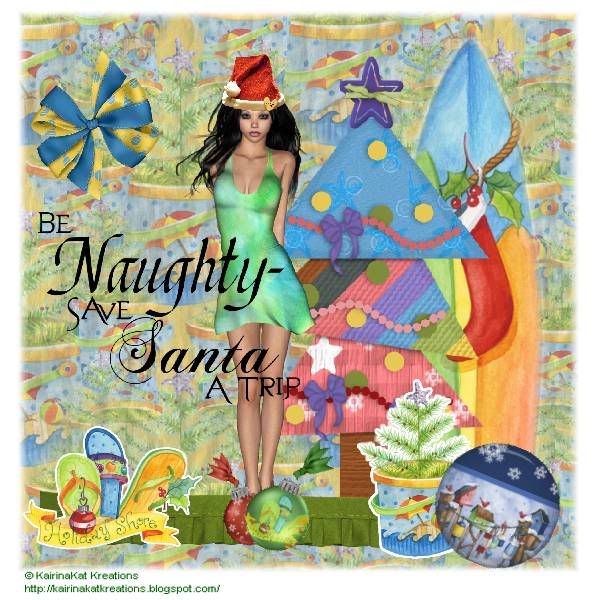 This the Donna poser again, with scraps provided by
Sea Side Holiday
taggers kit from
Scrappin' with Lil Ole Me
, a Florida Designer. The word art is courtesy of
Ginger
's House, another fellow Floridian. That leaves the Love Santa hat as being the odd element out, and that was a freebie off
Kimb's Design
's blog.
KairinaKat Kreations (a.k.a. Shelly) is based out of California, and so she might actually know where the beach is (unless, of course, she's living in Fresno).
Elfin Xmas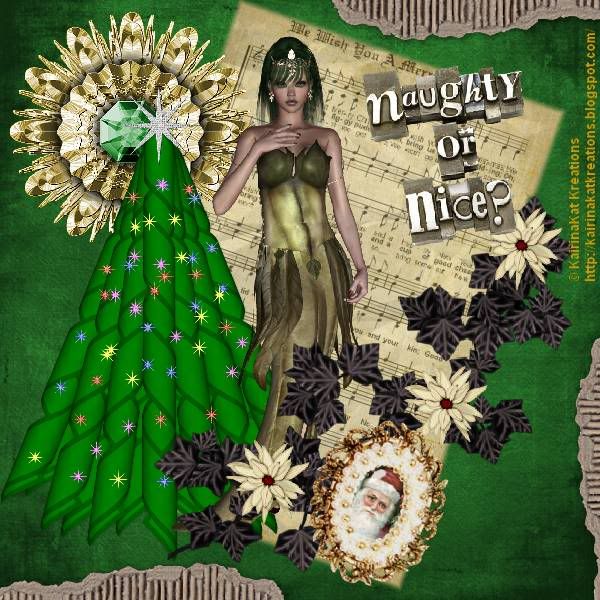 I don't think Elisa is the kind of Elf that Santa uses.
The ribbon Christmas Tree is by
Michelle's Angels
. The
Glitz Gem Ornament
is courtesy of Mrs. Homer Lynn. The sheet music in the background is from
Sentimental Style
(who's still suffering from computer problems) and the rest of the scraps are from
Yarrow
, some from a
Xmas Freebie
she made available and some from the
Xmas Night
kit.
(Yarrow's Xmas Night kit is black and red, I had to be judicious about what I was using in a green and gold setting.)
Anyway, please excuse me while I contemplate "chick" word art...