Snow Bear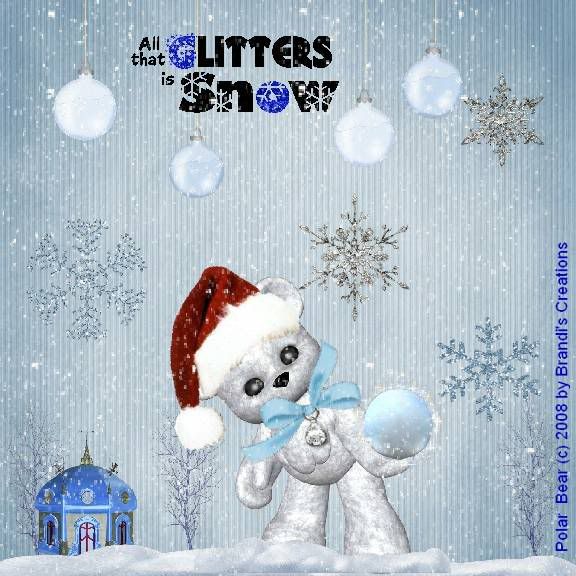 I remembered that the
Maltese Scrapper
had a Santa Hat in one of her "Hats Off" collections. The Polar Bear is from
Brandi's Creations
and the Scraps are from the really beautiful
Snow Flake
kit by
Scrappy Lover
. The word art is from
LK Winters
(how appropriate) at Word Art Fun.
The Ice Princess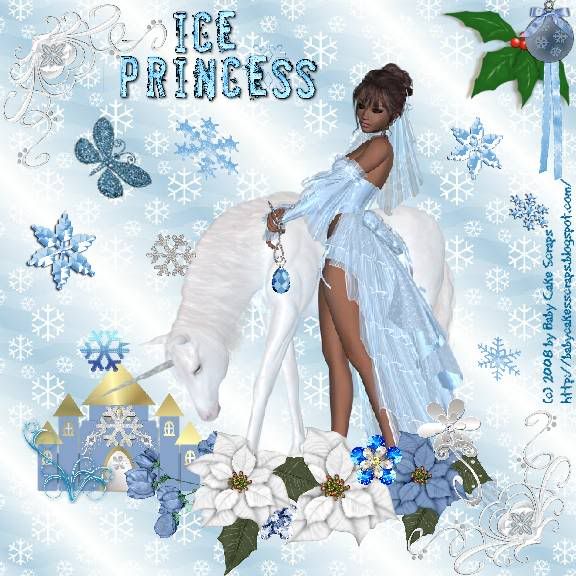 I wanted the "Ice Princess" and the related "Fairytale" kits for a while but couldn't remember who designed them. It turned out to be
Baby Cake Scraps
and I got both kits from
AussieScraps.com
.
BCS credits Lisa of
Sophisticated Scraps
in her TOU, and I suspect she was the source of the Unicorn and Princess posers. There are two unicorns in the kit, two carriages, one princess and one palace.
It's a very pretty kit but I broke the snowflakes elements out separately as there are a huge mess of them. I'm also having trouble opening the doodles that came with the kit. I need to see if it's a problem with my computer or with the files.
The "Icy" alpha is (again) from
Bits 'N' Bobs
.
Magickal Christmas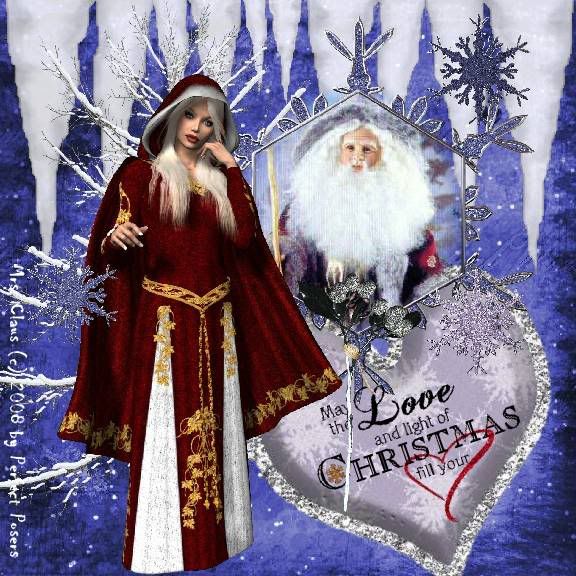 Wait. What was this? A goth Christmas kit? Well sort of. It's actually called
Magikal Winter
and it's non-holiday specific as it's from
Chaos Priestess
.
It's a beautiful kit though.
I gave it a Christmas bent by adding the Mr. & Mrs. and the word art which is from
Word Art Fun
, as per the above Snow Bear tag. Mrs. Claus is from Perfect Posers - also available at
AussieScraps.com
and Mr. Claus is a doll in this case, or a photo of one.
I did one more winter tag this morning and didn't upload it, but I've got more to play with, so I guess more will be forthcoming.
Note to CP:
The Biscuit Deadhead is NOT a Snowbunny. LMAO!