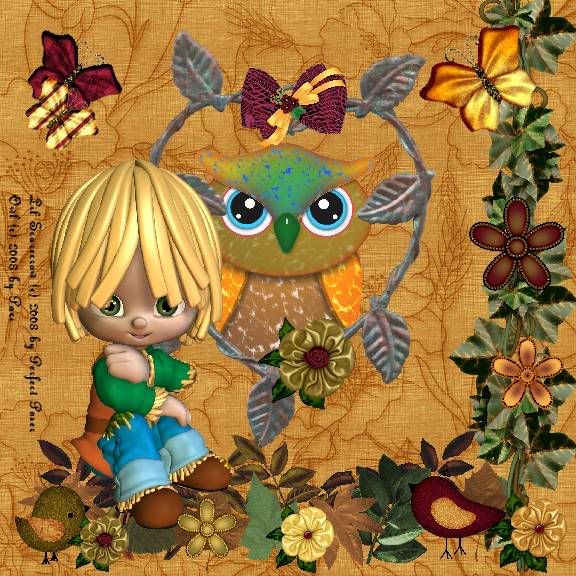 I had bought this little scarecrow poser to use in this week's T-13, and I did work him in quite a bit. But I thought I'd do a couple of generic fall pieces with him in them. I suspect I should do one of him with a black cat and give it to House Panther members for their side bars. In any case...
The little fellow is (c) 2008 by Prefect Posers and you can find him at
AussieScraps.com
.
The Owl is from
Paci's tubes
. I'd thought about creating my own hoot for this but decided that was too time consuming and I'd already lost too much time installing the read/write CD drive into the computer and changing out the monitor after the old one died.
The rest of the scraps are from the
Autumn Breeze
kit from
Creations by Jo
. Of all the fall themed kits I picked up recently, this is still my favorite.
Colorful Scarecrow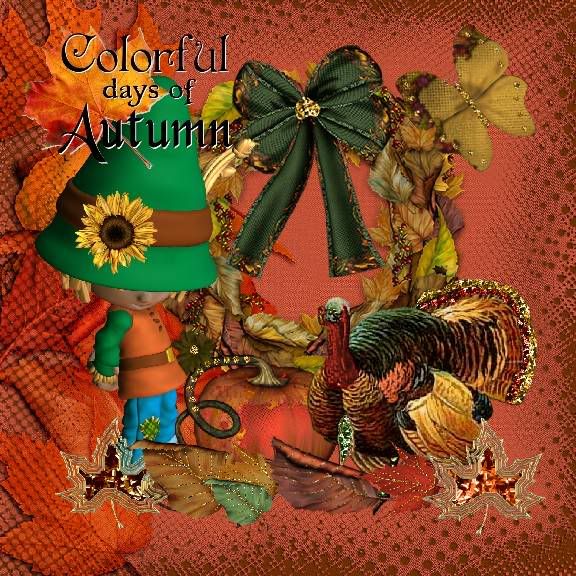 I'd seen the name
"Toni's Scraparoni"
around before but never really paid much attention to her work. The
Jive Turkey
kit caught my eye on
Designer Scraps
however, so I purchased it (for the upcoming Turkey Talk T-13, don't you know?) along with the military themed
Private Blingjaman
.
My friend Rowena will REALLY like her stuff, as it's definitely ALL bling.
The word art is from
Word Art Fun
. I'd gone over there to find some Thanksgiving word art and discovered, instead, that I actually have a lot of her stuff on my system. So I set up a folder just for World Art Fun.
And I also got the word art I needed for the piece, of course.
As for the related T-13 pieces:
Baby Mao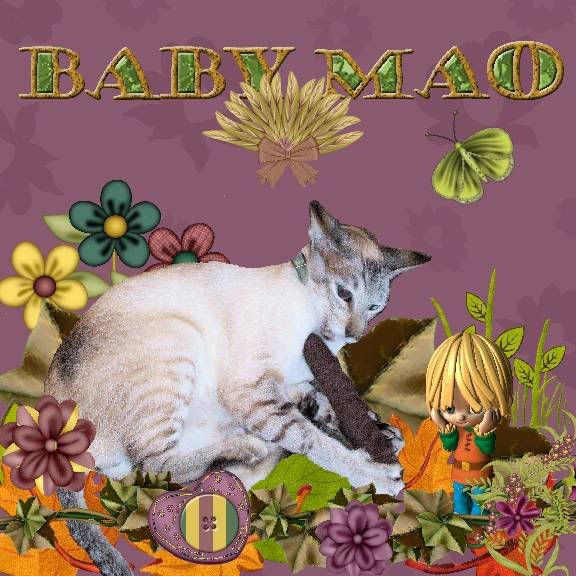 This used the
Imperfoxtion
Fall Freebie, with additional leaves added from
Danielle Engbretson's Autumn Forest Friends
kit. The Precious Gold Alpha is by Janyella Mayara and was a freebie. This is the first time I've used it since I got it, and rather like the results I got from it.
Penny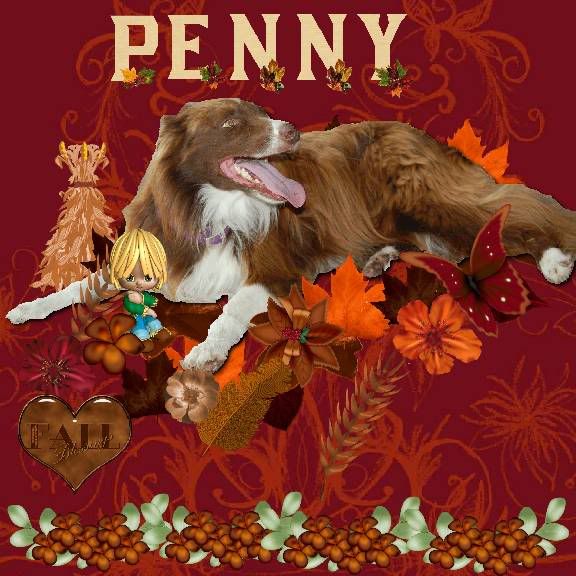 Penny is Lightning's sisfur from
A Dog and Two Cats
. The Scraps are from the
Sweet N Sassy Blog Train
Collab and as I was just adding bits and pieces from each designer, there's really no way to pull them out. The fall alpha was a freebie from
Karla Marano
.
Rocky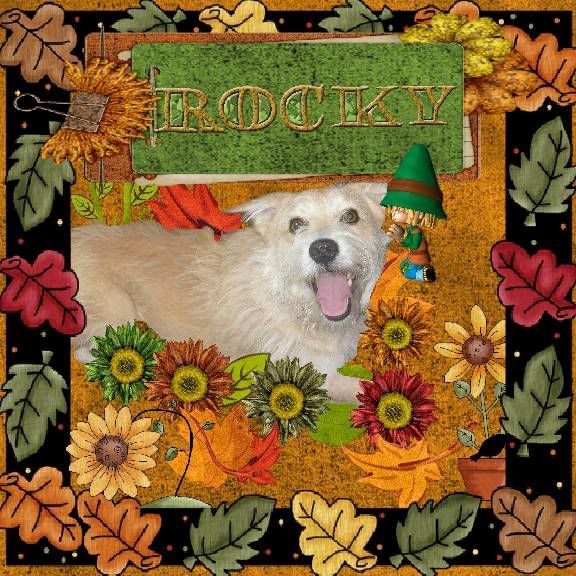 Rocky came to visit is from
The Hudson Furkids
by way of the
Chronicles of Woo
. I'm suddenly seeing a lot of woofies show up, which is fine, it's a change from the cats. Here our little scarecrow is whispering secrets to Rocky.
The kit is
Soxsational Scraps
Autumn Dreams
with additional leaves from
Danielle Engbretson's Autumn Forest Friends
kit. As above, the Precious Gold Alpha was from Janyelle Mayara.
Tesla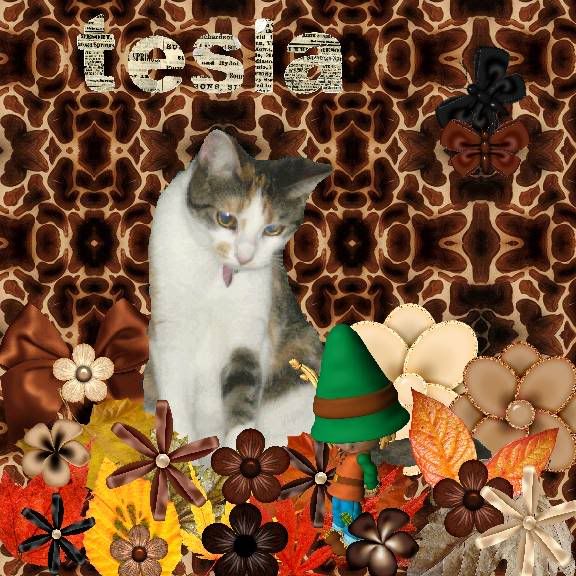 Tesla
has a URI and is feeling a bit under the weather, but all reports. I used
Bittersweet Designs
Leopard Lush
kit for this with additional leaves from
QueenBrat
's
Autumn Leaves Pack 1
. The Tattered Alpha is from KittyCat Designs.
We're hoping that Telsa will be up to visiting, and playing by Thursday for this week's T13, the theme of which is "The Woods Out Back".