The poser used in all four of these tags is (c) 2008 by
Untamed Angel
and are part of her Western Poser pack.
Barbedwire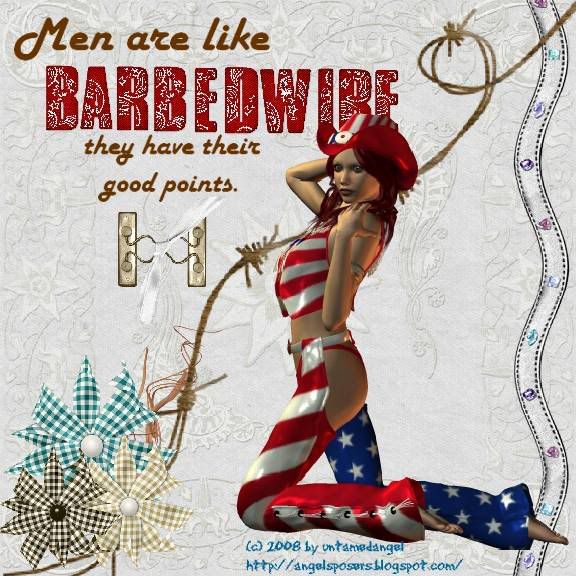 I used
Scrappy Lover
's
Sassy Cowgirl
for this one as it came with it's own Barbedwire. :)
The Bandanda Alpha used in this piece and in the "My Jeans, My Man" came from
Free Digital Scrapbooking
, as did the Gold Foil Alpha in the "Saying it Hurts" tag.
My Jean, My Man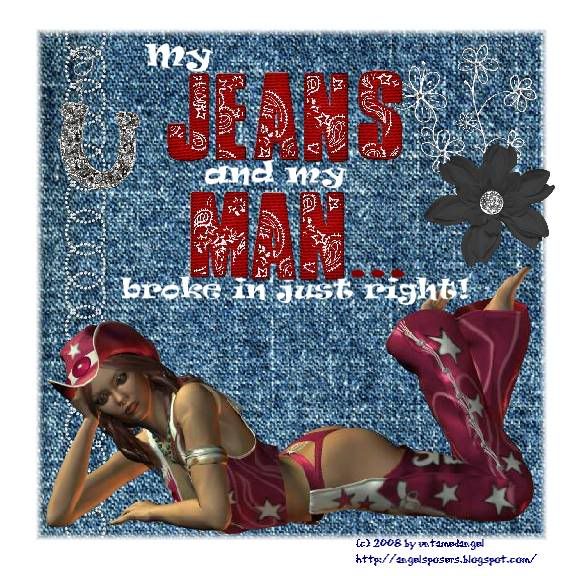 I kind of like this saying. It think it's similar to the "Get them while they're young and train them up right" that I've heard from various women from time to time.
I used the
Blue Jean Baby Add-on
from
Toni's Scraparoni
supplimented by scraps from her FTU
Cow Chips
kit.
The Better the Hoss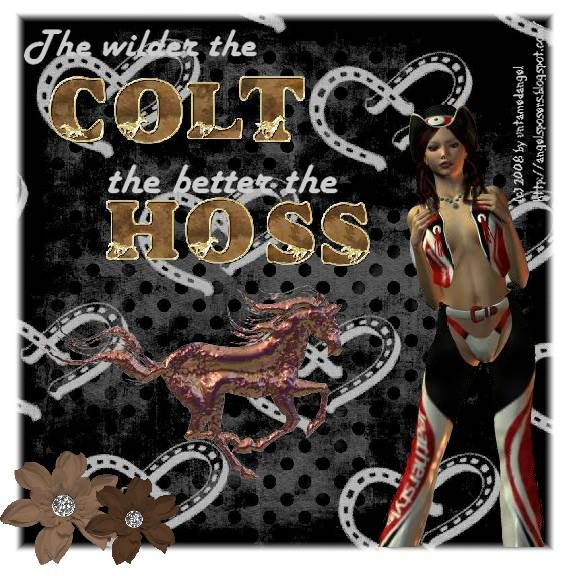 The background and the flowers are from the Cow Chips kit from Toni's Scraparoni. The alpha and horse are from the Equestrian set by
Khamisi
.
I'm not sure as the saying applies to men however.
Saying it hurts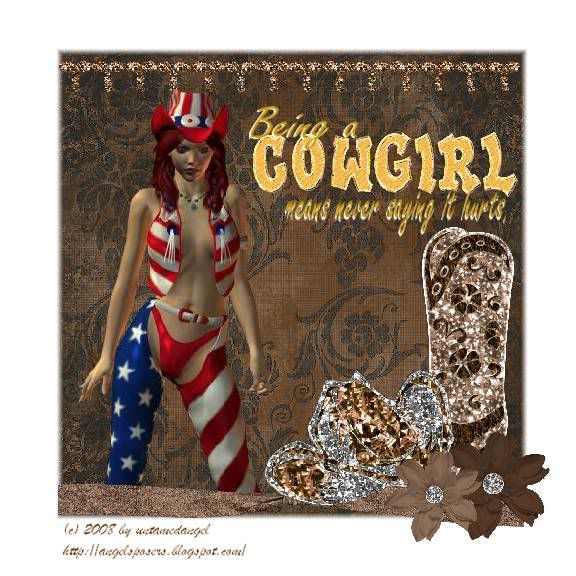 Cowgirls are supposed to be tough, aren't they?
This used the
Cow Chips
kit from Toni Scraparoni which I was reminded I had just recently. Nice little freebie.
I used to be quite the little cowgirl when I was younger. Unfortunately, we lived in the city and I wasn't allowed to have a pony. I can still hold this against my parents, right?