I've used the
Painted Lady
Fae by Perfect Posers in a number of tags before. She is a standing favorite of mine, in part for her red hair, and in part because she's colorful.
Snake in the Garden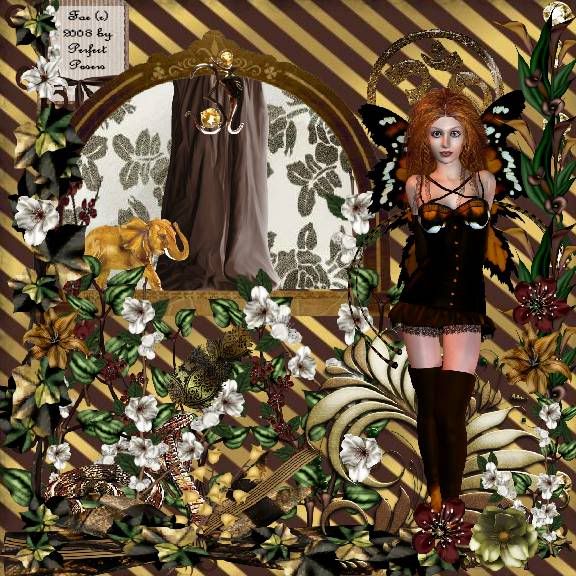 This is uses the lovely
Thru Sugar's Eyes
kit from
Scraps by Jessica
. There is a snake hiding in there somewhere...can you find him?
I love the Eastern feel to the kit and all the lush foliage. Very nice little taggers kit.
"Red" makes her way into a couple of tags for this week's T-13 as well...
Harley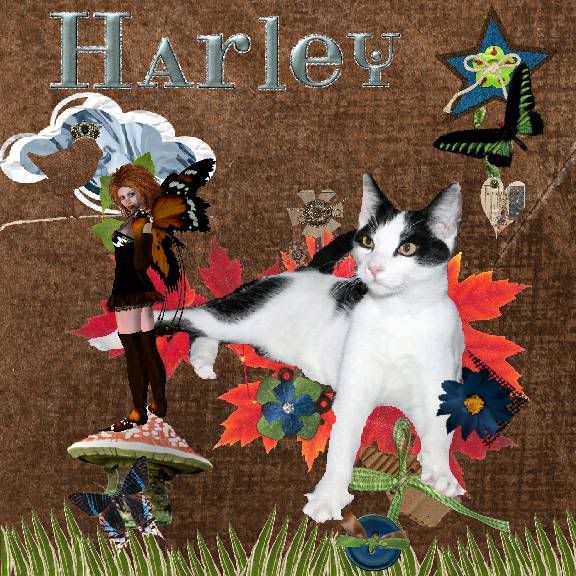 Harley is having a Maple Leaf adventure. We don't have Maples Trees in Florida, as far as I know, so he's definately out in some enchanted kingdom somewhere. The leaves are from a freebie pack by Malinda Staley.
The rest of the scraps are from the
Enchanted
kit from
Designs by Helly
. Funny, I used the same kit on the last tag I did for Harley.
The Lady of the Lake Alpha was created by
Julie Itis
.
Dr. Tweety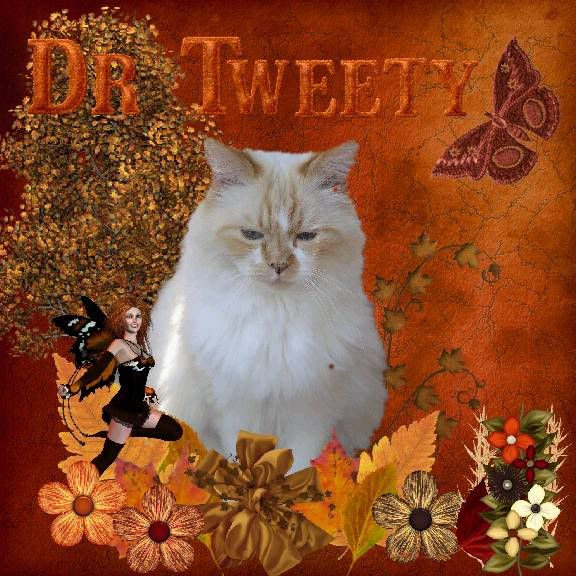 "Red" also does a fly through on Dr. Tweety's tag, which was done using
Scrappy Lover
's
Knowledge is Power
for the most part. I needed a few extra things - like flowers - so I tapped her
Let's Give Thanks
kit to get those.
I'm wondering if the "Knowledge is Power" title comes from it being back to school time, although it's certainly not a back to school kit.
The Puffy Fall Alpha is from
Miss Crow's Magickal Emporium
.
Woods Out Back (Banner)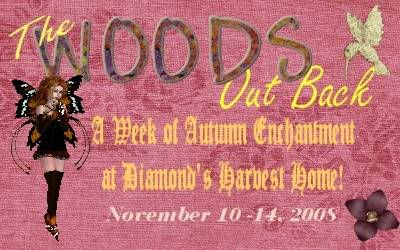 I also used "Red" in the title banner for the series.
Baby Cake Scraps
'
Fairytale
provided the scraps. The Hallow Alpha is from
AllieKat Creations
.