I got up this morning and pronounced it too cold to do fairy tags. The poor little things would freeze. In
Kim Harrison
's Rachel Morgan series, the fairies and the pixies either hibernate in the winter, or head down to Mexico where it's warm.
This leads for some complications, as Morgan's partner is a pixie...
Sweet Little Pirate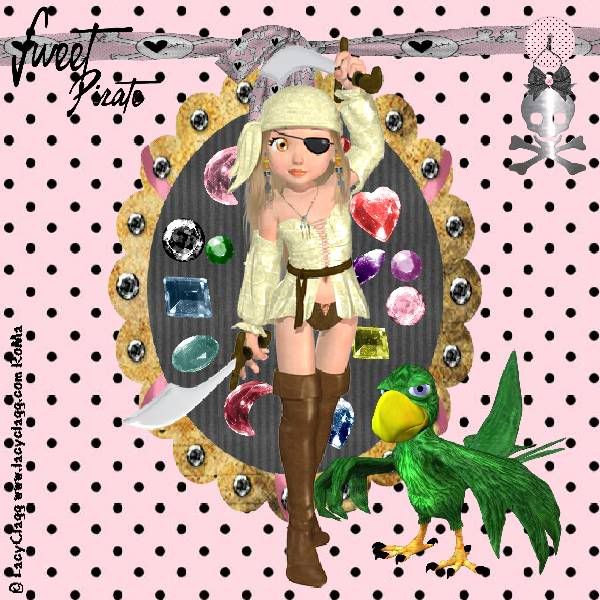 This little thing is not really dressed for the weather either. And believe me, Caribbean or not, it gets chilly on those ships when you're under full sail.
The Pirate lass and the parrot are both from
Lacy Clagg
. The Pirate Lass was a
paid for tube
, the Parrot is a
freebie tube
. The scraps are from
Kirsty's Scraps
from the
Shiver Your Timbers
taggers kit, which is the feminine side of her
Pretty Dirty Pirate
kit.
Sweet Little Goth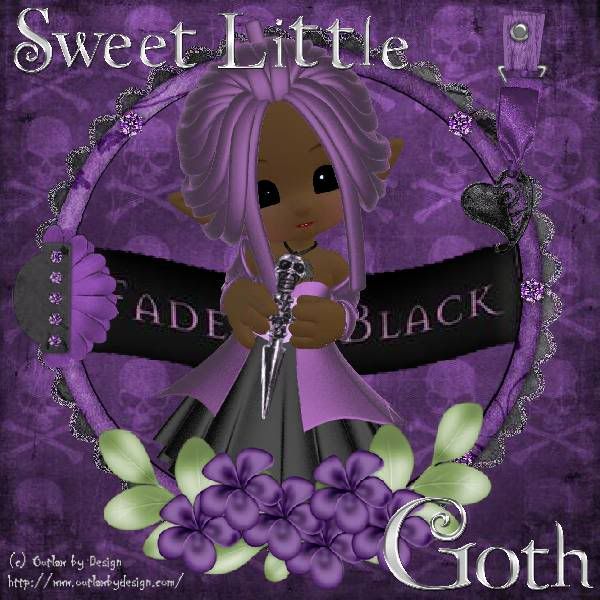 The little goth poser is actually supposed to be an adorable little vampire. However, she works for this tag. She and her sister, in the next tag, are from
Outlaw by Design
, from the free download area.
The Scraps are from
Yarrow
's
Gothique Violet
kit. The Silver Twilight alpha is from
Amber Gray Designs
. I actually have two Twilight Alphas, but they are both pretty much the same.
Sweet Goth Sister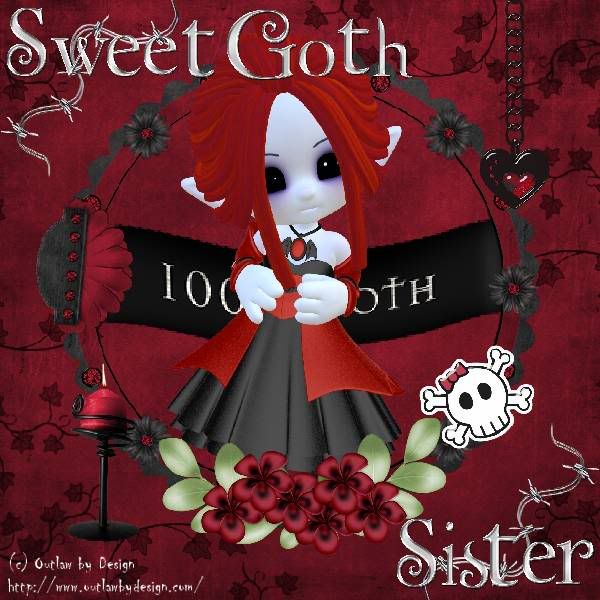 As in the piece above, our little Goth Vampiress is from Outlaw by Design. The Scraps are still from
Yarrow
, this time from her
Gothique Rouge
kit and the Silver Twilight Alpha is still from
Amber Gray Designs
.
Sweet Little Fae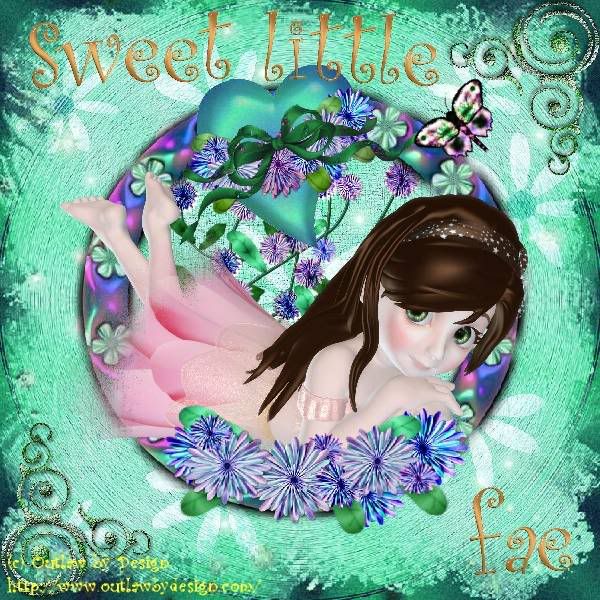 Once the house warmed up...I decide it was warm enough for this little Fae. She is also from Outlaw by Designs although just about everyone has a similar Fae poser as she I gather she's fairly standard for the software. Outlaw's seems a little softer though.
The scraps are from
Tizzy's Angel
from the
Floral Forest Fantasy
kit. The Gold Swirl Alpha is from
Free Digital Scrapbooking
...I have all these alphas and I couldn't find one I really liked for the tag.