I'm in the Walgreens and they've got Christmas Carols playing (what else) and we hit the lines...
"A child, a child, shivers in the cold,
let us bring him silver and gold."
Um...wouldn't a blanket be a better gift? I mean, all the silver and gold in the world it's going to do the kid much good he dies of hypothermia.
I know, I know...
In any case...
Batty Little Christmas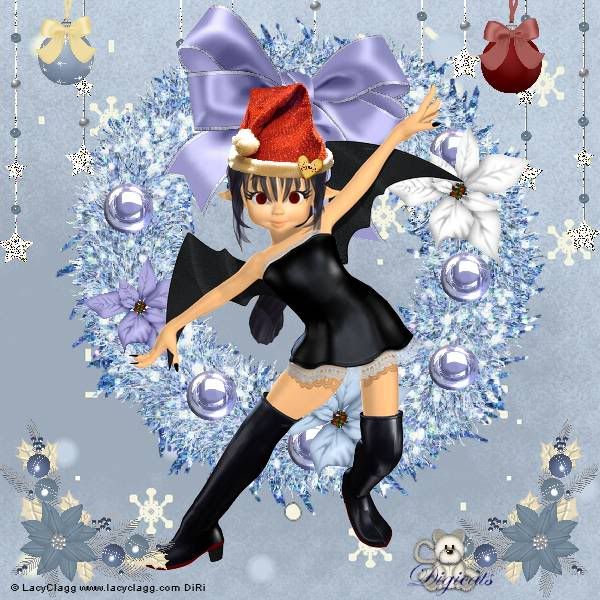 I love Batilda from
Lacy Clagg
and decided that Halloween imp or not, she'd really enjoy some holiday fun.
The scraps came from a couple of kits from
Shari's EZ Scraps
which, given the amount of Christmas scraps I'm amassing, I'm likely to delete. I've still got them on CD,if I want to use them, but I've just got SOOO much right now.
The wreath, which is the centerpiece of the tag, is from
Frosted Illusions
and can be downloaded for free at
Aussie Scraps
. The "Love Santa" hat is from
Kimb's Designs
(both of those are keepers).
Candy Cane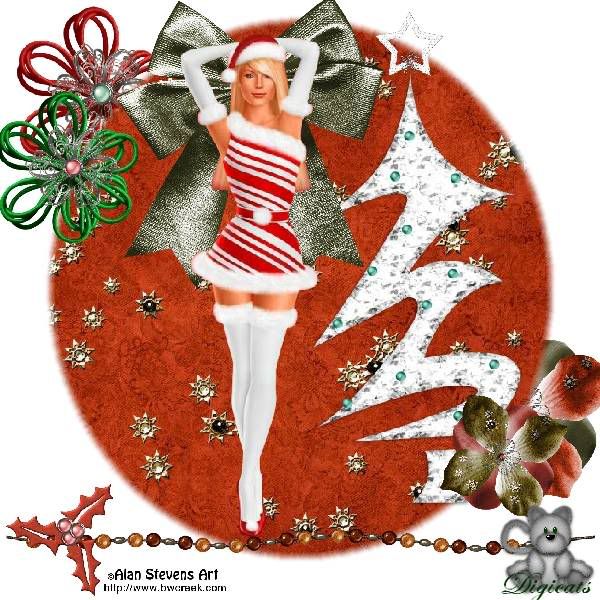 The Tube is (c) by
Alan Stevens
and is courtesy of Patty Maeva at
Graphisme
. She has quite a number of high quality tubes from various artists and it worth checking out.
The scraps are from
Blinged out Christmas
from
Creations by Jo
. I bought two Christmas kits from CBJ, but ended up with
Blinged Out Christmas
on the system twice. Now I need to go back and see what I did. ::sigh::
Little Treasures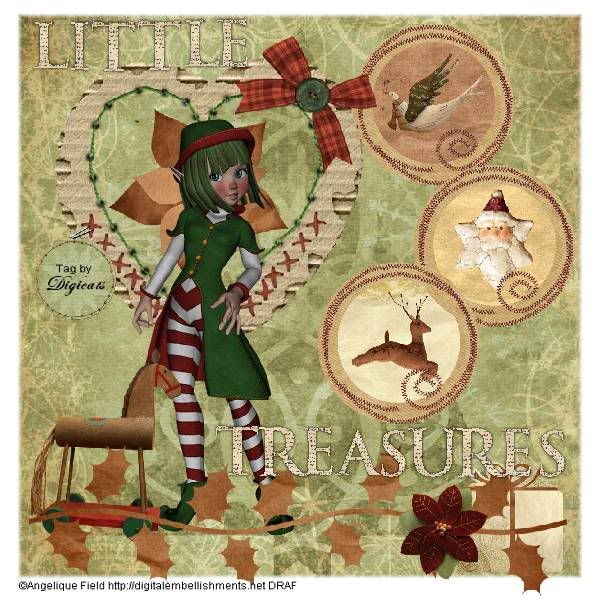 Urban Mermaid
continues to put out some of the nicer and more original kits out there and
Krafty Christmas
is no exception. It was also on sale, as
Sweet N Sassy
started their Black Friday sale early.
The elf is from
Angelique Field/Digital Embellishments
, who is now selling out of
Cool Scraps
. When she left LCTS she sent all her customers a free limited edition tube set, which I thought was really quite nice of her. The
Elf Set
is commercial use BTW, and is very reasonably priced at $3.00.
The Old Book Alpha as a freebie from
Humble Scraps
. It works quite well with this kit.
Santa's Helper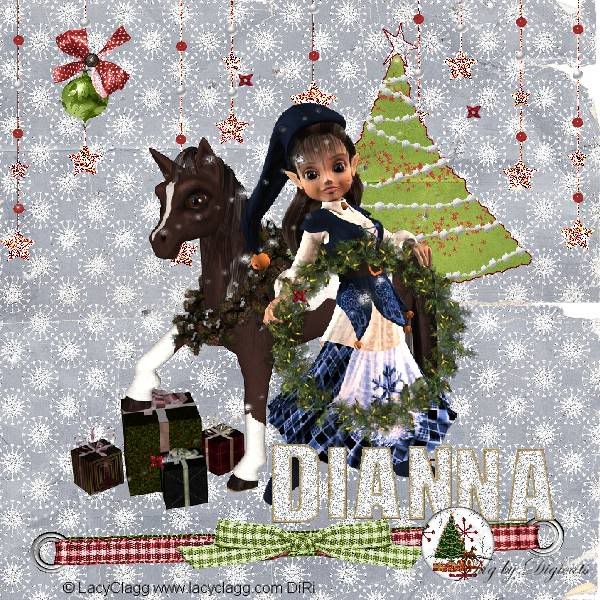 That's me! Or it was when my Grandfather was still alive.
The Blue Elf and the Pretty Pony are both from
Lacy Clagg
and which are both on sale, now through Saturday. The Scraps are from the
Dear Santa
kit from
Designs by Helly
which was on Sale (yesterday) at Ahhh Scrap. She's got a sale going on at
Ahhh Scrap
(60% off) through Saturday. I would mention the sale at
Taggers Scraps
, but today, again, they are not shipping to my region.
That brings us to...
Christmas in the Twin Cities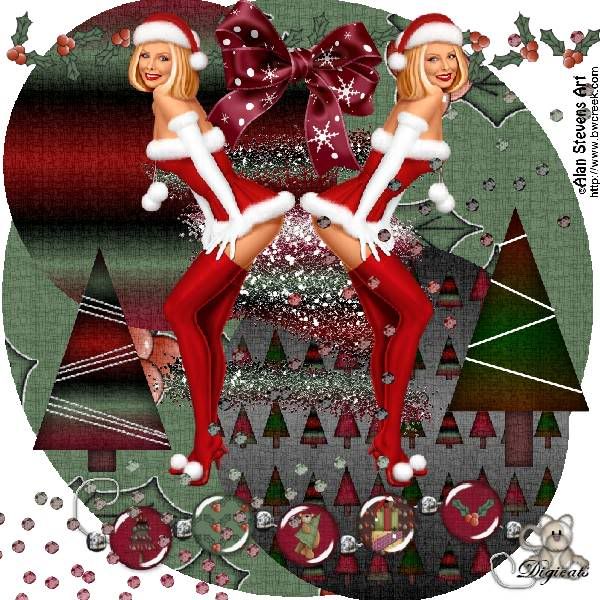 The tube is (c) by
Alan Stevens
and is again courtesy of
Graphisme
. The scraps are from
Candy's Treats
"O Christmas Tree"
taggers kit, dating back from a happier, non-sale day when
Taggers Scraps
was shipping to my region.
Have I mentioned I really hate
Taggers Scraps
? I really like Diane's kits, I just wish she'd align herself with a
real
online store somewhere.