I'm not sure these qualify as Goths, and I'm not sure they don't. Let's not go there.
Little Miss Negativity
I know, I know, I promised to to buy any more sets from Perfect Poser, but you have to admit that Gothika is somewhat um...unique.
The scraps are from
Yarrow
's
"Gothique Rouge"
and
"Gothique Violet"
kits.
The title refers to a nickname of mine, one that I was going by a few years ago on the internet when I was trying to yank someone's chain. But yeah, I get "Aren't you just Little Miss Negativity?" from time to time.
Dark Heart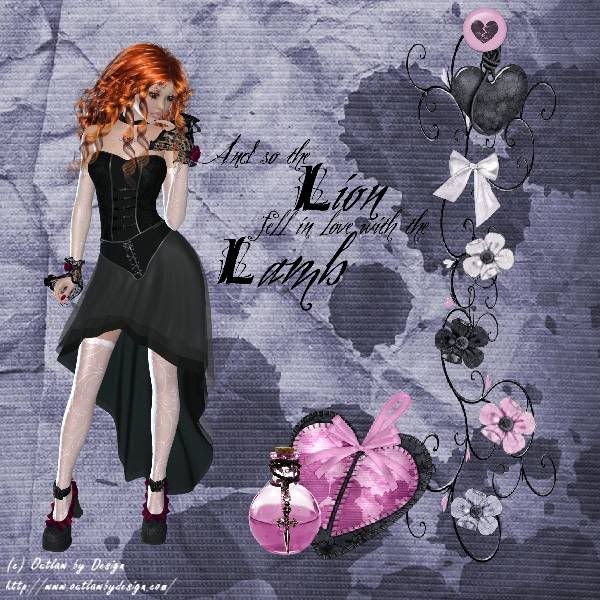 One of the posers from
Outlaw by Design
, I paired her with
Yarrow
's new taggers kit,
"Thank you for the Venom"
. The Twilight word art was from
Ginger's House
, but this is not, by any means, a Twilight inspired piece. I just needed something to put in the middle of the layout. LOL!
I like the kit though, there's some interesting bits in it.
I think money is going to be tight until after the new year, but I'm seriously thinking of purchasing a membership to Outlaw by Design. I think it would save me money in the long run. I know she says there are more images on the disks, but I'll settle for the downloads just at the moment, as I'm not ready to invest the sort of money the discs require.