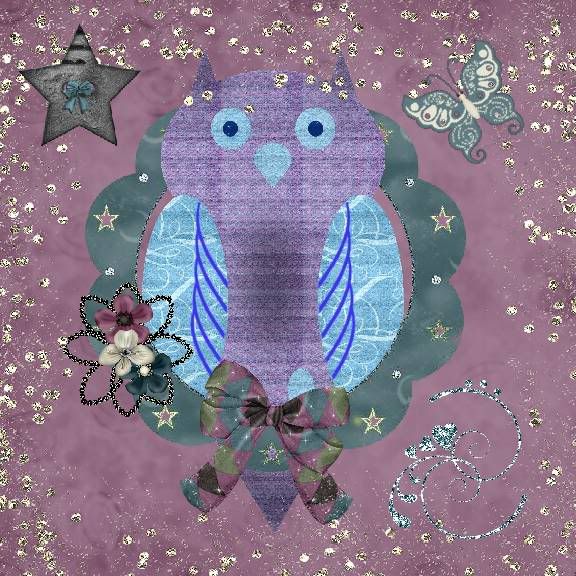 This is my first attempt at building an owl, using the
template
from
Farrah's Creations
. It didn't work out exactly the way I wanted, but...
I figured out where I went wrong with the puddy cat. Instead of hitting "flatten image" I need to merge them down, layer by layer.
I should note that the puddy cat template has several times for layers than either the owl or the sheep, so...
I used papers from the
Starlight
kit from
Candy's Creations
. I was trying to give him this deep mystical look which somehow just didn't work.
For Scraps I just the
Sunfidulgence
kit from
Scraps by Jessica
. Well...you know...I'm learning.
You'd think that designing an element wouldn't be any harder than designing a layout, but believe me, it is.
Dare to Dream
Totally unrelated to the hoot building, except that I used the Starlight kit, is this layout using the
Shaylee
Fae from Angelique's Designs (
Angelique Field
).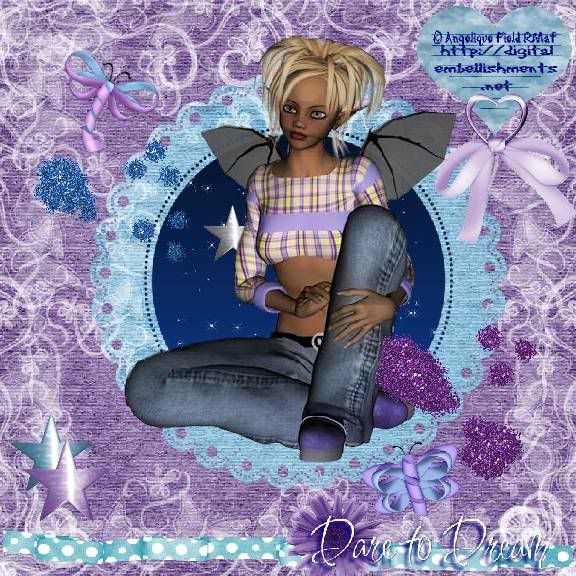 She's available from the
LC Tube Store
, and there are seven different poses in the package.