Both of these first two tags use the Caitlin Tube which is (c) 2008 by
Angelique Field
.
The scraps are from
Scrappy Lover
's
Sassy Cowgirl
. Someone had redone their blog with a cowboy theme, but I didn't see a cowboy themed kit amongst the stuff in their store. I need to track that down again. Either there's not much in the way of Western themed kits, for I'm not finding them.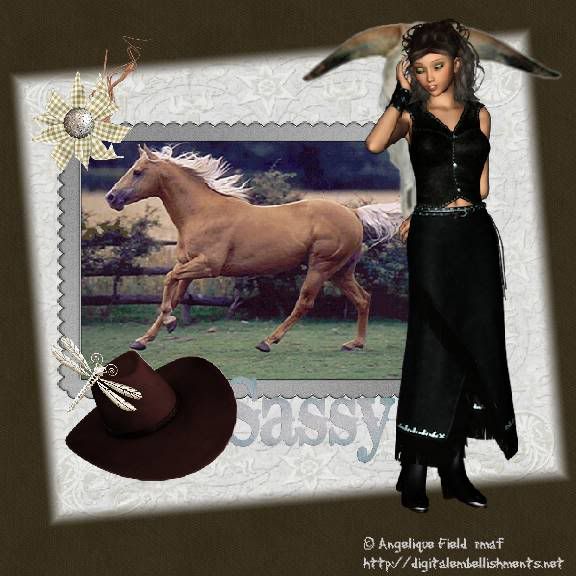 I swiped the hat from SL's
Cowboy Fun
kit as it went better with the BWG theme then the blue. The skull is from the
Maltese Scrapper
's Southwest Sampler. She has a couple of rodeo sampler as well, but there's few useful (as far as I'm concered) items in them. Your milage may vary, of course.
Despite her ongoing assurances that a "pony would be fun", Diamond seems a somewhat reluctant cowgirl. Of course, my camera's on the fritz, so this is an older picture.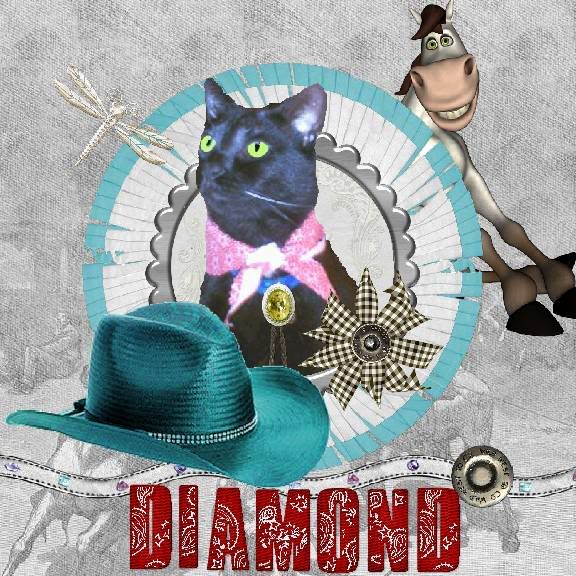 The Bandana Alpha is from
Free Digital Scrapbooking
. the sitting horse is from
Brandi's Creations' Wanna Be A Cowboy
kit.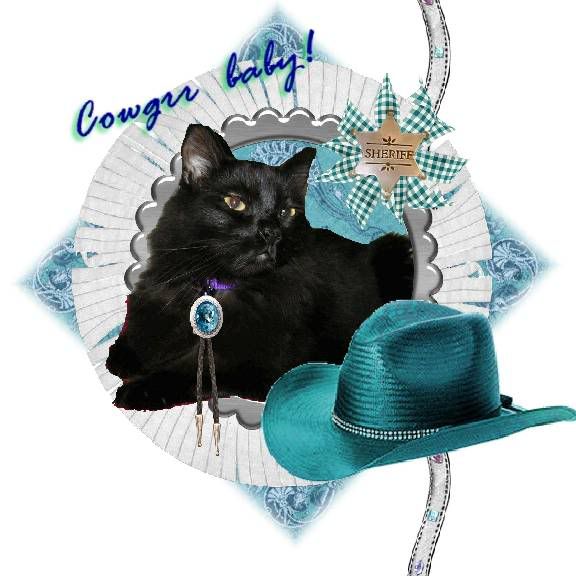 So Diamond is more than content to leave the sheriffing of the Cat Blogosphere to
Grr
(except where Tristan is concerned).
On a side note:
if you go over to
Heavenly Taggerz
and check the Collab section there's a HUGE Gobble Gobble collab kit - for FREE! Get it while the getting is good.