The
Little Nymph
was another offering from Perfect Poser which at 4 tubes for Six Dollars was a bit overpriced - to my mind - for a poser tube. But it's about normal for Charly's prices.
In Greek mythology, a nymph is any member of a large class of mythological entities in human female form. They were typically associated with a particular location or landform. Others were part of the retinue of a god, such as Dionysus, Hermes, or Pan, or a goddess, generally Artemis. Nymphs were the frequent target of satyrs.
On the whole, I don't recall them seeing them depicted with wings before, but...maybe she's a wind nymph? In any case...
Star Light, Star Bright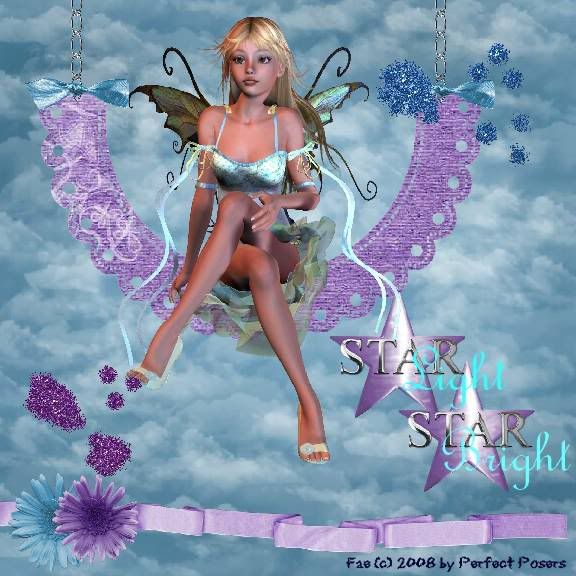 I used the
Starlight
kit from
Candy's Treats
for this one. The chains on the "swing" are from
Bluedream Designs
.
This is such a pretty kit to use for Fae tags (among other things), but then, I'm partial to the colors she used.
Dreams come true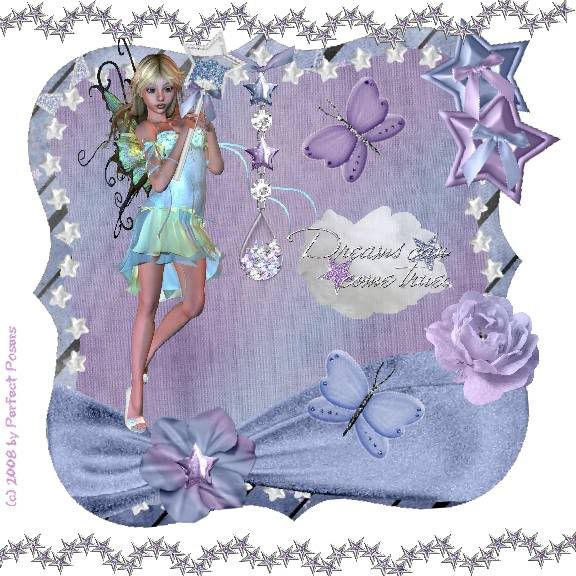 Dreams Come True was a FTU kit from
Muriel's Scrapbits
. It's the same color scheme as the Starlight kit, but I was a little hesitant as to where I was going design wise on this one. Using the bracket frame kind of limited my options, I think.
Sweet Praline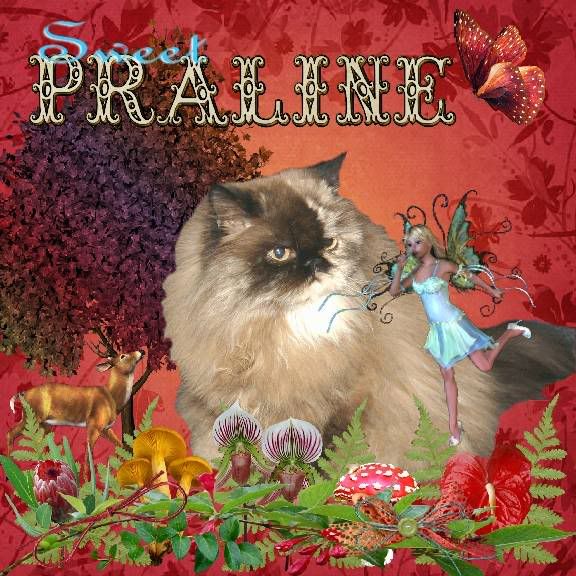 Little Nymph is another Fae that makes only one appearance in this week's T-13. Here she's telling
Sweet Praline
...SOMETHING.
This lovely tag used the
Enchanted
kit from
Cinnamon's Scraps
, another really lovely and detailed kit to bring your fantasy tags to life.
The Everescents Alpha was a freebie from
Sweet Digi Scraps
.