"Miss Peacock" is (c) 2008 by Perfect Posers and can be found at
Aussie Scraps
(six tubes for $7.00). She kind of reminds me of my friend Rowena.
Rowena said "Yeah, the hair and the complexion...but she's got a lot more up top then I do!" Well...I'm sure flying around builds up the muscles in that area.
All three of these tags use kits by
Scrappy Redhead
that I bought on sale at
Scrap Happiness
. Redhead's designs are also on Sale at
Digital Chaos
, but I went with Scrap Happiness so I could snag the November freebie as well.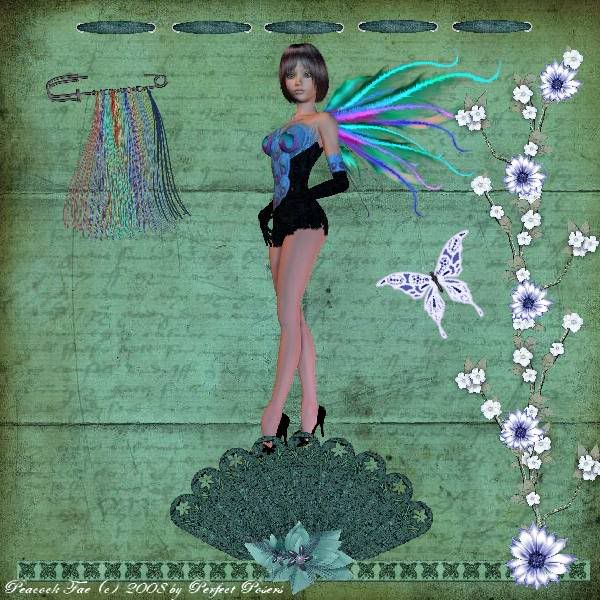 This is the
"Beyond Time"
taggers kit. It's a blue/green kit and I kind of pushed it toward the green end.
I added some scraps in from Redhead's contribution to the
September Scrap Happiness
freebie - the peacock pin, butterfly and white flowers came from that kit.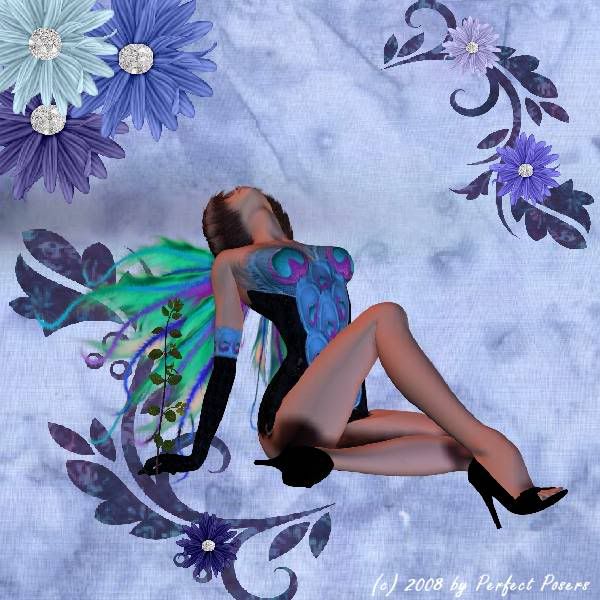 The shadows on the Fae in this one seem a bit heavy, but maybe that's just me. I guess if the lighting was from the bottom...
The scraps for the tag are from the
"Blue Hydrangea"
kit, but I didn't use any of the Hydrangea that came with it. They just weren't fitting in.
The diamond studed daisies worked out pretty good though.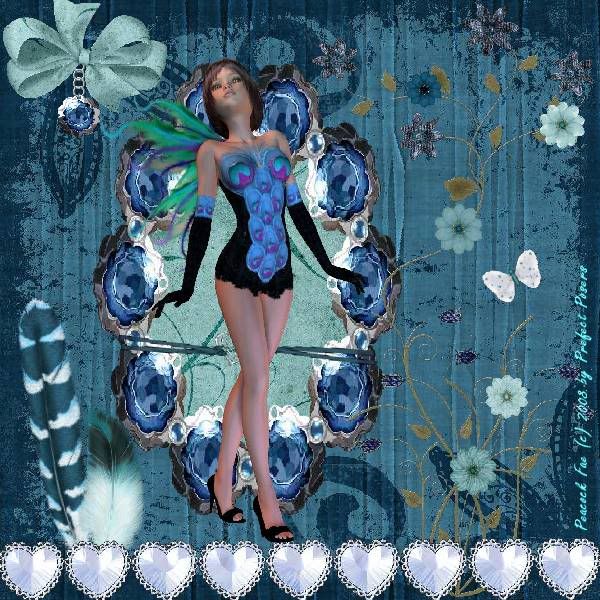 Scraps are from the
"Nothing but a Dreamer"
taggers kit and I LOVE the Blue Jay feathers. (My mind was working on endless possibilities for those until I remembered the Blue Jays aren't in our Division anymore. Oh well.)
I haven't been able to work this Fae into any of the kitty cat tags...she seems a little more stuck up than her counterparts. I dunno. Maybe something with Miss Diamond...
I did sort of buy her though with the intention of using her in combination with Redhead's kits as the blues sort of compliment each other.