I live (more or less) near the beach, so beach is always in season.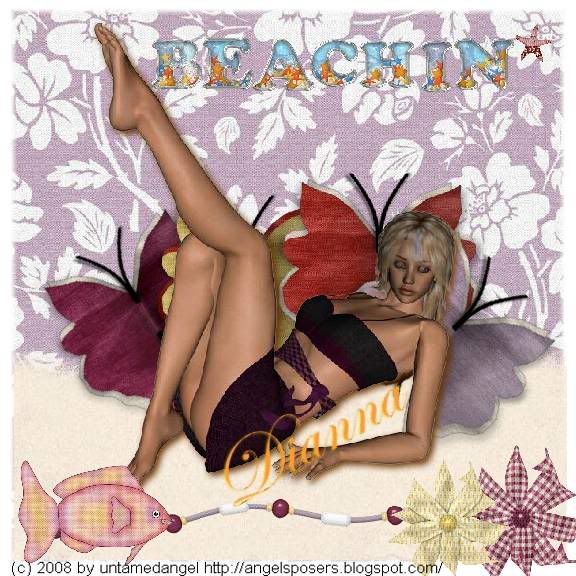 The Poser is (c) 2008 by
Untamed Angel
, the scraps are from
Soxsational
's FTU
Surf's Up
kit. The Alpha was a freebie from
Designs by K
.
I have a bunch of beach type kits and should probably do some beach tags just for the heck of it...