Surfin' Chick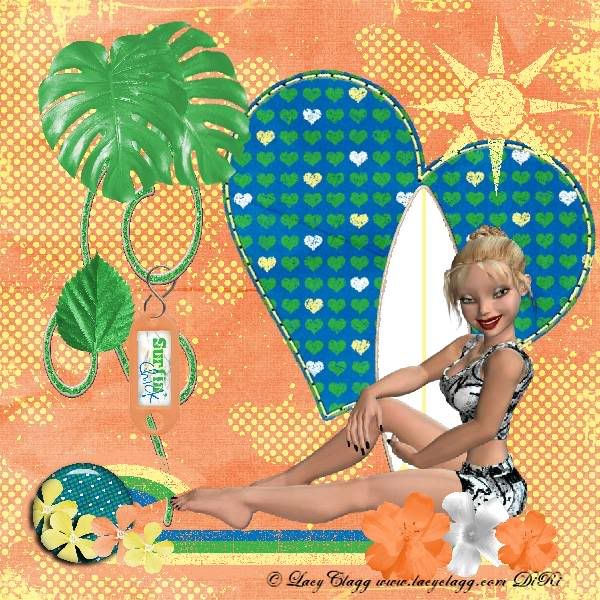 As Tristan will tell you from his surfer Movie watching experience, 90% of surfing involves hanging out on the beach and picking up girls. That's why it appeals to him. (Well, okay, lady cats, in his case.)
Sun, Surf and Sand
Both of these tags used the
Black'n'White freebie
poser from
Lacy Clagg
. The scraps are also a freebie, from
Sweet Blossom Designs
, an Aussie scrapper, called "Surf's Up". It's posted in pieces on her blog and is a full sized scrap kit complete with a quick page and alpha.
The pink blossom down by the bottom of the surfboards in the second piece is a freebie from Gail at
Aussie Scraps
.
Coastal Christmas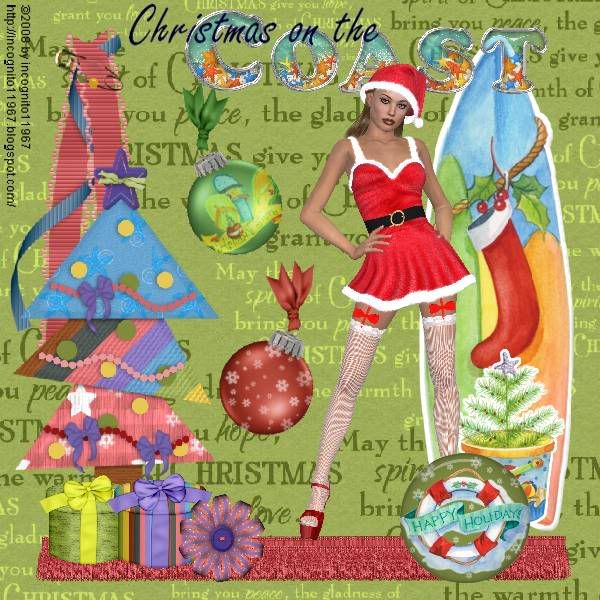 Scrappin with Lil Ole Me
says she is just minutes from the gulf. So I am I and to be honest, she really captured the feeling of Christmas in the south with her
Sea Side Holiday
kit.
The
Naughty or Nice
Poser is from
Incogonio
. The Blue Ocean Alpha is courtesy of
Designs by K
.
Aside from the kit,
Scrappin with Lil Ole Me
offers
the template
that was used to make that Christmas tree, but I was more interested in the
warm winter hats template
so I could have new hats to put on Tris.
Now, the only thing we're missing is the boat parade and Santa sleigh pulled by eight tiny little alligators!