Gail at
Aussie Scraps
released a four pack of dragon posers which are just great for boys tags, so I whipped up a couple for each. The dragons are available at the
Aussie Scrap Store
.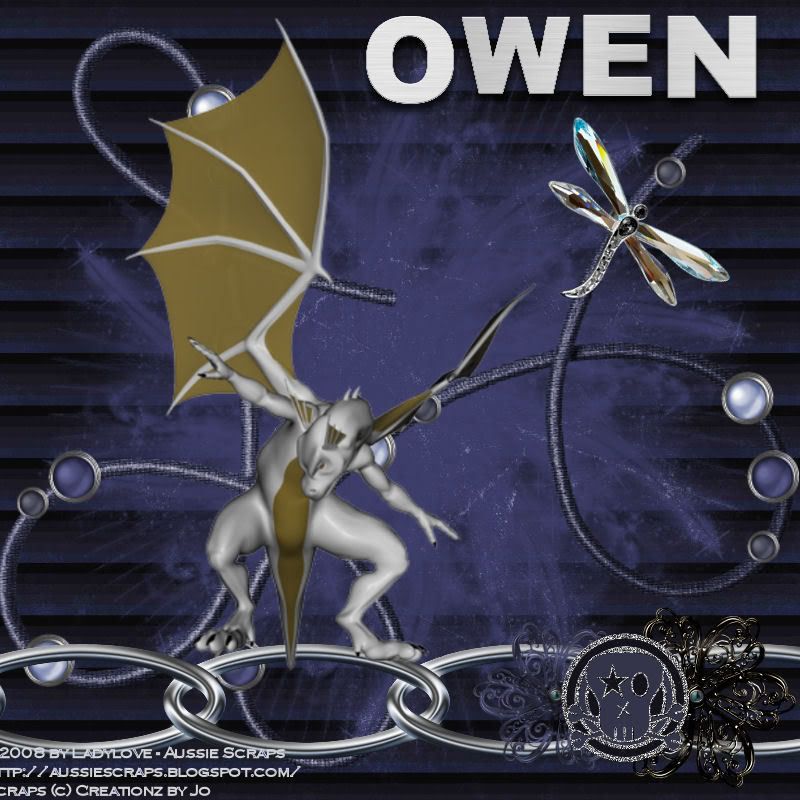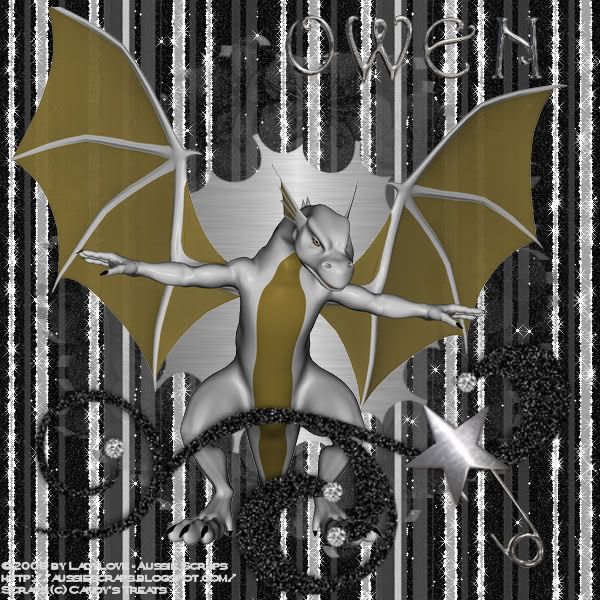 The first two tags in each grouping uses scraps from the
"Fallen Angel"
kit, which was recently released from
Creationz by Jo
. She includes some of the
Shelly
's "Melissa" posers in the kit. It's nice to see Shelly's work getting some recognition from the various designers.
The brushed metal alpha is from Nettie B, while the chain is courtesy of
Bluedream Designs
.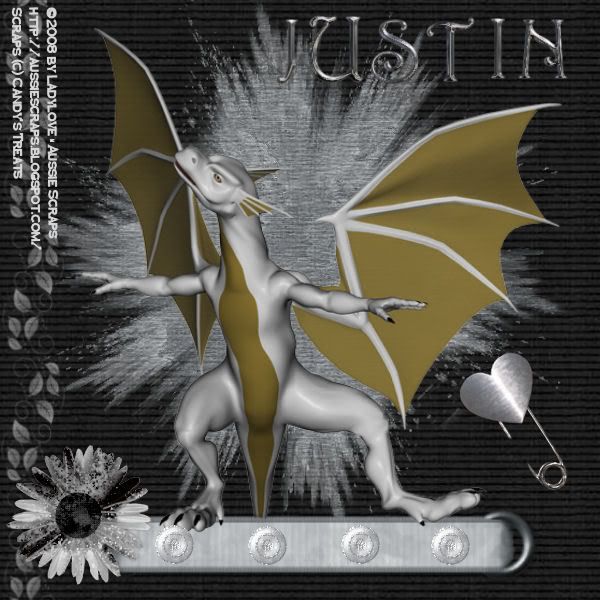 The second two tags use the "Metallic" kit from
Candy's Treats
, which is an older kit that she retired and is now offering as a freebie. The Chrome Alpha comes with the set.
Angelique at
Digital Embellishments
as a great little
"Elven Defender"
tube that would have worked well with these, but she doesn't allow her work to be mixed with the tubes of other artists. Pity.
I should probably use those for tags for the boys too. Hadn't thought of it. Heh!