Okay, my bad. The Geisha tube is included in the "Chinese Memories" taggers kit by
ChaDesignz
, not in the "Lotus Blossom" kit by Redhead. ChaDesignz is a "new" designer for me, I bought three of her kits at the Dollar Day sale at
Creative Scraps
. The other two kits are the
"Gothic Lover"
kit, and one just called
"Fantasy"
.
The tags in this post use the
"Chinese Memories"
kit - we're on a theme here - while the poser is
"Anayumi"
which is (c) by
Lacy Clagg
. She is not geisha, but she is very definitely oriental. I love both the shoes and the outfit, although this is another one that in reality would likely be a PIA, with the leggings falling down all the time.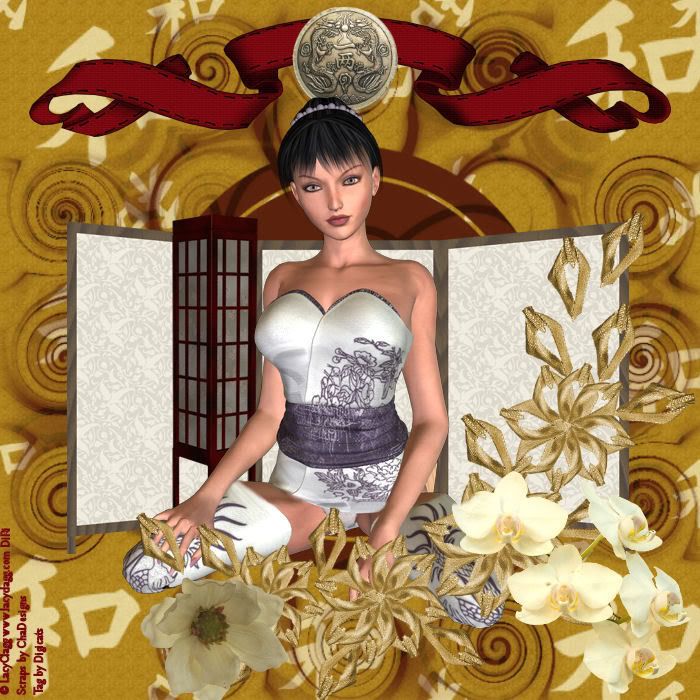 Some of the items in this kit come supersized as well, the flowers being one of them. I think that what happens though is she enlarged them to work on them and then forgot to resize them back down to where they should be. This is especially evident in the "charms" you'll see in a couple of the tags.
In the case of the flowers though, I think they are/were full size CU Elements that she included and just never resized down to taggers.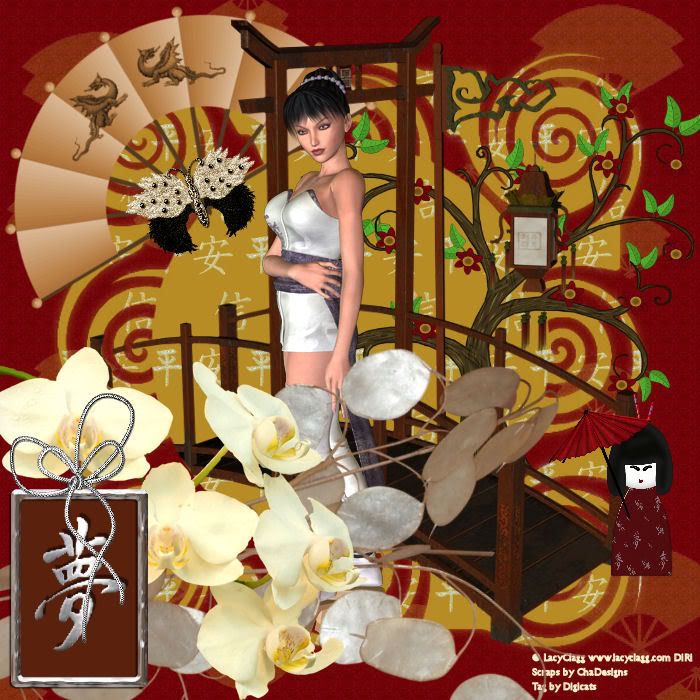 This kit uses a lot of elements from Soxsational Scraps
"Oriental Wonders"
CU element pack - the dragon bridge being one of them. The silver cord bow is NOT a part of the kit, it was part of a freebie pack from
Judy Meibusch
. A freebie Christmas pack no less!
Geisha are are traditional, female Japanese entertainers, whose skills include performing various Japanese arts, such as classical music and dance. The English translations would be "preforming artist" or perhaps just artists. In some parts of Japan, the Geisha are called Geiko, and the term is used to distinguish the traditional arts from the prostitutes who have co-opted the name and attire. The main difference being that true geisha wear the bow of their sash (or obi) in the back, while the prostitutes, who must get dressed and undressed several times a day, wear it in the front.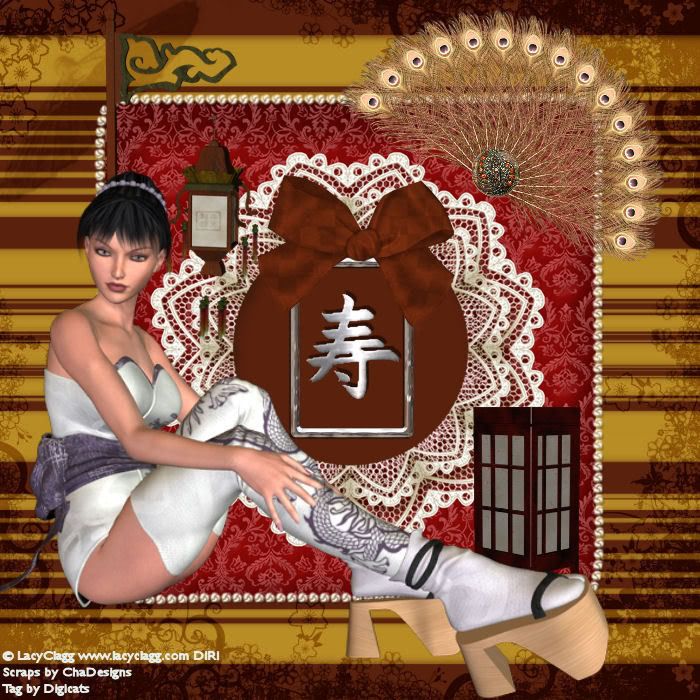 See, this blog is much more than just pretty pictures, it's also a great place to pick up useless facts.
The peacock fan used in this tag is part of a
commercial use package
from Incognito which I've had my eye on, but still haven't bought as they are a bit pricey, even at half off.
Bonus tag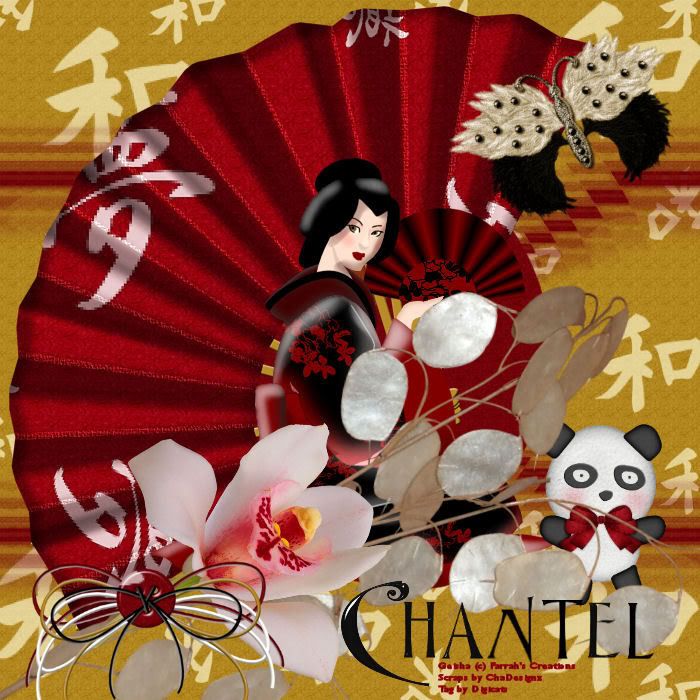 This tag uses the geisha tube from
Farrah's Creations
. I love the little pandas, but wasn't really sure how to work them into the tags. The alpha on this tag is courtesy of Free Digital Scrapbooking, in case you didn't know yet.