Well, the car wouldn't start this morning. I really haven't been driving it, so it seems that the battery wore itself down. Joey jumped it for me and it started fine, so we'll see how it goes from now on.
Hopefully, that's all it is, I really can't afford a major repair bill right now.
I joined the Digital Chaos mailing list, mostly to keep up with the new releases, but those girls are all so immensely talented that I feel way out of my depth just looking at their creations. Anyway, I thought I'd do a couple of tags using some of Yarrow's older kits.
Antie Evie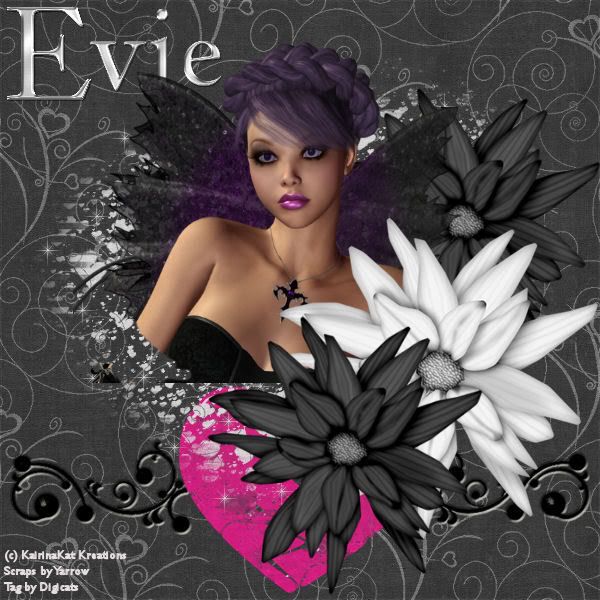 This first tag uses Yarrow's ~ ♥SG♥ ~" kit, which is has more of a girlish emo feel to it that goth, but I kept the pink at a minimum and didn't use the little skull stickers. The poser is from the Melissa pack which is (c) by KairinaKat Kreations, and the Silver Twilight alpha is from Amber Gray Designs and is becoming quite a stand by Alpha for me.
Dark Romance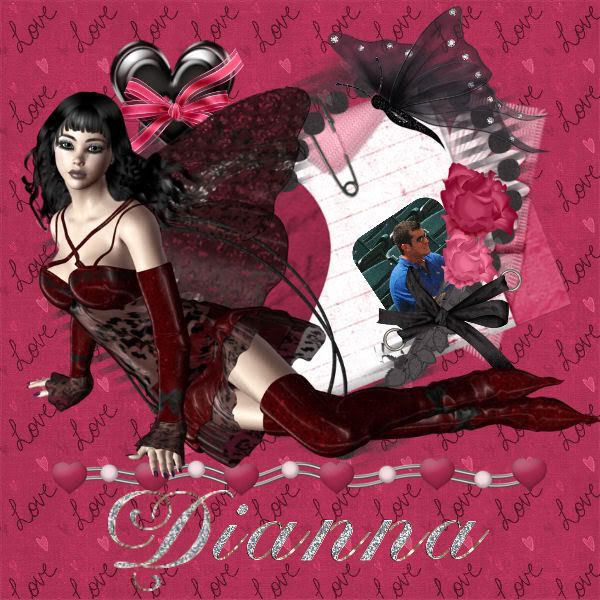 For this tag I went with Yarrow's "Romantique" kit which she put out in August for National Romance Month. The poser is one of the Goth Pauline's also from KairinaKat Kreations. The "Scripted Jewels" alpha, another of my favorites, is from Bizee 1 Digi-Arts, who's blog always makes my computer go wonkie.
I dug out a little pic of Manny to use in this, it just seemed to fit. It was taken in May before he headed up to New Britain. And since he was on my mind...
Unchain my Heart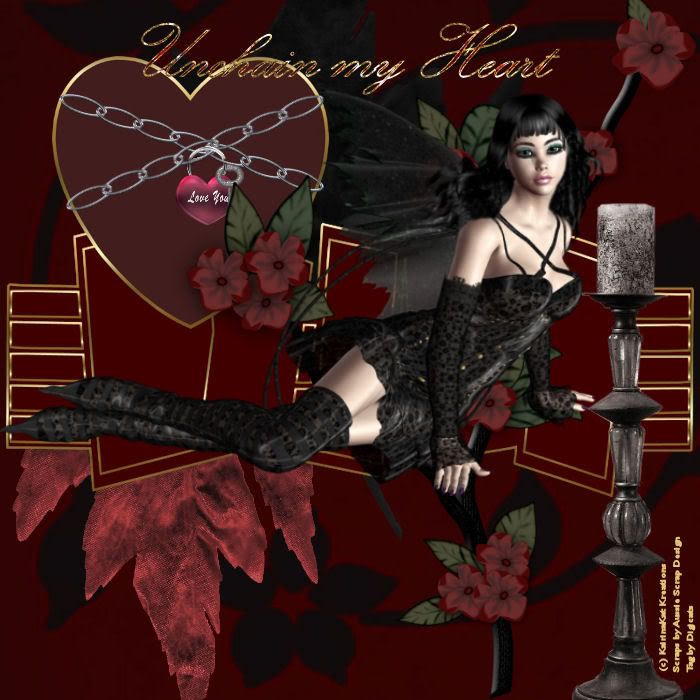 I wanted a gold chain and I wanted a gold padlock, however...
I used the "Valentine Grunge" kit by Aussie Scrap Design for this one, and one of the Goth Pauline posers. Yup, in a rut. The lock is actually from "My Endless Love" from Creationz by Jo, and the chain is courtesy of Bluedream Designs.
Gail calls this a taggers kit - the papers are 3600 x 3600 - definitely NOT taggers size, while some of the elements are taggers sized and some are not. It's rather a mash up and you just need to be careful with your sizes when your adding the elements in.
I feel much more comfortable with Gail and Farrah, and even on Snowraven's forum don't feel I'm out of my depth but Digial Chaos, it's a scary mosh pit. I should probably try a few of their tuts, just to see if I can pull them off.
Deadly Date
This last tag is for Gail over at Aussie Scrap Design. She included one of Calypso's Goth Dolls in the kit, so I used her for the tag. They're still a bit creepy, but they've started to grow on me. This is still the "Valentine Grunge" kit, which you can get at the Aussie Scrap Store.
The Black Gold Alpha is from also from Bizee 1 Digi-arts, while the little gold embellishment is from a freebie pack Gail'd released earlier this year.
Twilight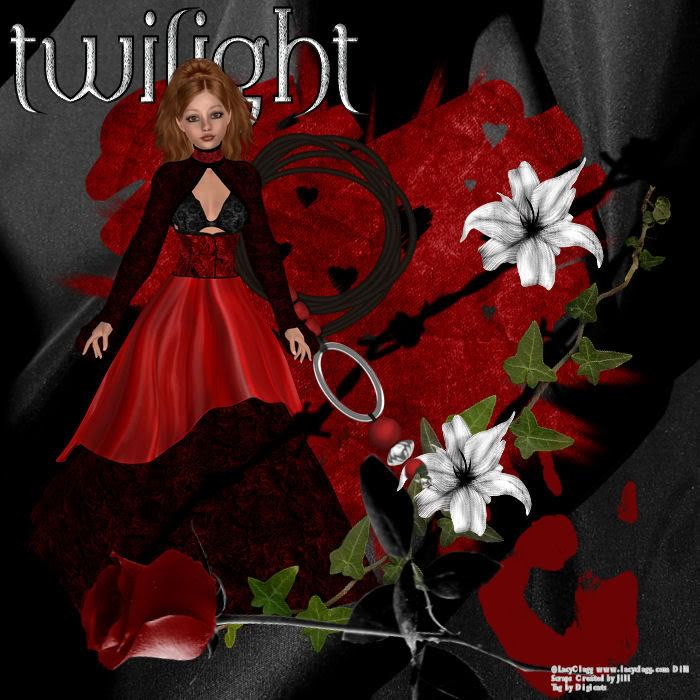 This was the tag I was working on when I suddenly went off on the
gumdrop Twilight tags
. The "Twilight" taggers kit is from Created by Jill, and the alpha/word art came with the kit. The poser is one of Lacy Clagg's Dancing Dolls (Dancing Dolly 3). I did buy Lacy's Raven and Breeze so I'll probably go off more on a more Goth Valentine's day theme, however...
Sweet N' Sassy launched a Mardi Gras blog train today and I've already got a couple of kits, one from Farrah and one from Baby Cakes Scraps in the same genre. So I might run off some Mardi Gras tags for a change. Those too can be kind of dark and Gothic, even though they are festive!
I will be doing a Mardi Gras T-13, but coming up and more immediate is MLK Day and Aussie Day, so I need to concentrate on those as well.
On a totally unrelated and side note, I was checking the results for the Claxton Shield today and Dirty was hitting .412 over 17 games for Perth. He comes over here and he can't swing a stick if his life depended upon it, but he cleans up at home.
Both Tippy and Willie pitched really well for new South Wales, and I guess Dingo cleaned up at the plate for them as well. Luke Hughes did well for the Perth team and has been added to the Major League roster for 2009 - about time! Ah...I miss my baseball boys!