Bet your really sick of the oriental stuff huh?
Well...switching back to Valentine's Day, the next three tags all use the
Funky Moe
poser (c) by
Lacy Clagg
and scraps from the
. There's an under flow of Three Dog Night's "Old Fashioned Love Song" throughout the pieces, so that's where the lyrics came from.
The Music notes in this are from
Grafx-4-All
and the heart is a
CU Leather Heart
is a freebie from Creationz by Jo that I colorized. I could not quite quite the red the color I wanted, and the ribbon was not intended to be gold, but when I hit on the gold I was so happy with it, just let it stick. I'm REALLY pleased with that gold ribbon, even if it's not the color I was trying for. Heh!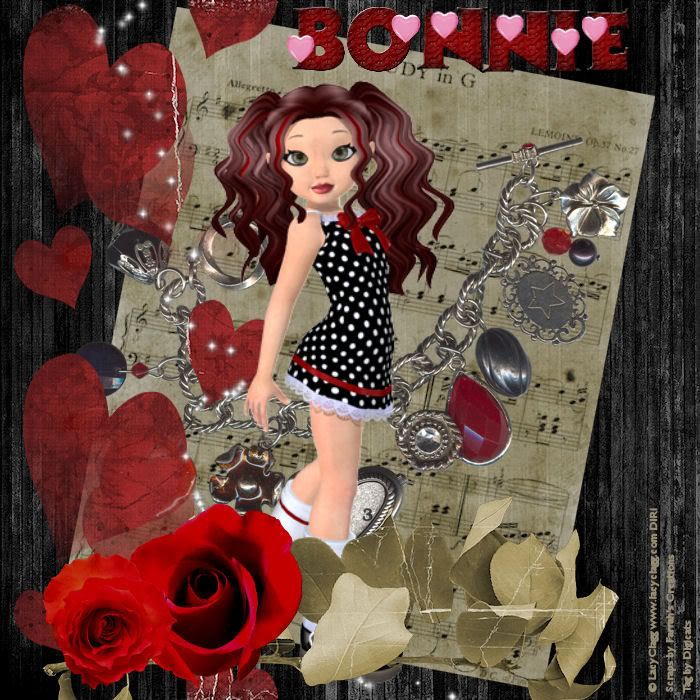 I had started working on this one, and I wanted to do a tag for Bonnie over at the
Maltese Scrapper
to thank her for all the bits she throws our way, but it seemed sort of silly doing it with Farrah's scraps, even though I threw in the roses and the bracelet, which were recent give aways on Bonnie's blog.
The
Beautiful Heart
alpha is by
Southern Scrapz
, BTW.
There is a tag coming up in a different post that I did just for Bonnie using mostly Maltese Scrapper Scraps so...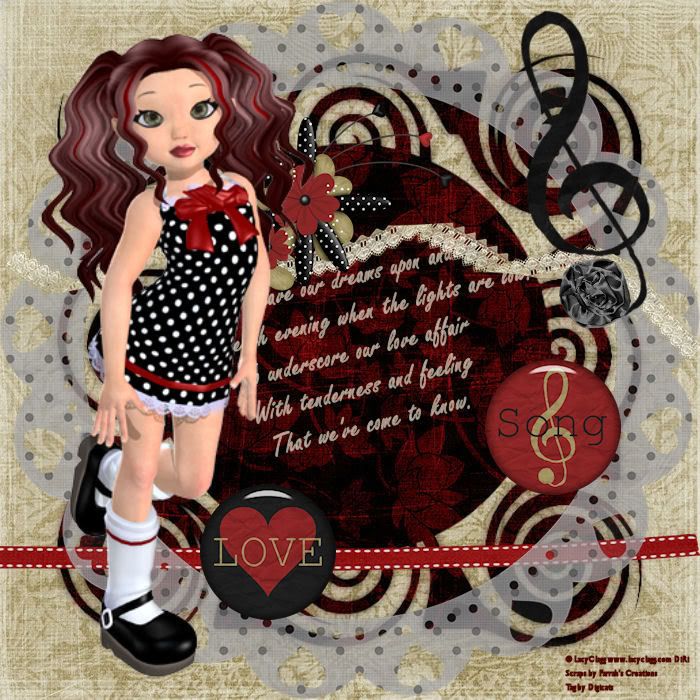 Kind of a funky pose by Funky Moe. The background mask is from
Cameron
, and everything else is from the "Love Song" kit.