The
Creative Scraps
newsletter this week has Shelly of
KairinaKat Kreations
as their featured designer this week. I think I mentioned before that it's nice to see Shelly getting some attention and her posers getting used in kits for various designers.
According to the newsletter, she's more than willing to do special orders and create posers just for designers to use in their kits, which I think is great.
I already mentioned in the
Dragons!
post that
Creationz by Jo
was using the Melissa poser in her
"Fallen Angel"
scrapkit, but Jo also included the Pink Tulip poser in her part of the
United Scraps 4 Taggers January Collab kit
: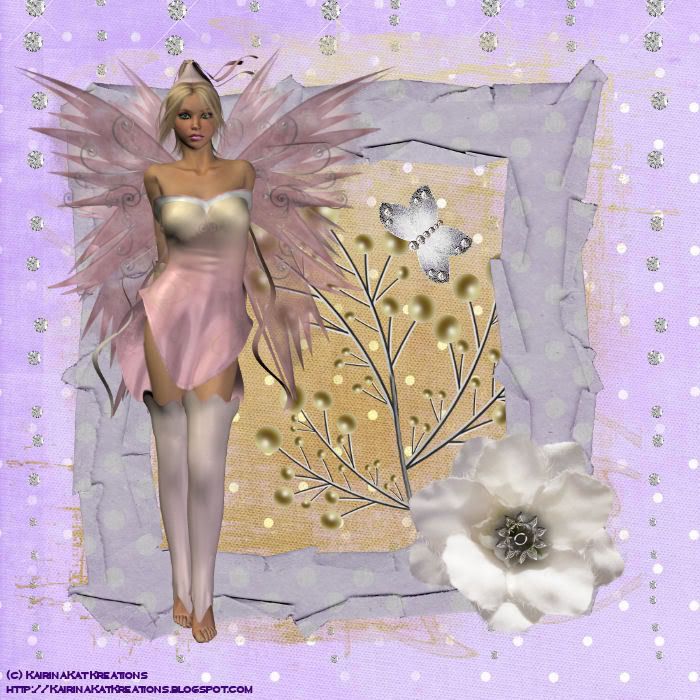 I love the frame Jo threw in with her portion of the collab as well.
Scrappin' with Lil Ole
Me has included a Blue Tulip poser in her
"Perfection"
kit, which is a tribute to woman hood: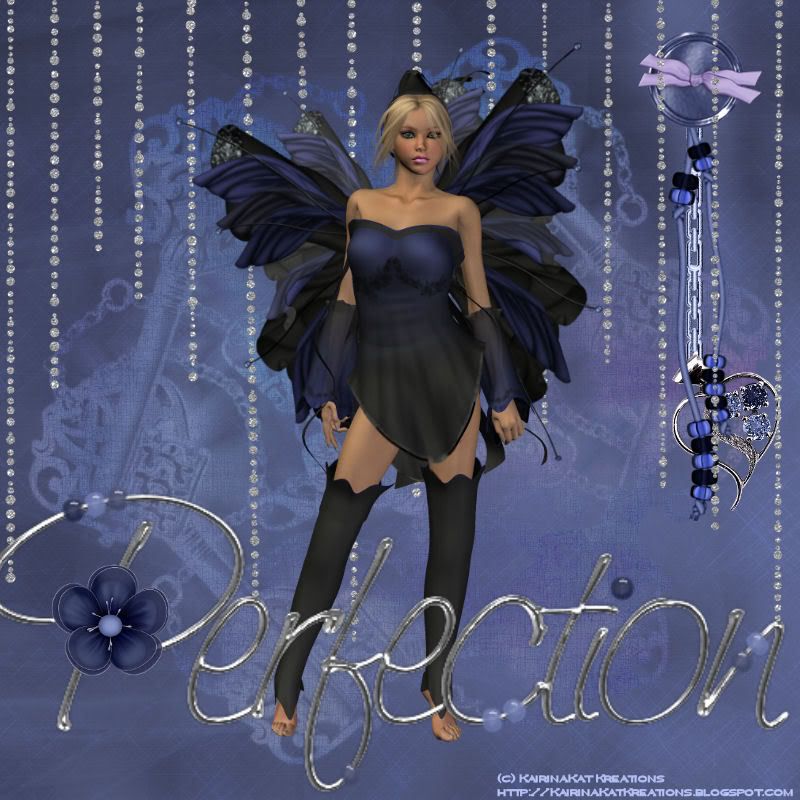 The bead curtain in this tag is courtesy of
Glayce Cavalcante
.
"Fairy Wingz and Blingz"
is a lovely spring kit from Creations by Jo, using a pink and gold color combo. This went great with Shelly's Spring Fairy pack, several of which are included in the kit: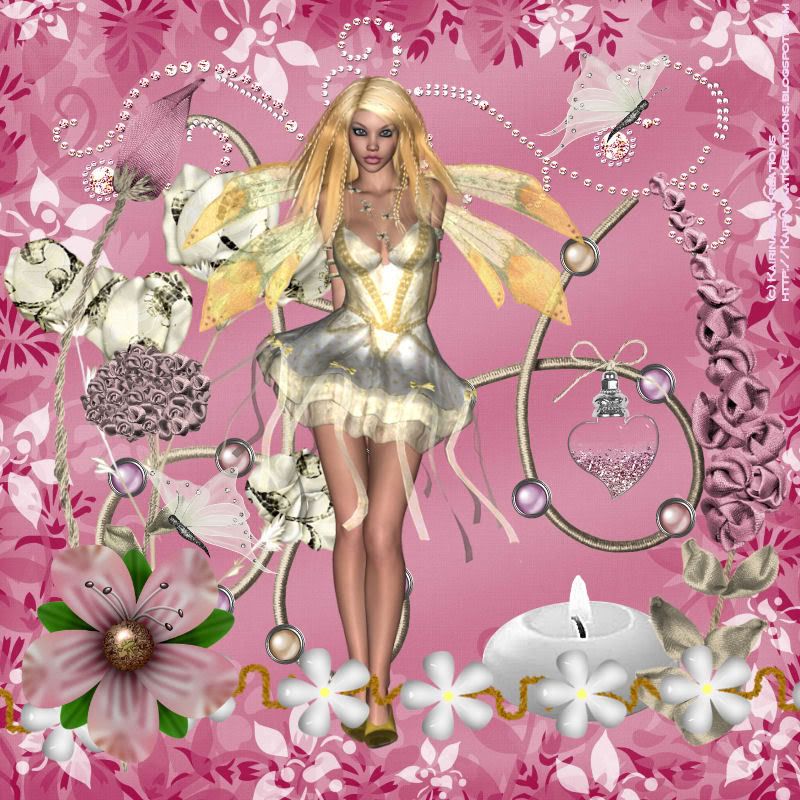 This is a really nice kit despite the fact that I'm not a big fan of spring in general. Pastels are not really my style, but the colors in this kit, while springy, are still very rich.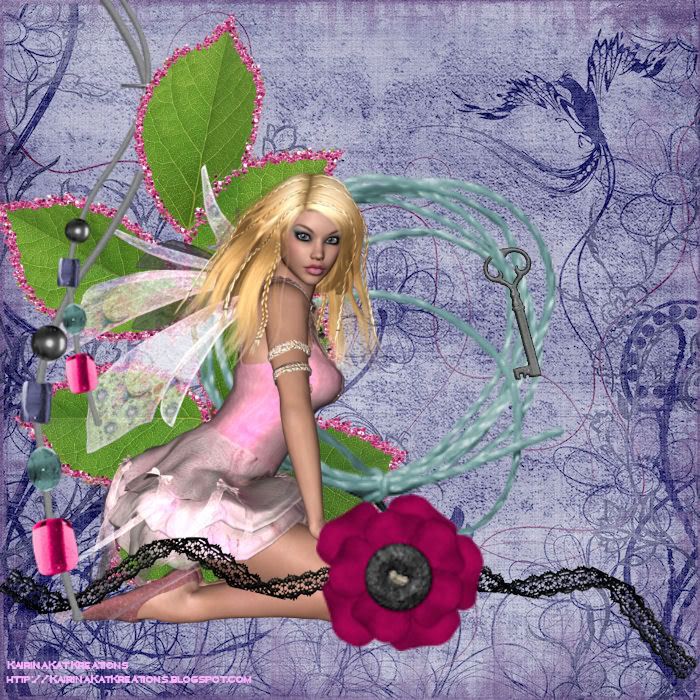 I'm also rather fond of the Spring Fairy pack because the Fae have a wild look about them, and given that they are woodland creatures, I feel that is appropriate.
The scraps for this last tag are from the
"Through my Window"
kit from
Farrah's Creations
. The
glitter edged leaves
were a blog freebie, also from Farrah.
I'm looking forward to doing more with Shelly's posers, so stay tuned. The August collob from Creative Scraps is called "Dark and Twisted" and was marked down to $3.00. It has some nice shades of blue and violet and is probably more my speed than this month's peach and lime colored "New Beginning" collab. I have to work up the rest of the tags for T-13 tonight, but I'm hoping to do something with the "Dark & Twisted" kit and some of Shelly's Quilla posers soon!