I started out the New Year getting into a big row with my mother. It's left me sort of emotionally drained, so I've been rather unispired of late, although I did get a few things done.
This first bunch of tags features the
"Valentine Girl"
poser from
Calypso Design
. Even by my rather liberal standards, she's strange. Perhaps it's the difference in cultures...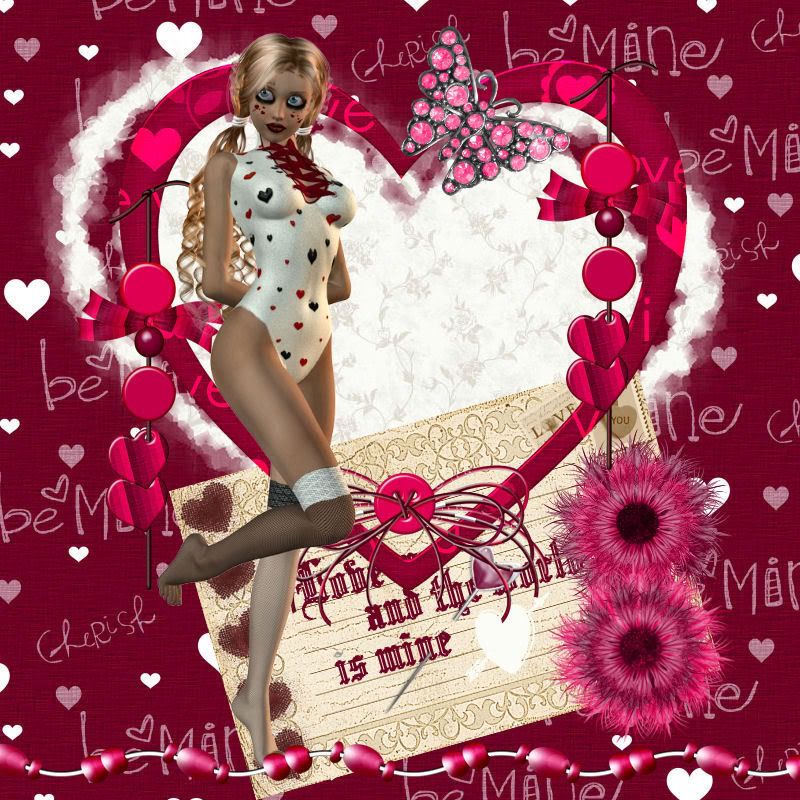 I used the
"My Endless Love"
taggers kit from
Creationz by Jo
, except for the white paper, which I snagged from her
"Fairy Wingz and Blingz"
. "My Endless Love" is Jo's latest, and while I really like the kit, it's too "red on red". She needs an alternate color paper - either white, black or gold - for us to play with.
The Word Art is from
Aussie Scrap Designs
, who sent it along in black and in gray scale, so we could recolor if we wished. I so wished.
I can't help thinking I could turn her 90 degrees to the left and use her laying down as well.
Same kit. This time the post card is from an
embellishment collection
by
Voodoo Scraps
, as is the Stamp, which was part of a "stamps of the world"
blog freebie
. New Zealand no less!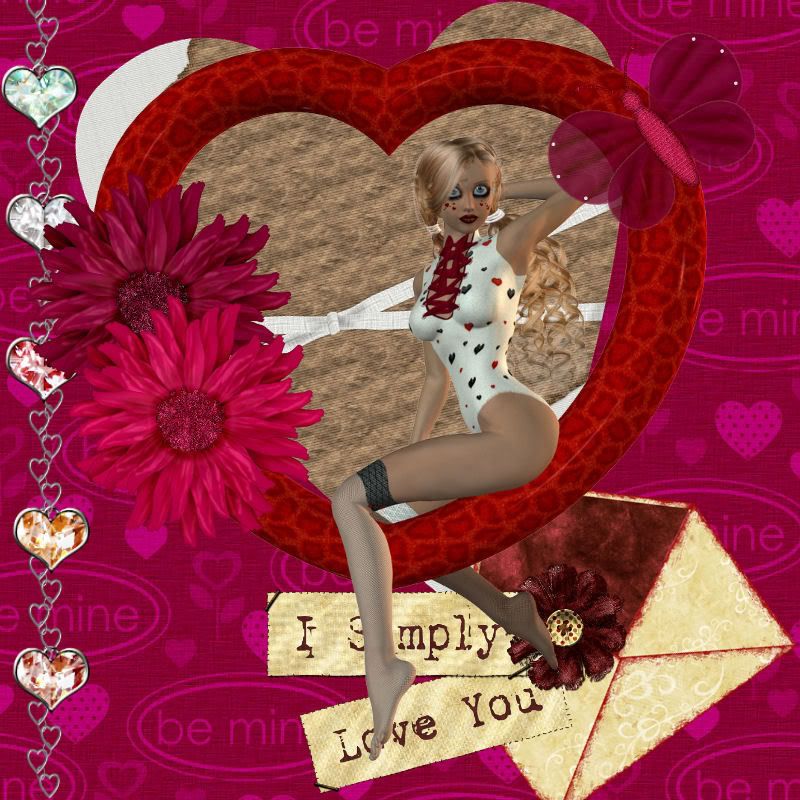 I was trying to find a picture of Manny to mask out and put in the frame, but was too lazy to go dig through the photo albums and couldn't locate it by date on disk, so...
I settled for a cardboard heart freebie that was a blog give-a-way from Calypso Design. The girl came sitting on the frame, I didn't put her there. Now for the REALLY weird one...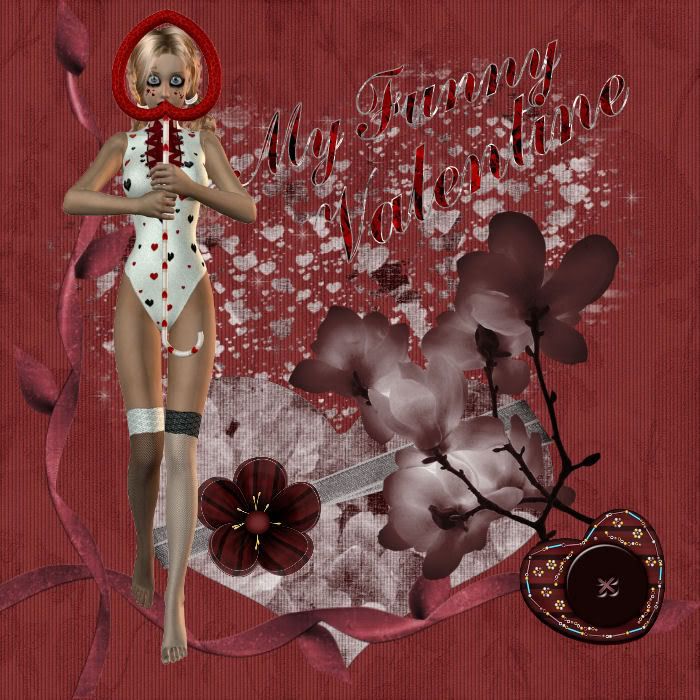 It's some sort of valentine cane or lolly, but why she's trying to stick it up her nose, I couldn't say. Weird. Just creepy weird.
The scraps are from the
"Red Glory Two"
taggers kit, which is also from Creationz by Jo.
Calypso's stuff was on sale at
Heavenly Taggerz
this weekend, so I only paid a $1.20 for her - although I'm sure some of you feel that was a $1.20 too much.