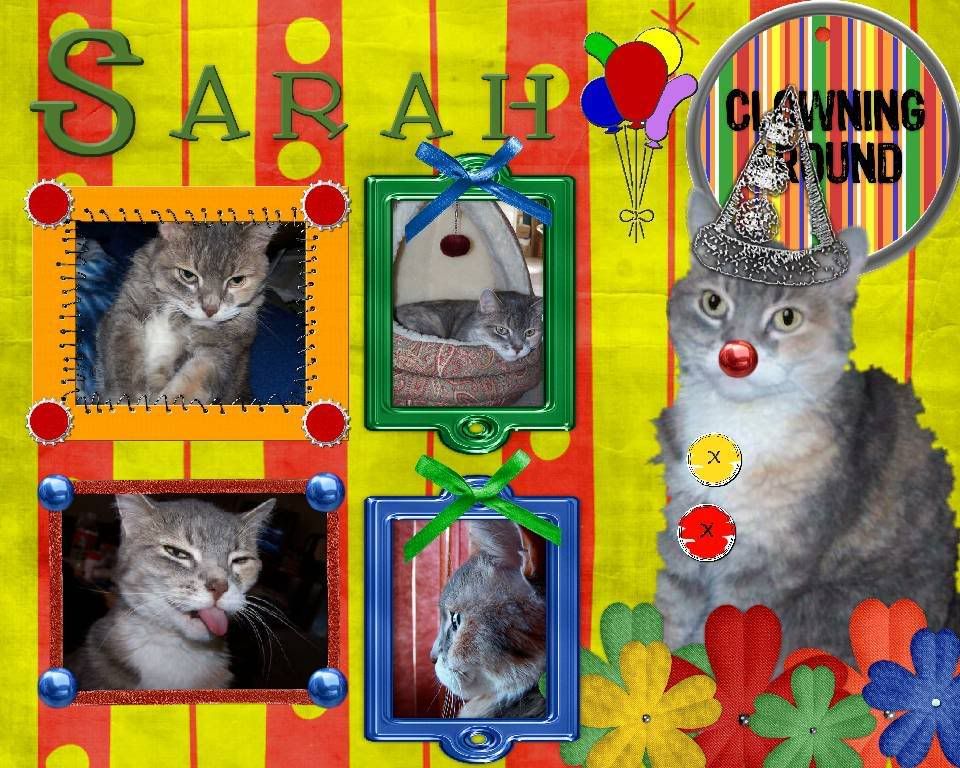 Click on image to enlarge.
I knew that Monday we'd be doing and April Fool's post for Myth Monday, but my problem was who/what was going to be the April Fool. Then it occurred to me that
Sarah
celebrates her birthday on April Fools Day. So here she is, clowning around a bit and making a purr-fect April Fool of herself.
This uses
Raspberry Road Designs
' Free Clovis the Clown Mega-Kit. The Alpha is Little Monster, from
Free Digital Scrapbooking
.
I also made a matching card to send to her: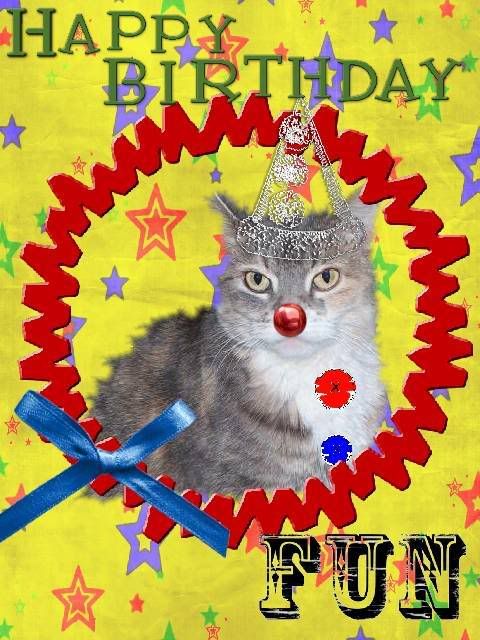 Click on image to enlarge.
When Sarah is not clowning around, this reformed criminal and cheese wiz thief is out tracking down bad guys as a Bounty Hunter...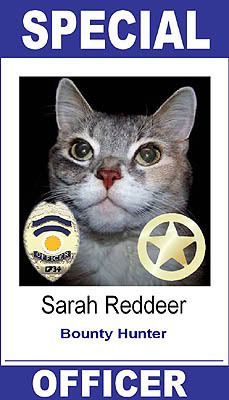 Sarah lives with her Mommy and her Auntie in Red Deer, Alberta, Canada.