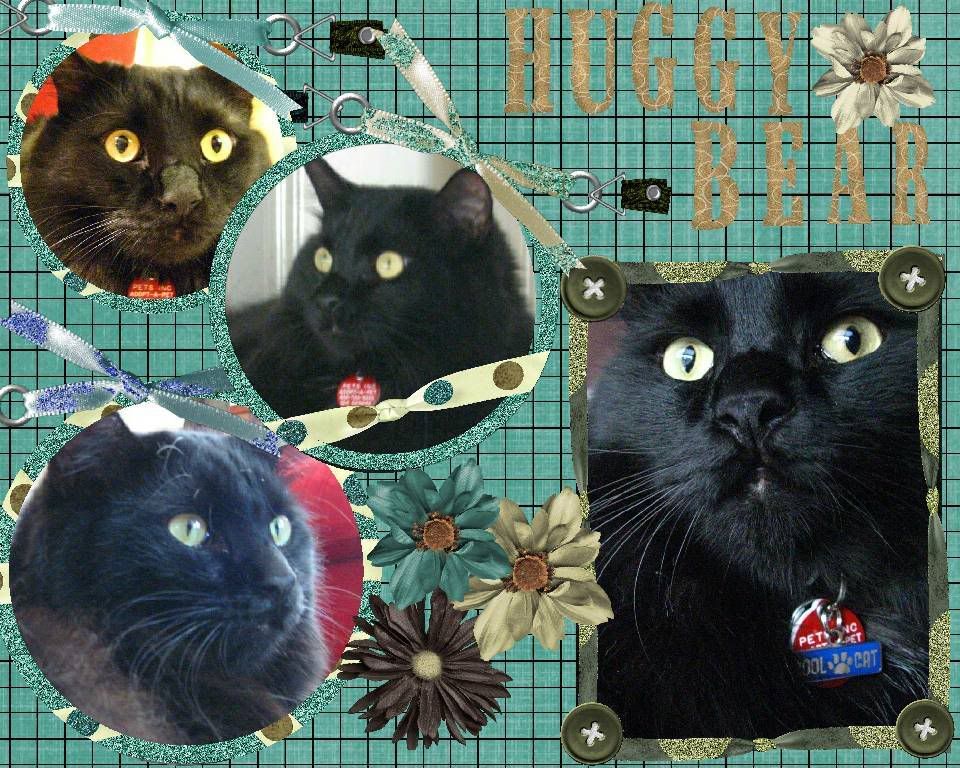 Click on image to enlarge
I used to have a little black female cat named Eclipse who was a fluffy female House Panther. I had her for several years after I got out of high school, but when I decided to move to Florida, I felt it would be better to find her a new family than relocate her across country. So she went to a family that my mom worked with, and I understand was very happy there, having developed a strong attachment to their teen aged girl.
I have a thing for fluffy cats anyway, but black (or white) ones have a special place in my heart. So naturally, I'm extremely fond of Jeni and Dean's Huggy Bear who lives with
Jasper McKitten Cat
. The fact that he looks very huggily on top of being large and black and fluffy only makes matters worse.
Huggy Bear was part of a litter of four that was rescued in November of 2004. He went through several named - Bullet, Baby Bear - before they settled on Huggy Bear. He was put out for adoption like the rest of the siblings, but when he was not picked it become too much for Jasper's family and they brought him home from Pets, Inc.
Three and a half years later, he's turned into quite the fellow.
This I just the Jonathan freebie mini-kit from
Flutter Expressions
. The Flowers are from another freebie, the Country Chic kit from
Five Corners of my Mind
. I know that flowers aren't considered very masculine, but cats and flowers sort of go together, and I'm sure Huggy Bear would agree that flowers are in fact very Mancatly. The lettering is from
Shabby Princess
' Two Soon kit.
I had first done this piece and was unhappy with it: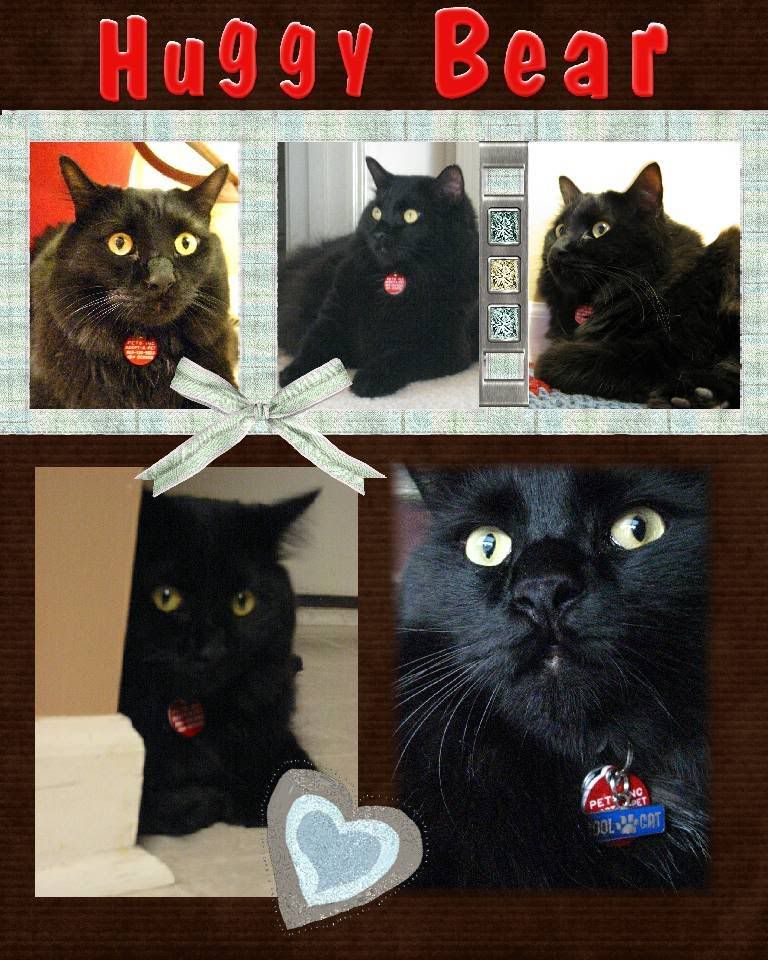 Click on image to enlarge
I had downloaded the Jonathan mini-kit from
Flutter Expressions
that I was going to do Huggy Bear with, but I couldn't find where the paper and elements had extracted to. So I ended up doing a miss-mash will elements from several diffent kits including
Digital Freebies
's Strong Shoes and the Country Chic kit from
Five Corners of my Mind
, but was unhappy with it.
The red lettering, like many of my Alphabets is from
Free Digital Scrapbooking
.
Both are done to 8 x 10 size for printing and framing.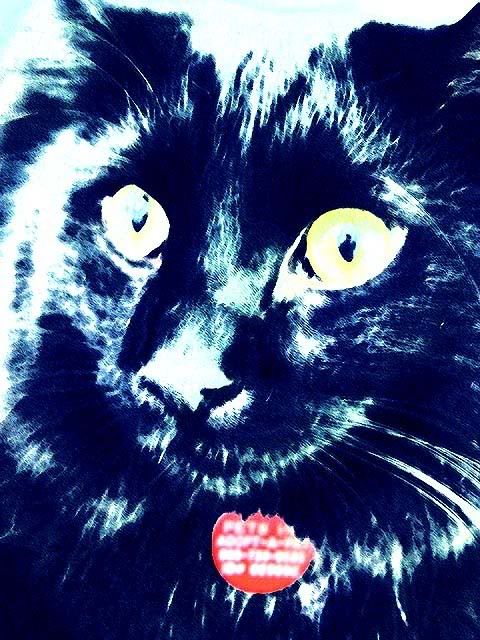 Click on image to enlarge
Huggy Bear was previously featured on House Panthers on
March 6, 2008
, so I'm not sure when I'm going to use either of these pieces on that forum.