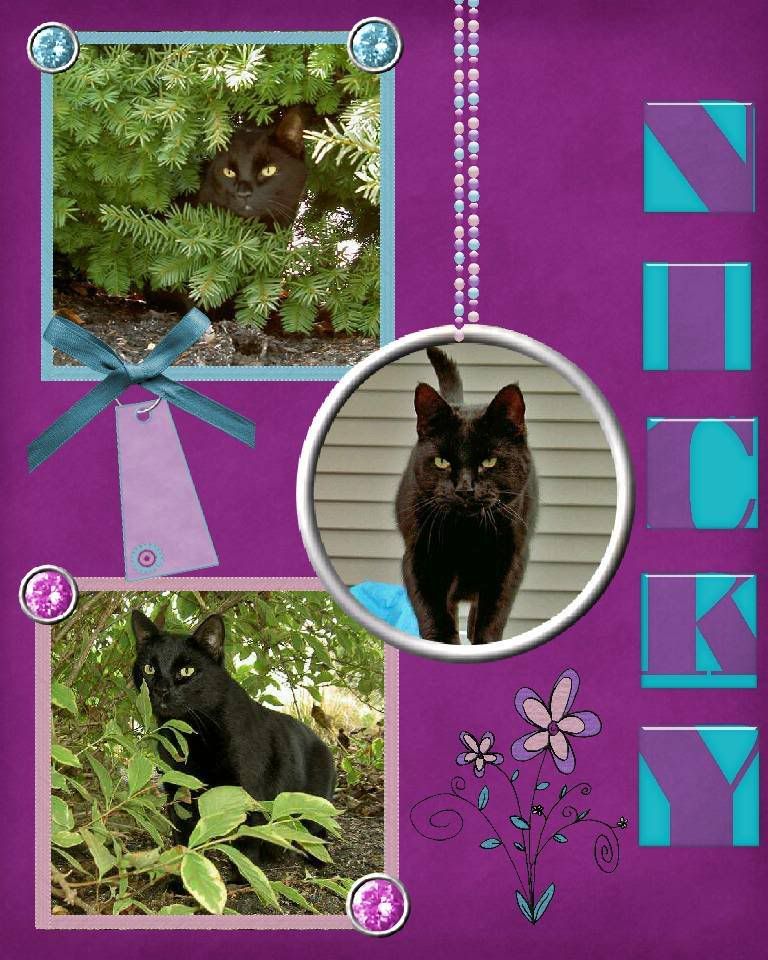 Click on image to enlarge.
Nicky is one of the cats I've been trying to track down. His link on
House Panthers
says Kelly, but it leads nowhere. That would make sense, as they blog off blogger.
Nicky turned 7-years-old last October. He was adopted as a kitten and has lived with his family since. Upon moving in, he immediately tried to take over the household, but Kelly still refuses to bow down to him.
He is very protective of his family who writes that "People may associate with dogs the words 'loyal,' 'faithful,' and 'brave,' but these qualities also apply to our little black cat. He also plays fetch, he growls when the doorbell rings, and sometimes he even howls in the middle of the night for no apparent reason."
My mom says that cats are much more loyal, brave and faithful than dogs, but that they always get mislabeled as sneaky, cruel and aloof by people who do not understand them. Perhaps they need to hire better public relations people?
Sometimes called "El Gatito Perfecto", this good cat blogs at
It's all Good
. He also does Midnight Monday on a regular basis, even if he never posts links for us.
As he's being featured on Easter Sunday, I at least wanted to go with a spring theme for him, so this is using
Digital Freebies
' Spring Fling kit (Melanie Ann Designs). The gel alphabets are a freebie from
Free Digital Scrapbooking
.
This was done to an 8 x 10 portrait format. I love the colors on it, but then, I'm partial to purple, black and blue.