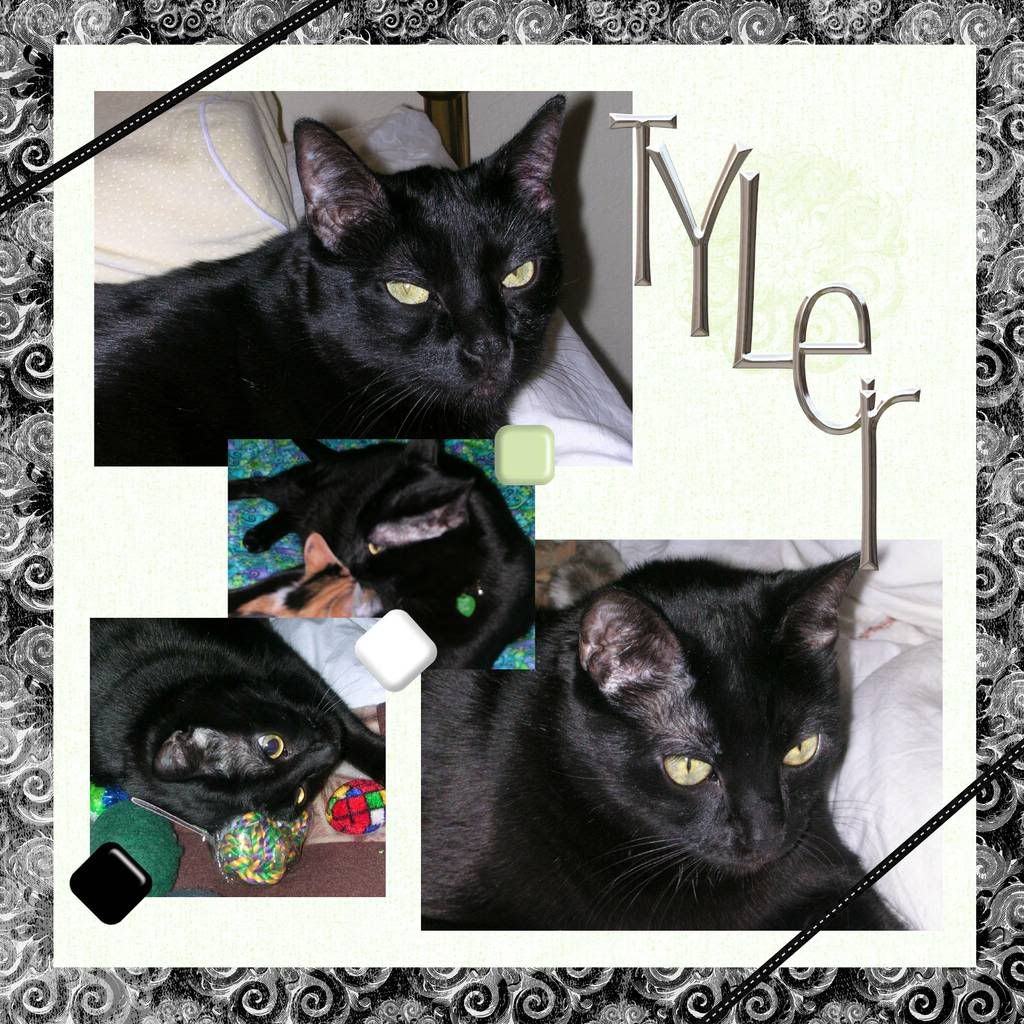 Click the image to enlarge it.
Tyler is a 10 year old Black Domestic Shorthair who blogs at
Tyler's Tattles
. He was a rescue cat and lives with his four syblings: Kali, Cookie, Sophie and Jake, in San Jose, California.
This page was done using
Shabby Princess
' Urban Kiwi kit.