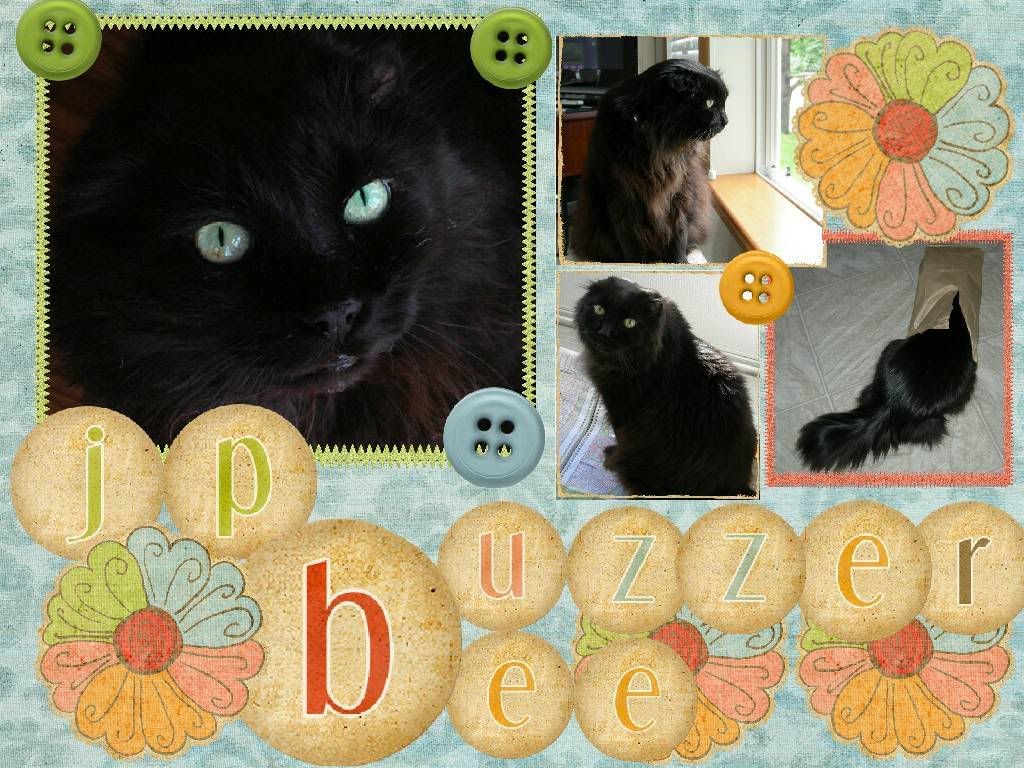 Click on image to enlarge
JP Buzzerbee was one of the very first members of
House Panthers
along with his brother Meep. Unfortunately he passed over the Rainbow Bridge June 28, 2007 after a battle with cancer. He was only 5 or 6 years old at time.
He was a very beautiful cat with some really stunning green eyes. His memory lives on
Buzzerbee's Blog
where Meep and his new two brothers, Twizz and Bear, blog about their life.
Like Buzzerbee, all three are rescue kitties and all are FIV+. They live in New Hampshire.
I used
Shabby Princess
' Festival Kit on this and am working on a piece for Meep using the same kit.
Meep was featured on the new and improved House Panthers on February 27th of 2008, when I used a photo of him modified with Photoshop's colored pencil filter and then recolored the background using paint bucket: