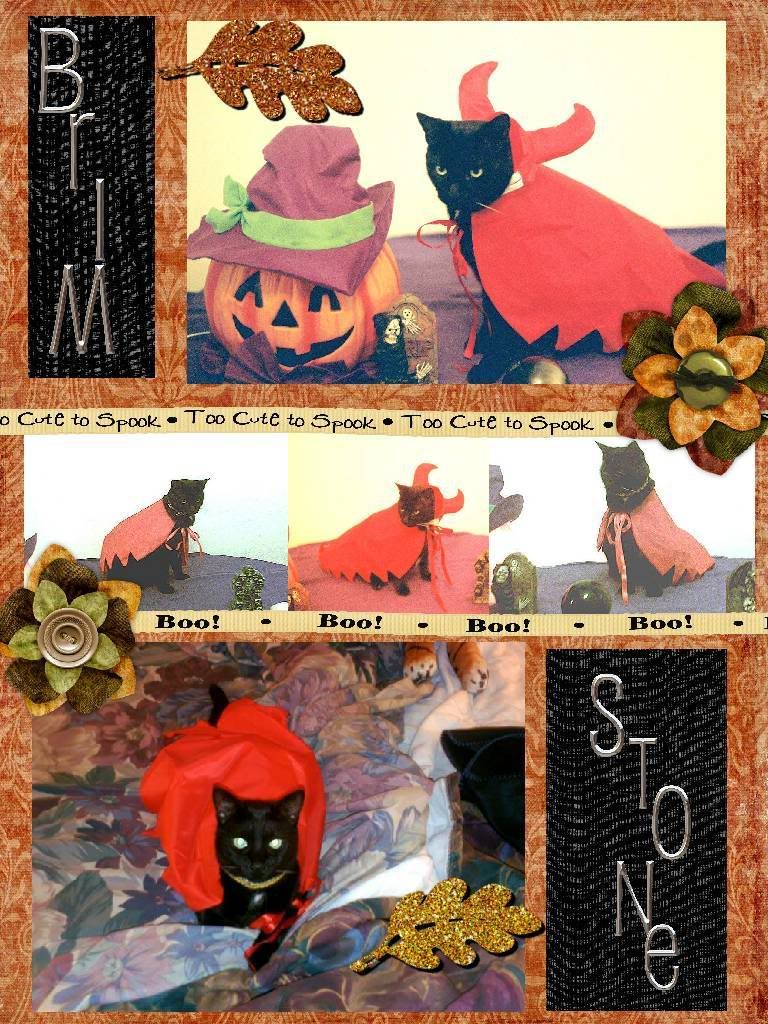 Click on the image to enlarge
"Brimstone" is a drug in Kim Harrison's Rachel Morgan Series. I rather liked it as a potential name for a black cat and one day, when Miss Diamond was behaving like a Devil Cat, we uncovered her alternate identity: Brimstone - Demon Cat from Hell. Here she is dressed appropriately.
This was done using
Shabby Princess
' Harvest Spice kit with alphabet and additional paper form the Urban Kiwi kit. The Ribbons come from
Free Digital Scrapbooking
.