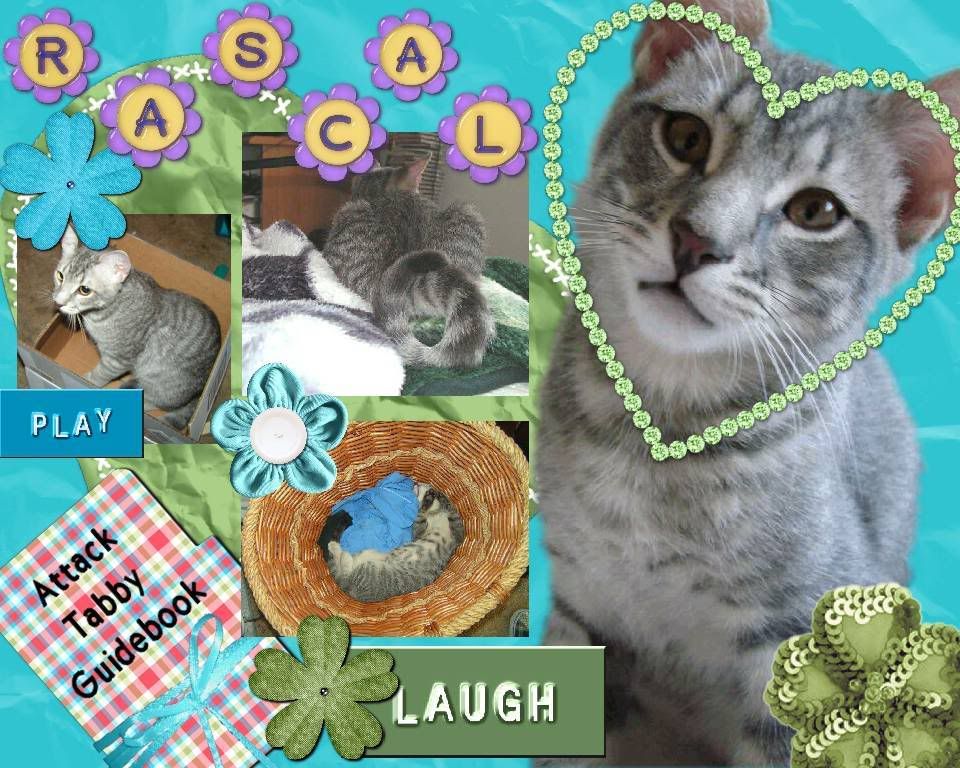 Click on the image to enlarge it.
Rascal is Riley's brother, one of the two kittens that were adopted together by
Grr, Midnight and Cocoa
after they were found abandoned in a park at the end of August, apparently on the day they were born.
This is the companion piece to
Riley's Room
and also uses the Baily's Room freebie from
Raspberry Road Designs
. I took the pink out to make it more fitting for a young mancat. The flower alphas on both pieces came from
Free Digital Scrapbooking
.
Rascal is going to be our featured House Panther on April Fools Day. But don't tell anyone, it's a secret!