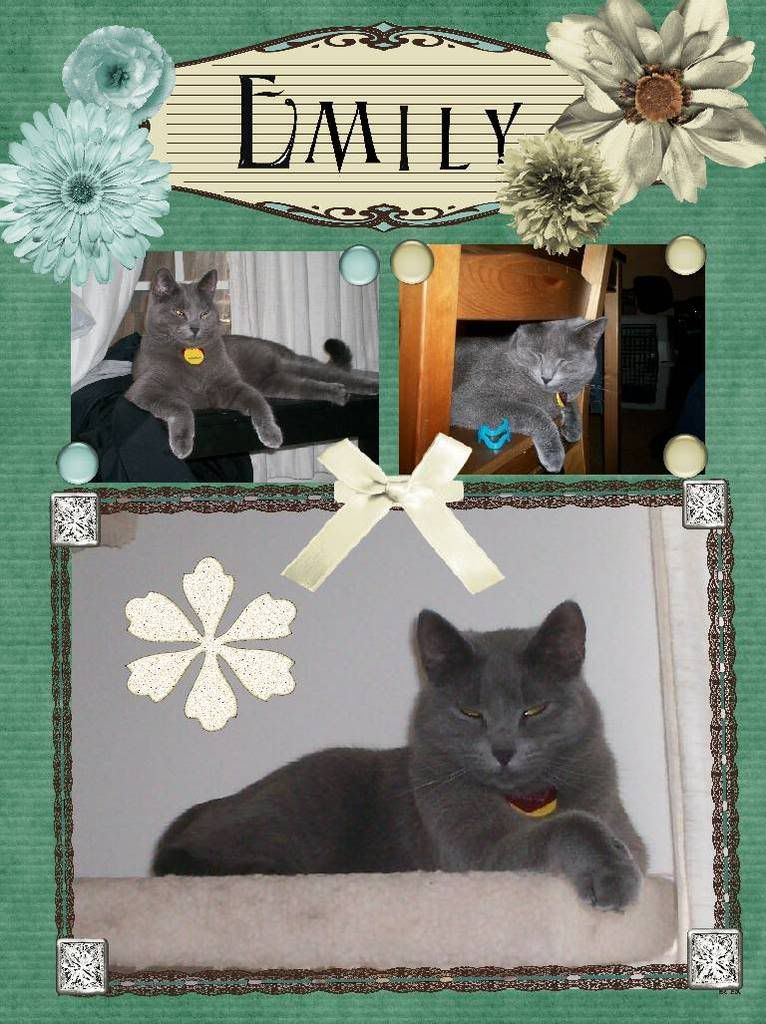 Click to enlarge image
Emily
is a 2 year old Domestic Shorthair who lives the rest of
The Cats Stephens
in Richmond, Virginia. She was a rescue and a pound cat.
She loves playing with her Whirley Bird, or playing Thundering Herd of Elephants with Eliot and Abbie. She likes being up high, preferring to rest at the top of the cat tree or on the upper level of the Cat condo. She does not like being picked up (and I do not much blame her there).
As I mentioned before, while Abbie is the actual House Panther of the group, Emily makes a lovely edition to our Blue Wednesday clan.
I used the Country Chic kit for this from
The Five Corners of My Mind
, but there's something about the some of the papers that are very large and are difficult to work with on my rather old and very slow computer.
Formated to 8 x 10 in case you're inclined to print it out and frame it.