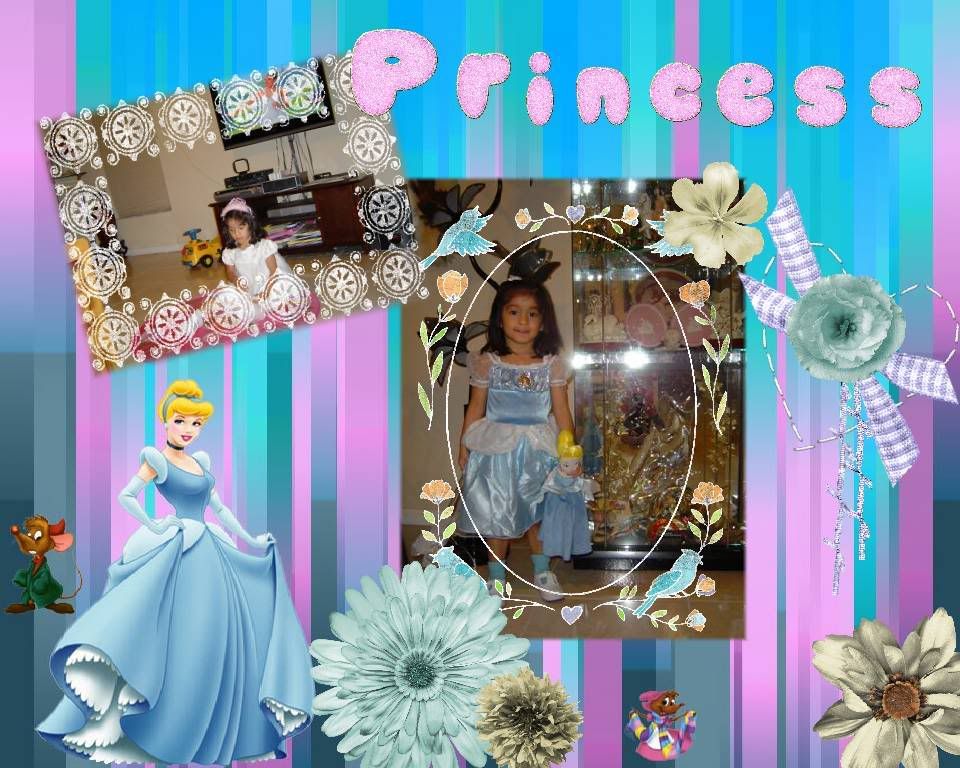 Clink on image to enlarge
My friend's daughter Danielle has a princess fixation, which I understand is normal for little girls her age. I think this is where I messed up. I was into Roy Rogers when I was her age.
In any case,
MeeGee Designs
is an Australian designer who does a lot of Disney stuff and had a couple of Princess Paper Packs, so I decided to play with it.
There are elements from
Shabby Princess
' Splendid Kit, flowers from
Five Corners of My Mind
's Country Chic kit and the Pink Cookie lettering is from
Free Digital Scrapbooking
.
I'm not entirely happy with it, and I did save the working file in case Rowena wants it changed.
On a side note MeeGee designs has some awesome freebie papers as well as a mega sized Australian Scout Kit. Fun stuff.