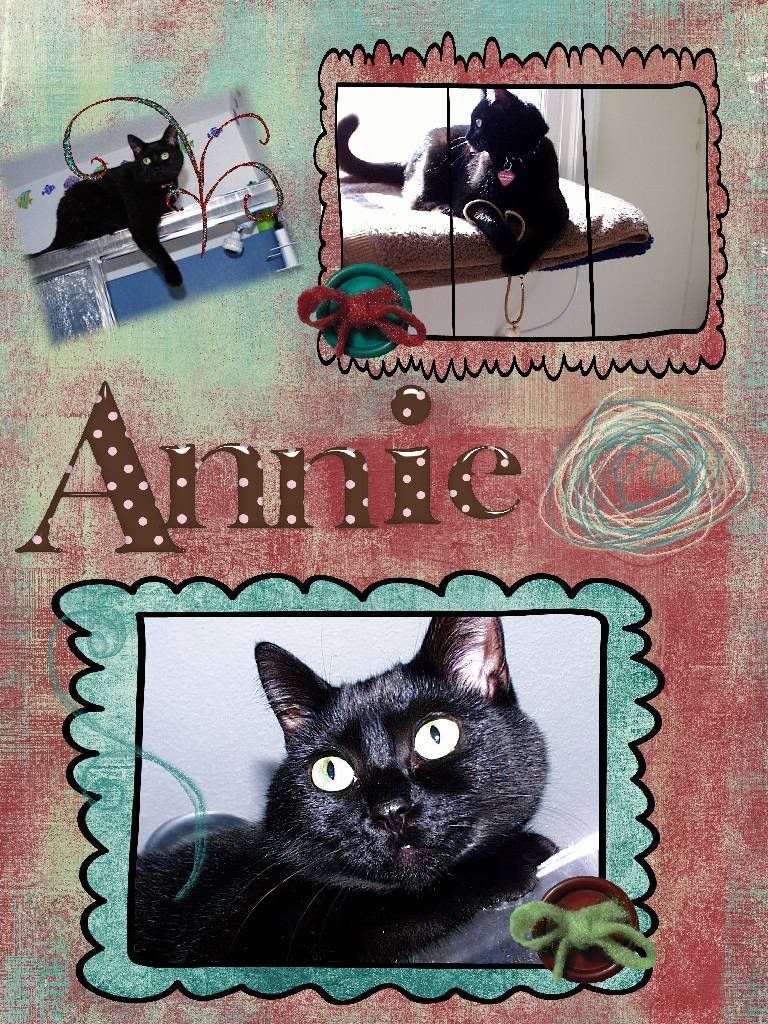 Click on the image to enlarge it.
This was an attempt to rehabilitate Annie's Demon Kitty image by giving her a nice pretty layout. This used the
Redju Simplemente
kit on this piece. The alphabets were from
Free Digital Scrapbooking
.
Annie will turn two in August of 2008. She moved in with the Mosaic's as a foster a year later and became a permanent fixture, much the chagrin of the geriatric residents on September 19, 2007.
You can find Annie on the
Mosaic Cats
blog, where she is currently fighting a War on Tomerism.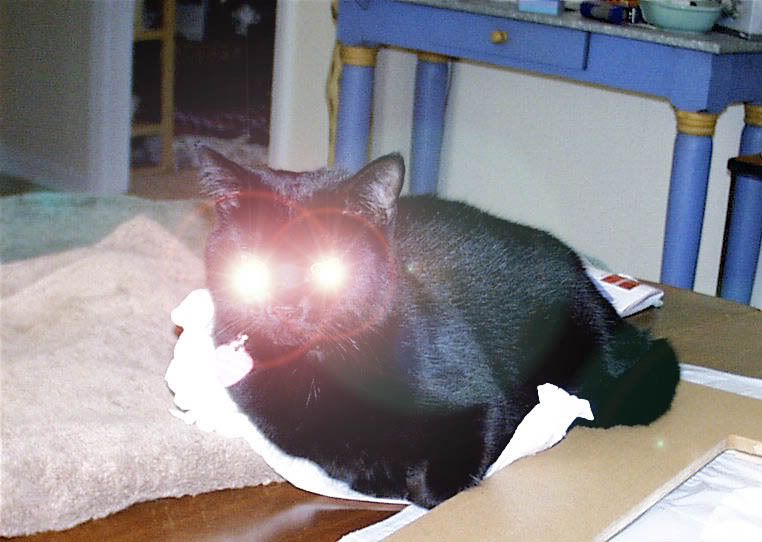 Annie was featured on House Panthers on
February 22, 2008
, in which I used a photo of her modified with Photoshop's Mezzotint filter.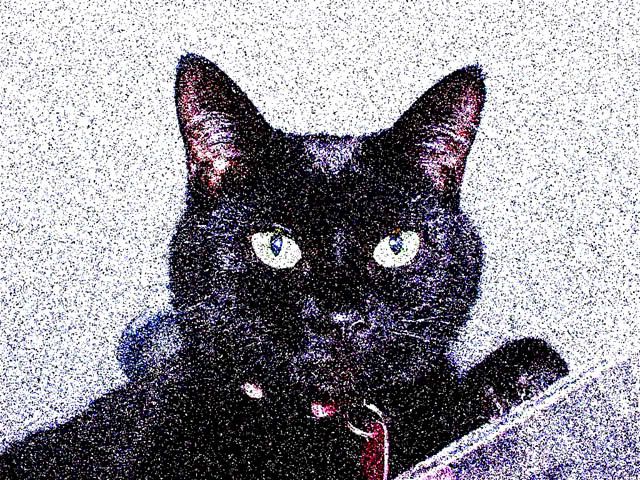 I was trying Mo's tip of editing at a higher res and then scaling the photo down after, but I still wasn't all that happy with the results.