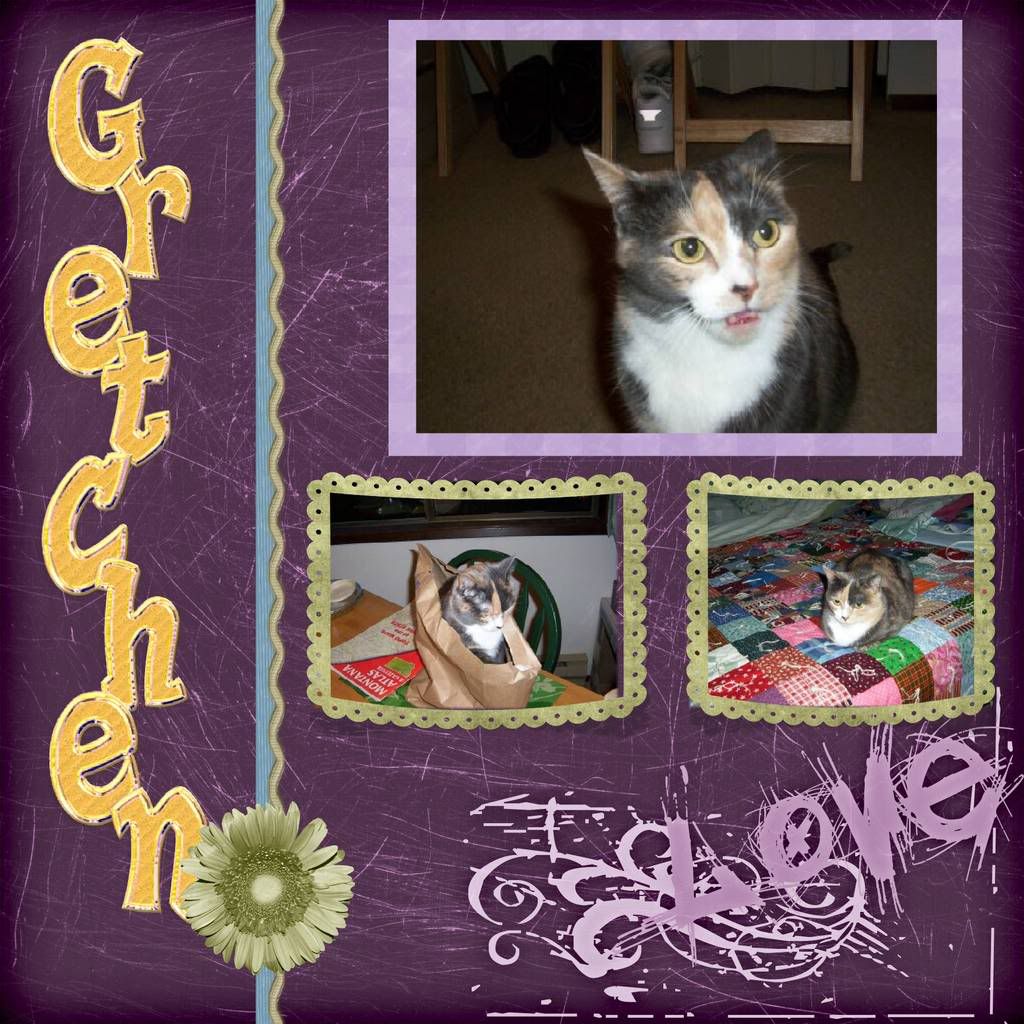 Click the image to enlarge it.
Gretchen, who blogs at
Gretchen's Paw Prattle
is a lovely little Calico that lives in Willamette Valley, Orgeon.
Her "Mom" Dorothy, has been very sick with heart problems, so I put this together to cheer her up.
Gretchen bills herself out at the "Queen of Domesticity".
The papers and alphabets, and ribbons were from
Free Digital Scrapbooking
, the flower and frames came from
Raspberry Road Designs
Lucky Me kit.