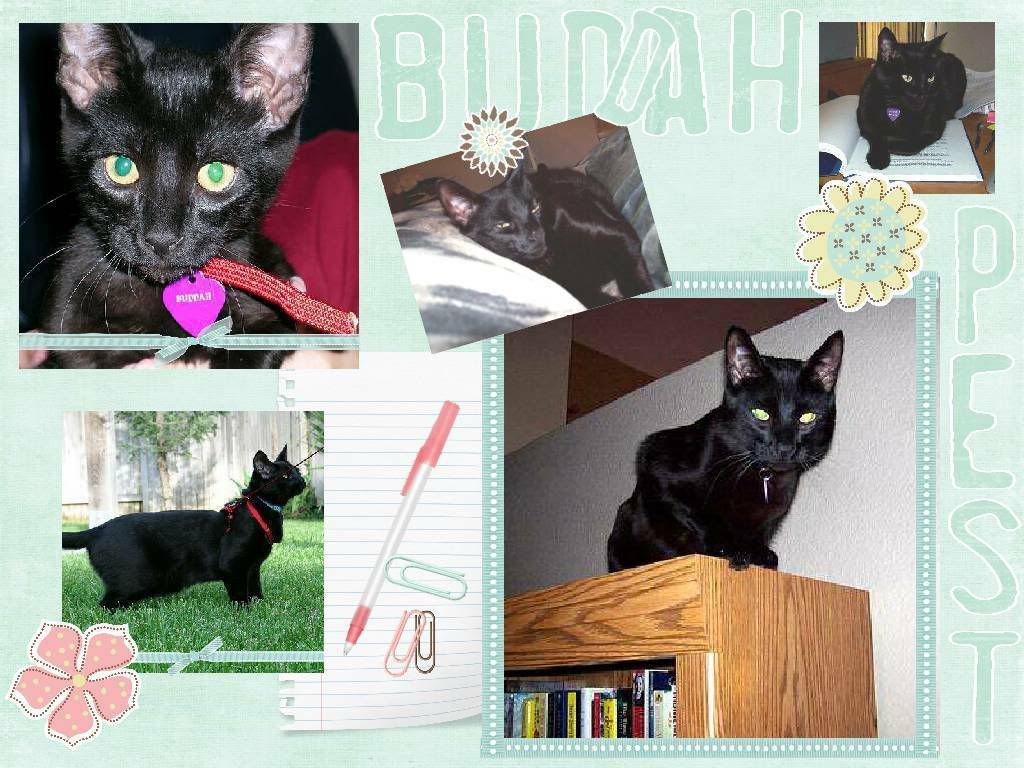 Click on image to enlarge
Buddah says he is 12 pounds of furry black fun and that he has 2 speeds: 100 MPH and off. He turns 3 on March 16, 2008 so I worked this up in time for him to be our featured Panther on Sunday.
He lives with
Max the Psychokitty
, and blogs over at
the Adventures of Buddah Pest
.
This layout was created using
Shabby Princess
' Express Yourself kit and is suitable for printing in 8 x 10 format (landscape orientation.)