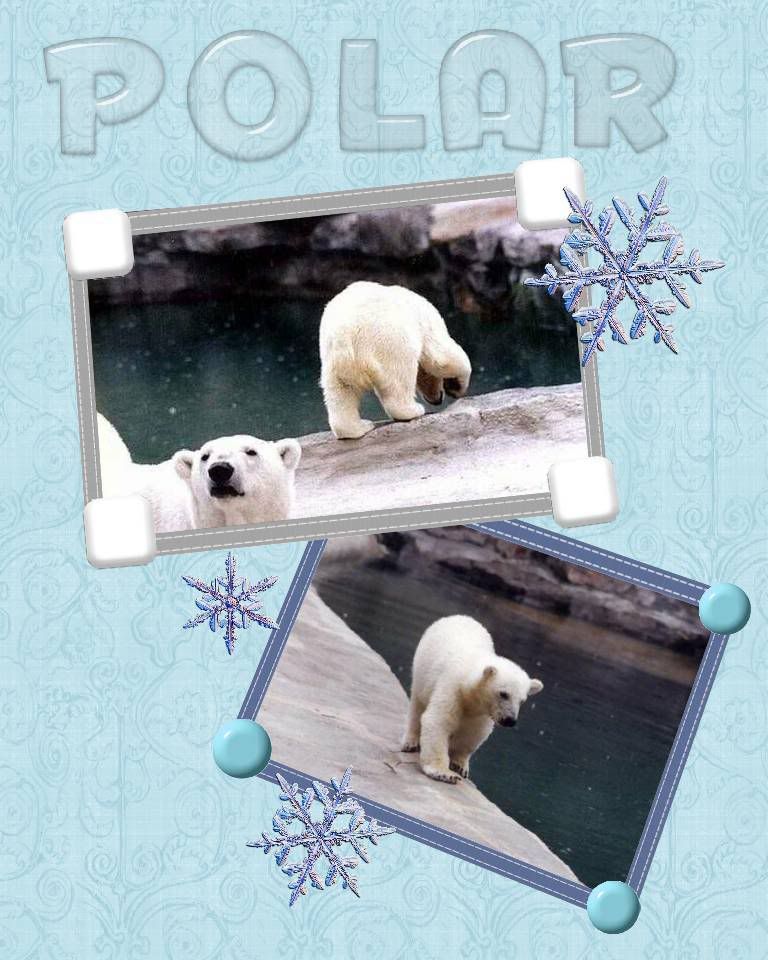 Click on image to enlarge.
Despite the start of baseball, spring is not one of my favorite times of the year, so I guess I'm not quite ready for winter to be over.
These polar bears were shot in the summer in Buffalo, New York, at the zoo there.
I used elements from a variety of sources on this one. The snowflakes, lettering, and ribbons are all from
Free Digital Scrapbooking
, the background is from
Shabby Princess
' Moody Blues kit, while the white brads are from their Urban Kiwi kit. I think the blue brads came from one of
Raspberry Road Designs
' freebie kits - Bailly's Room, I think it was.