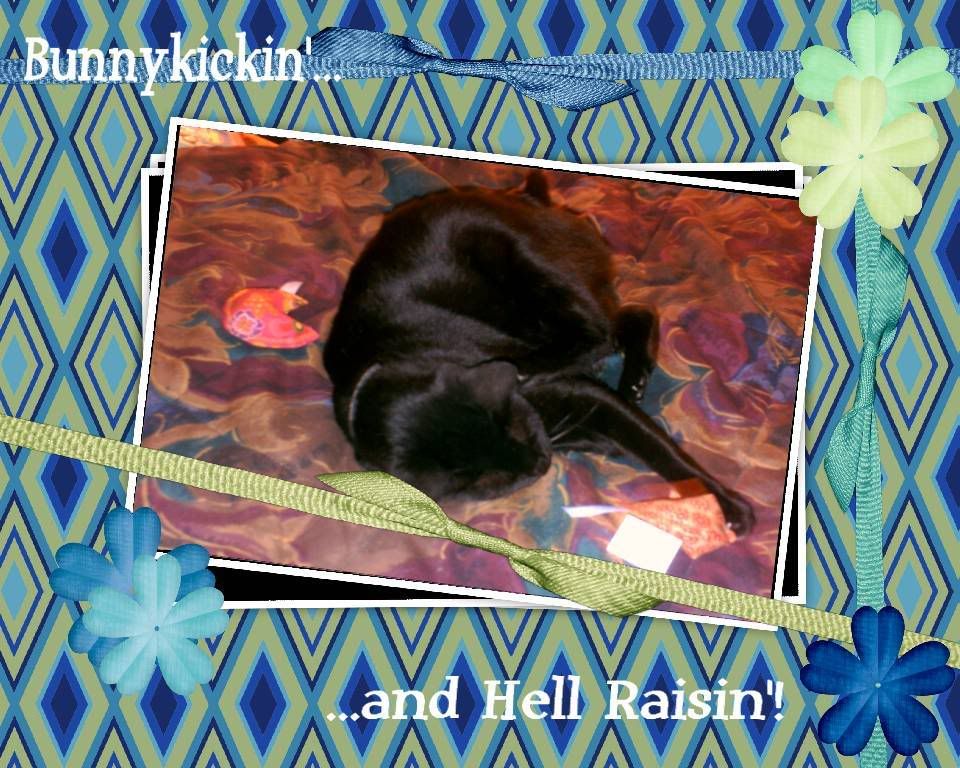 Click on image to enlarge
PetSaleAve.com asked Diamond to
review a new cat toy
since they didn't have a feline reviewer on their staff. This was the result.
The kit is a freebie from
Raspberry Road Designs
called Swanky and I'm sure they had no idea it was going to be used this way. The photostack is from
Free Digital Scrapbooking
, and I didn't use it right because I didn't feel like playing with it. This was just a quick little page to go with the review.