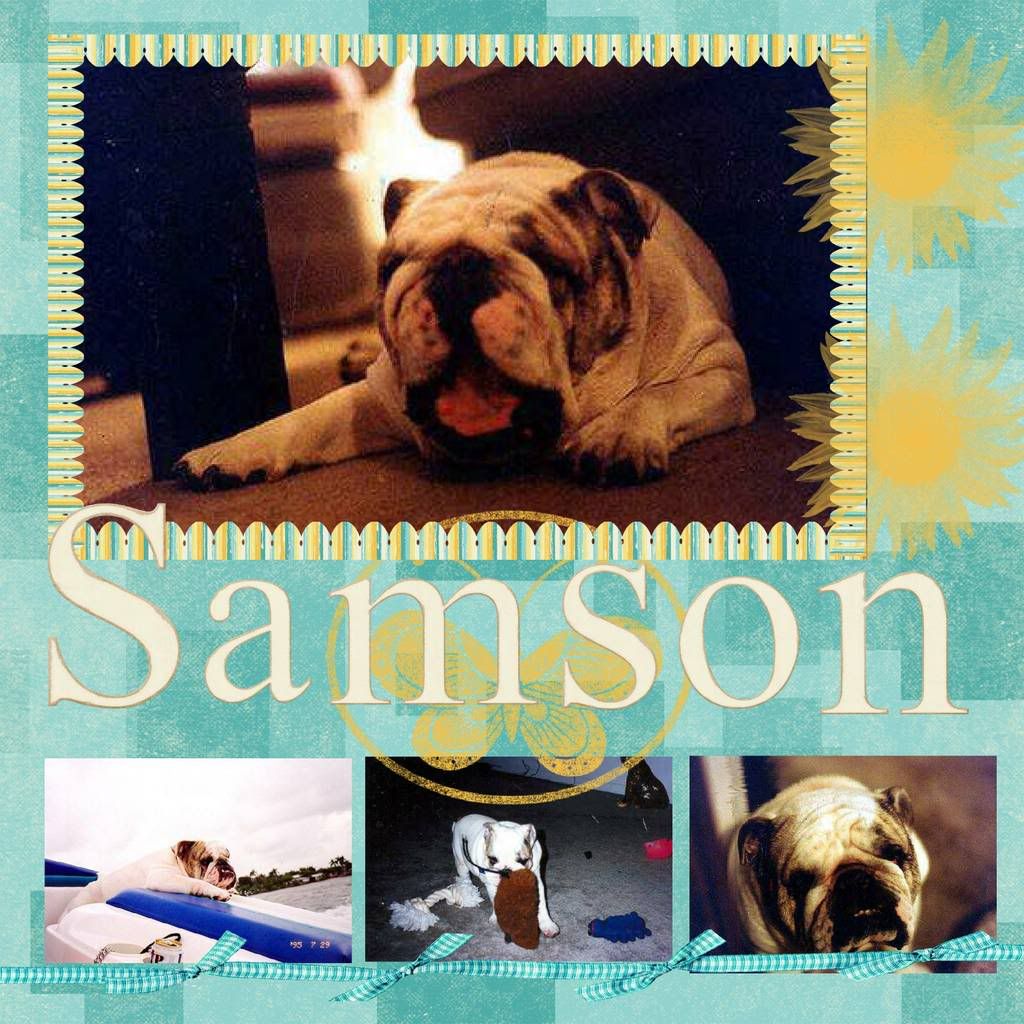 Click the image to enlarge it.
This is my old bulldog, Samson, who I owned quite some years ago. He is not longer with us, but he was a fun fellow when he was around. He didn't just slobber on you, he slimed you!
Made with
Shabby Princess
' Sweet Serenity kit.