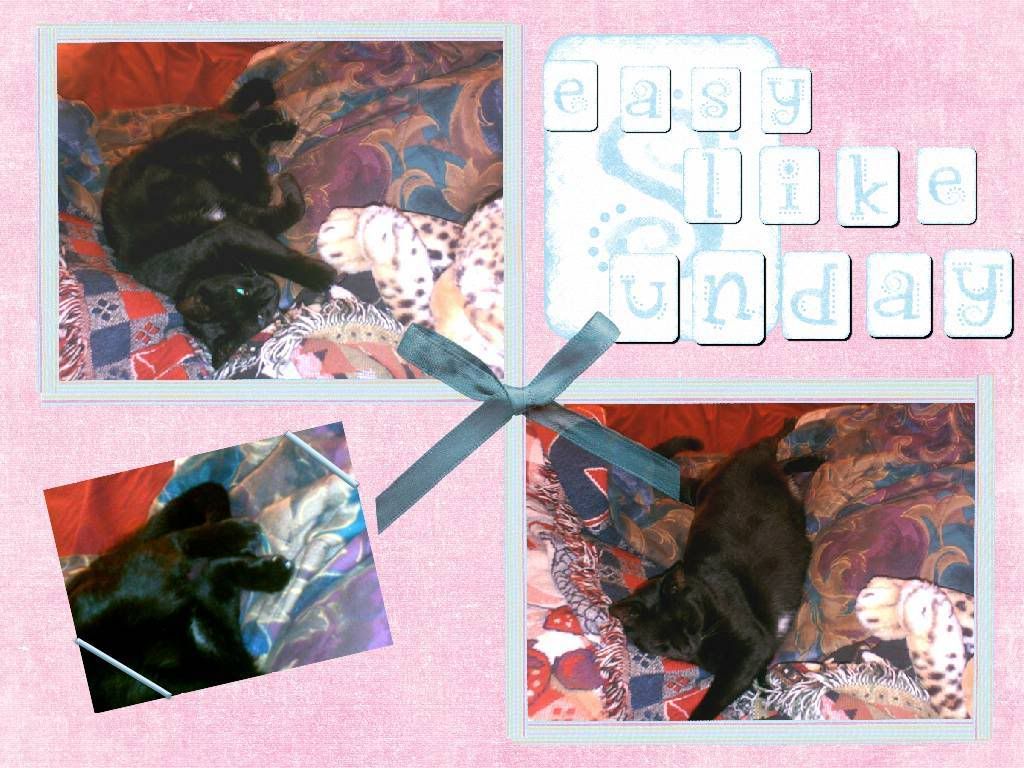 Click on image to enlarge
Miss Diamond was curled up in bed so cute on Sunday. Of course, by the time I fetched the camera, and once she'd heard the music going, she had to move. Ah well. She was still pretty adorable.
I also used this to show off her rather long claws for
Bad Kitty Cats Festival of Chaos #36
, the optional theme of which was "toes or claws".
This was created using
Shabby Princess
Spring Breeze kit, but it didn't have a ribbon. So I turned to
Digital Freebie
's Spring Fling collection, which I just purchased on Saturday.